At least Marner was well dressed for his breakaway attempt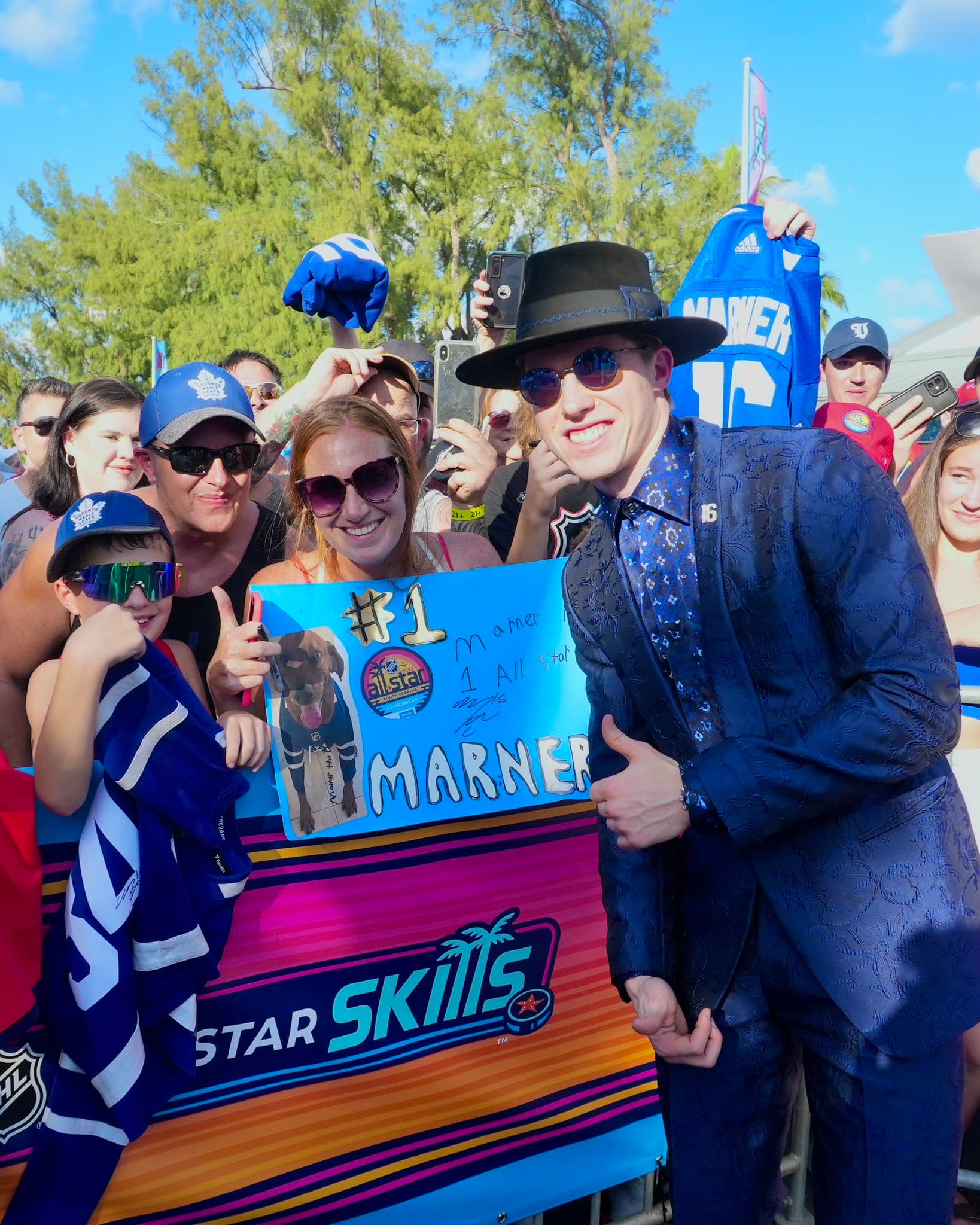 Photo credit:@mapleleafs/twitter
Mitch Marner, the Leafs sole representative at the All-Star game participating in the NHL's breakaway challenge.
The event has a somewhat poorly planned out format as the league has decided rather than having all five shooters go at the same time and having it be an actual event, they are peppering the once popular event in between some of the other content in a hopes to maintaining interest throughout the evening. (Little did they know I can shut this off now that they've shown Marner.)
Anyways, here's Marner's attempt.
I love the outfit, and Marner gets points for not wearing his usual goofy hat, but the actual breakaway attempt wasn't far off Jason Allison's first shootout attempt in Leafs history for lack of speed, creativity, and result.
Now that Marner's event is over we assume he is going back to framing Roger Rabbit.