Auston Matthews has already quickly become the best goal scorer in the league
Photo credit:John E. Sokolowski-USA TODAY Sports
After being drafted first overall by the Toronto Maple Leafs back in the 2016 NHL Draft, Auston Matthews has done more than just live to the hype of being the first overall selection in that draft, he's put his name in the conversation as arguably a top-three player in the NHL today in some peoples eyes. If not top-three, then he's more than certainly a top-five player in the NHL today in most people's opinions with how this season has gone and especially his season last year too.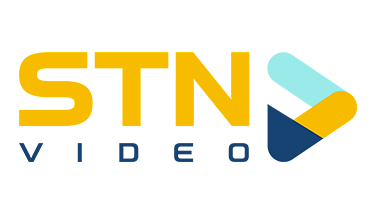 Matthews stepped onto the scene in the NHL right away and with that, he made a massive impact scoring four goals in his NHL debut against the Ottawa Senators as a 19-year-old who just turned 19 not even a month ago at the time. It was in that game, that first game of the 2016-17 regular season that all of Leafs Nation knew that Auston Matthews was a special player and that he was going to be dominating the league very, very soon.
Well fast forward to this season, his fifth year in the NHL, Auston Matthews has quickly become the league's best goal scorer, yes you read that right. The league's best goal scorer. Step aside Alex Ovechkin, Auston Matthews statistically has been the better goal scorer since entering the league five years ago. Now some may say it is still Ovechkin right now, and I mean you could possibly make a case for that. However, once we take a deep dive into the stats it may change your mind about that.
Matthews' historic season
Before we take a dive into Auston Matthews' career so far, I want to talk about this season in particular because of how dangerous and lethal he has become on the ice against teams. This season through 48 games played (missed four due to injury) he has an outrageous 39 goals to his name and has also tallied a pretty solid 24 assists as well which puts him at a total of 63 points in 48 games which sits him first in goals and sixth in league scoring, only behind none other than Connor McDavid (93), Leon Draisaitl (75), Nathan MacKinnon (65), teammate Mitch Marner (64) and Patrick Kane (64).
This season has really shown that both Auston Matthews and Mitch Marner have taken another step in their young careers and only continue to get better and better as the seasons go by. It sucks that this season is a shortened one because both guys would be on a ridiculous pace to end the season if it was an 82 game campaign.
Matthews: 39 goals – 24 assists – 63 points on pace for 63 goals and 102 points in an 82 game season
Marner: 18 goals – 46 assists – 64 points on pace for 28 goals and 101 points in an 82 game season
Let's get back to Matthews and his goals right now because as of the evening of May 4th, 2021, Auston Matthews is at a 0.81 goal/game played rate, which puts him around some very elite company for a single season scoring rate.
According to Elliotte Friedman in his 31 Thoughts article, the only players in NHL history with a higher season goal/games played rate than Matthews' 0.81 right now is Mike Bossy, Phil Esposito, Wayne Gretzky, Brett Hull, Jari Kurri, Mario Lemieux, Lanny McDonald, Alexander Mogilny, Came Neely, Bernie Nicholls, Maurice Richard, Teemu Selanne, and Charlie Simmer.
That just goes to show how historic of a season Matthews is currently having in a shortened, COVID-19 pandemic NHL season where he missed four games due to his wrist injury and has also played the majority of the season with it nagging him too.
Matthews is the best goal scorer in the NHL
Now, this might be the juicy part of the article for some that think Alex Ovechkin is the better goal scorer compared to Auston Matthews right now, and here is where I say you are sadly mistaken. But before I get into it, I am not taking anything away from the greatness of Ovechkin, what he has accomplished throughout his career and what he is still accomplishing in his career with trying to chase down Gretzky's goal record before he retires.
All I'm saying is as of right now, the 2020-21 NHL season, Auston Matthews is the best goal scorer in the league and he has been ever since entering the league as a rookie back in 2016. So let's take a look at both of their goal totals for the past five seasons from
Hockey-Reference.com
.
2016-17: Matthews (40 goals in 82 games) vs Ovechkin (33 goals in 82 games)
2017-18: Matthews (34 goals in 62 games) vs Ovechkin (49 goals in 82 games)
2018-19: Matthews (37 goals in 68 games) vs Ovechkin (51 goals in 81 games)
2019-20: Matthews (47 goals in 70 games) vs Ovechkin (48 goals in 68 games)
2020-21: Matthews (39 and counting in 48 games) vs Ovechkin (24 goals and counting in 44 games)
By initially looking at these stats you may be thinking that Ovechkin has more goals, giving him the title as the better goal scorer simply because he has two 40 goal seasons and a 50 goal season which is awesome to see at the age of 33 at the time. And you're completely right, he does have more goals than Matthews. To be specific Ovechkin has 205 goals in the past five seasons and Matthews is right behind him with 197, however, Matthews has played 27 fewer games than him and has a higher G/GP (goals per games played) which is very important to know.
Ovechkin's 205 goals in 357 games is a .574 G/GP and Matthews' 197 goals in 330 games is a .597 G/GP which is absolutely crazy to see if we're being honest right now. Over the past five seasons, it's really only been these two guys that are always top of the charts when it comes to involving stats about goals. Here are some charts from
QuantHockey.com
that show their stats from the past five seasons.
Total goals: Ovechkin ranks 1st (205) Matthews ranks 2nd (197)
Even-strength goals: Matthews ranks 1st (150) Ovechkin ranks 3rd (131) 
Power-play goals: Ovechkin ranks 1st (74) Matthews ranks 9th (47) 
G/GP (goals/games played): Matthews ranks 1st (0.597) Ovechkin ranks 2nd (0.574)
So after taking a look at these four charts of their total goals, even-strength goals, power-play goals and their G/GP, it's pretty darn close with these two guys but Auston Matthews clearly has the edge with the fewer games played through the five-year span. Although I got to give it to Ovechkin at being the better power-play goal scorer as he has that wicked one-timer from his office on the power-play and it seems like everyone knows it's coming, yet you can never stop it.
For Auston Matthews, it's his elite play at even-strength that makes him so dangerous. He doesn't need to be on the power-play to score a ton of goals, he can do it at even-strength with his laser of a release that just like Ovechkin's one-timer, you know his shot is coming, yet goalies are rarely able to stop it once he curls and drags the puck like that.
Us hockey fans, and especially Toronto Maple Leafs fans are so lucky to be witnessing the type of season Matthews is currently having goal-scoring-wise and just all in all witnessing his career unfold in front of us as well. As a 23-year-old almost at 200 career goals already with only 330 career games under his belt is insane.