Auston Matthews has signed a sponsorship deal with drink company Prime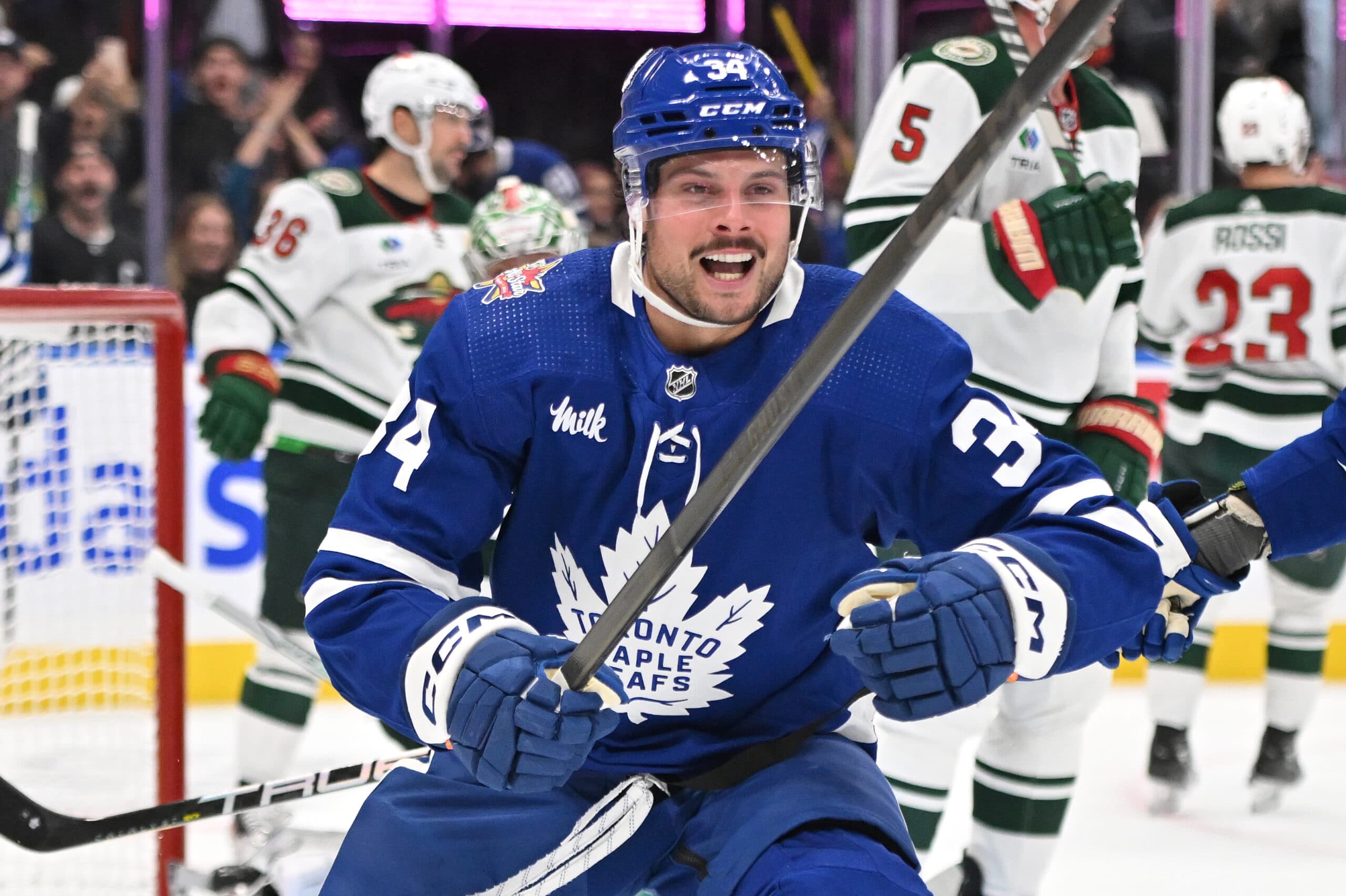 Photo credit:Dan Hamilton-USA TODAY Sports
Auston Matthews' influence beyond the hockey world continues to grow as he has signed an endorsement deal with Logan Paul and KSI's drink company Prime.
This confirms what Paul himself
revealed to reporters
during a media availability at Nathan Phillip Square this weekend while he and KSI were doing a fan meetup.
Matthews is the first NHL player to be sponsored by Prime. He joins a growing list of notable athletes that have already signed sponsorship deals with the company, which includes Manchester City striker Erling Haaland, Aston Villa Women's forward Alisha Lehmann, and UFC fighters Alex Volkanovski and Israel Adesanya.
The company has also gained deals with teams such as Arsenal, FC Barcelona, the Los Angeles Dodgers, and Bayern Munich. They even became the first creator-led company to secure a commercial for the Super Bowl.
Prime was originally introduced in January 2022 and the company offers a range of sports drinks, drink mixes, and energy drinks sold in many countries around the world. They also sell a wide variety of flavours such as Ice Pop, Tropical Punch, Lemonade, and Glowberry among many others.
Logan Paul and KSI are far from the most beloved celebrity figures, but it is hard to deny the impact this endorsement will potentially have on the NHL in terms of attracting younger fans. It made sense why they chose Matthews as the first NHL player given he plays in the largest NHL market for one of the most globally recognized hockey teams.
The 2016 first-overall pick is fresh off signing a four-year extension with the Leafs that will keep him in Toronto until at least 2028. He has recorded 10 points (seven goals and three assists) in nine games so far this season, including scoring a hat trick in the first two games to open the campaign.