Benoit, Brodie make preseason debut as Toronto looks to sweep back-to-back: Maple Leafs pregame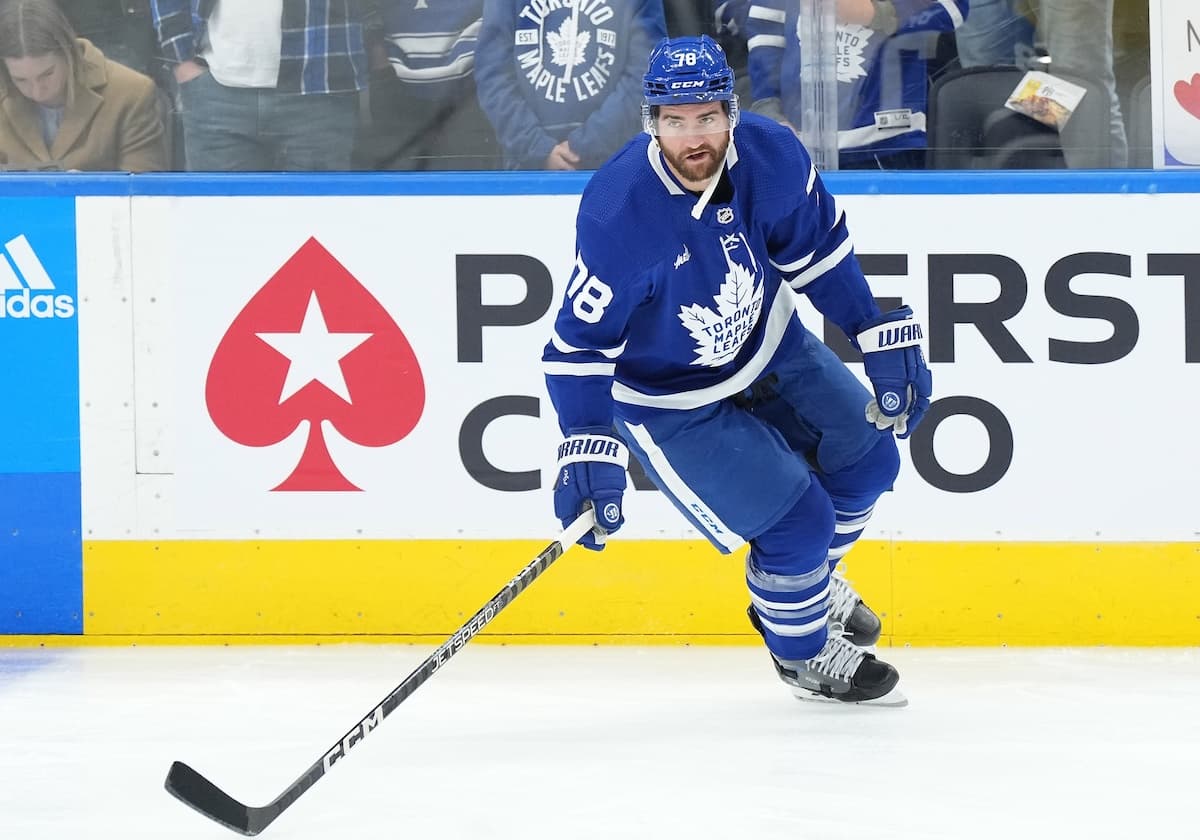 Photo credit:Nick Turchiaro-USA TODAY Sports
The Maple Leafs were victorious in last night's opening game of a back-to-back against Montreal as they picked up a 2-1 win in regulation.
Heading into the second half of the back-to-back with the Canadiens tonight, the Toronto Maple Leafs will be looking to sweep the mini-series and head back home before they play them again Monday night.
Maple Leafs' lineup:
As seen above in a post from the Maple Leafs PR account on X, tonight's roster shows some similarities in the lineup to last night, with a couple of changes.
Abruzzese, Gregor, Holmberg, Knies, Minten and Robertson are the forwards who dressed in last night's 2-1 win and will be back in the lineup for more preseason action.
On defence, it's an entirely different group. Tonight's roster shows Benoit, Brodie, McCabe, Niemela, Rielly, Rifai and Pietroniro. And speaking of Benoit and Brodie, they will be making their preseason debuts after missing the first four games.
In goal, Toronto will be going with Dennis Hildeby and Martin Jones.
It was announced earlier by the Maple Leafs PR account that Joseph Woll was day-to-day with flu-like symptoms, which held him out of practice and tonight's game.
Opponents lineup:
The Montreal Canadiens will be going with a different lineup for tonight's game and will dress some of their better players in the second half of the back-to-back against Toronto.
According to Mark Masters of TSN, these were the Canadiens line rushes in practice this morning:
The players to watch out for tonight are definitely on the top two lines and even their first pair on defence with Kaiden Guhle, who impressed people last year during his rookie season, and Montreal's 5th overall pick in 2023, David Reinbacher.
In goal, the Canadiens will start a familiar face in Sam Montembeault, with 22-year-old Jakob Dobes backing him up. It's unclear if Montembeault will play the entire game or if both goalies will split the game like what Toronto's goalies did last night, but either way, those are the goaltenders.
Players to watch:
Like the previous four games, the players I'll be watching for tonight are the young guys and players making their debuts this preseason after not having played since last season.
As you can see by the title of the article, Simon Benoit and TJ Brodie will be making their preseason debuts, so those are two players I'll be watching out for tonight. Given it's their first game, I don't expect them to be perfect, and they will probably have to shake some rust off as game action is different than practice.
Knies, Minten and Robertson will also continue to have my attention. All three have looked pretty solid, with Knies and Minten impressing me the most with their play in training camp.
You can catch the game tonight at 7:00 pm ET/4:00 pm PT on TSN4.