Bringing back Mark Giordano makes a lot of sense for the Maple Leafs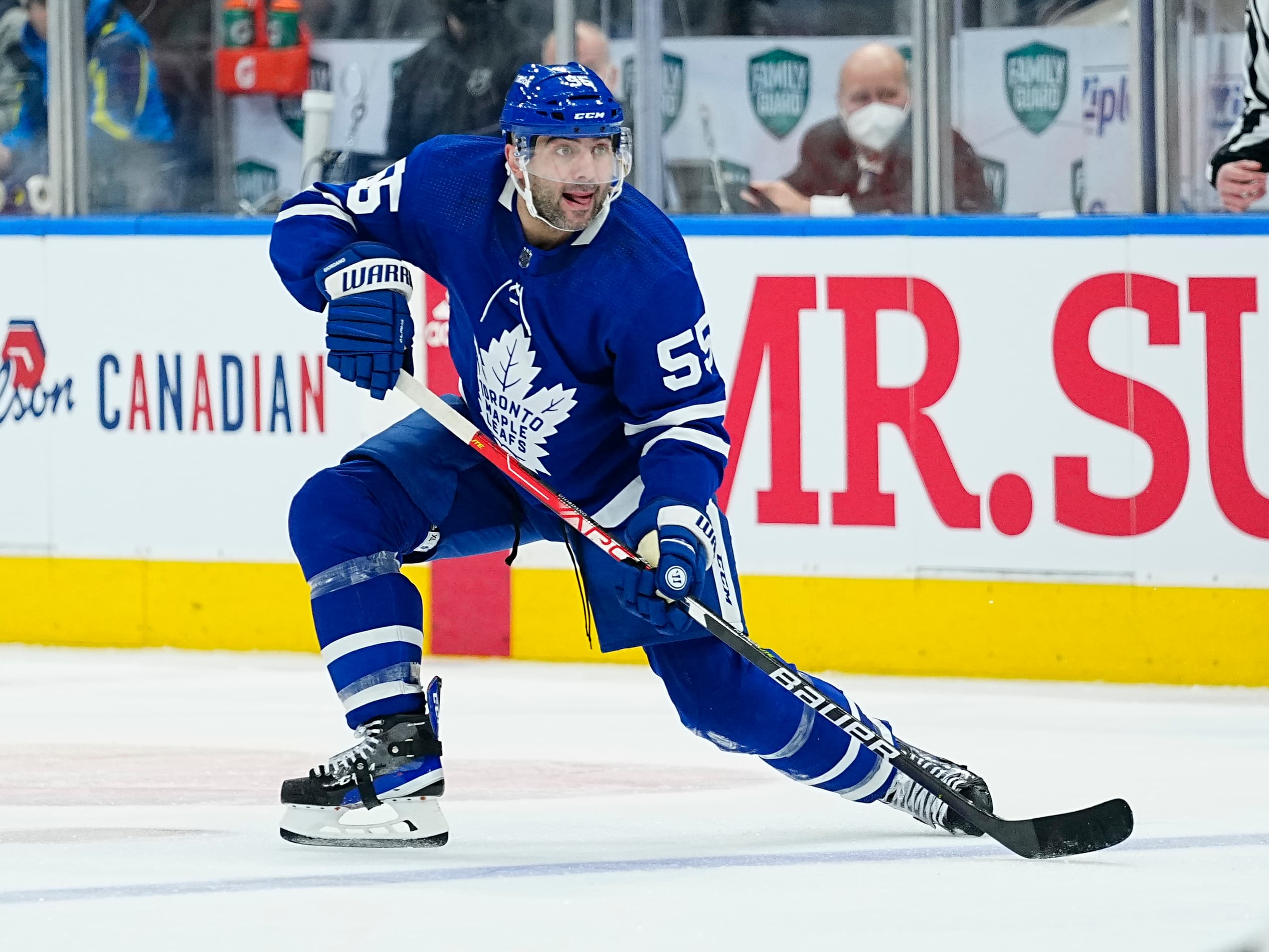 Photo credit:John E. Sokolowski-USA TODAY Sports
When Mark Giordano was acquired by the Maple Leafs two days before the trade deadline, many thought he'd just be a rental and would be gone once the season ends.
Everyone who believed that at the time, including myself, were very, very wrong.
"To be able to be a part of this going forward and it being my hometown is obviously a huge bonus," said Giordano to the media after he was traded to Toronto by the Seattle Kraken.
Once the 38-year-old joined the Maple Leafs, he spent a majority of his time on pairings with Justin Holl and Timothy Liljegren. Toronto having their playoff ticket essentially booked at the time of the trade helped a lot because it allowed head coach Sheldon Keefe to tinker with things before the time came to put it into action.
Giordano fit in right when he arrived and left it all on the ice every night. The 38-year-old finished the playoffs with the second-best five-on-five CF% among defencemen on the Maple Leafs at 53.54%. His five-on-five xGF% during the post-season was also in the top-half of the defence core at 53%.
He's one of the best trade-deadline acquisitions that the Maple Leafs have had in recent memory.
After Toronto's season came to a close, the door for Giordano's future stayed wide open — he wants to be a Maple Leaf for another season.
"Everyone knows I'm from Toronto, I love it here," said the 38-year-old on Tuesday. "I don't think it's a secret that I enjoyed my time here."
I believe bringing back the veteran defenceman makes a lot of sense for the Maple Leafs. It fills a glaring hole each year — a strong, rugged, not afraid to do anything defenceman — every team would love to have a player of Giordano's calibre.
Part of the reason it makes so much sense is because if they want Timothy Liljegren to learn a lot next season, putting him beside the 38-year-old would be the perfect fit. The two spent a lot of time together this past season and we saw how good they were as a pair.
Just think about another season of that — with the growth of Liljegren — it would be very interesting.
The money factor makes this an even more intriguing return. At 38-years-old, coming off a six-year, $40.5 million contract, it's evidently clear that his pay will drop. The question is, though, how much will it drop?
I've seen a number of people say that Giordano could accept league-minimum, like Jason Spezza has for the past few seasons. I highly doubt that's the case. I mean, he could, but why would he?
Although he's 38, Giordano provides a lot of value to the Maple Leafs on and off the ice. Looking at it from both sides, I don't think it's fair to shoot as low as $750,000.
The fact that he's a defenceman, and an important one at that, makes me believe his salary will push to around the $1 million mark or higher. If you look at someone like Wayne Simmonds, who's getting paid $900,000 for this past year and next, Giordano provides more on-ice value.
He's among six players on the back-end, while Simmonds is a part of a 12-man unit at the front. Being one of the six on defence is a much more difficult thing to achieve, just with the amount of bodies in general. That's not to say Simmonds isn't important because he's just as important as Giordano.
I just don't see him making less than Simmonds.
Bringing the 38-year-old back, though, is a very smart decision. He'll likely again be a very important piece to the puzzle come playoff time, and playing for his hometown team I think will push him to be better in key moments. I mean, he's won a Norris Trophy, so there's no questioning his work ethic.
The bottom line is, if you re-sign Giordano, he'll be just as important in 365 days as he was in their series against the Lightning in the first round. It would be a great fit if he came back.