Broadcast blackouts: why is this still a thing?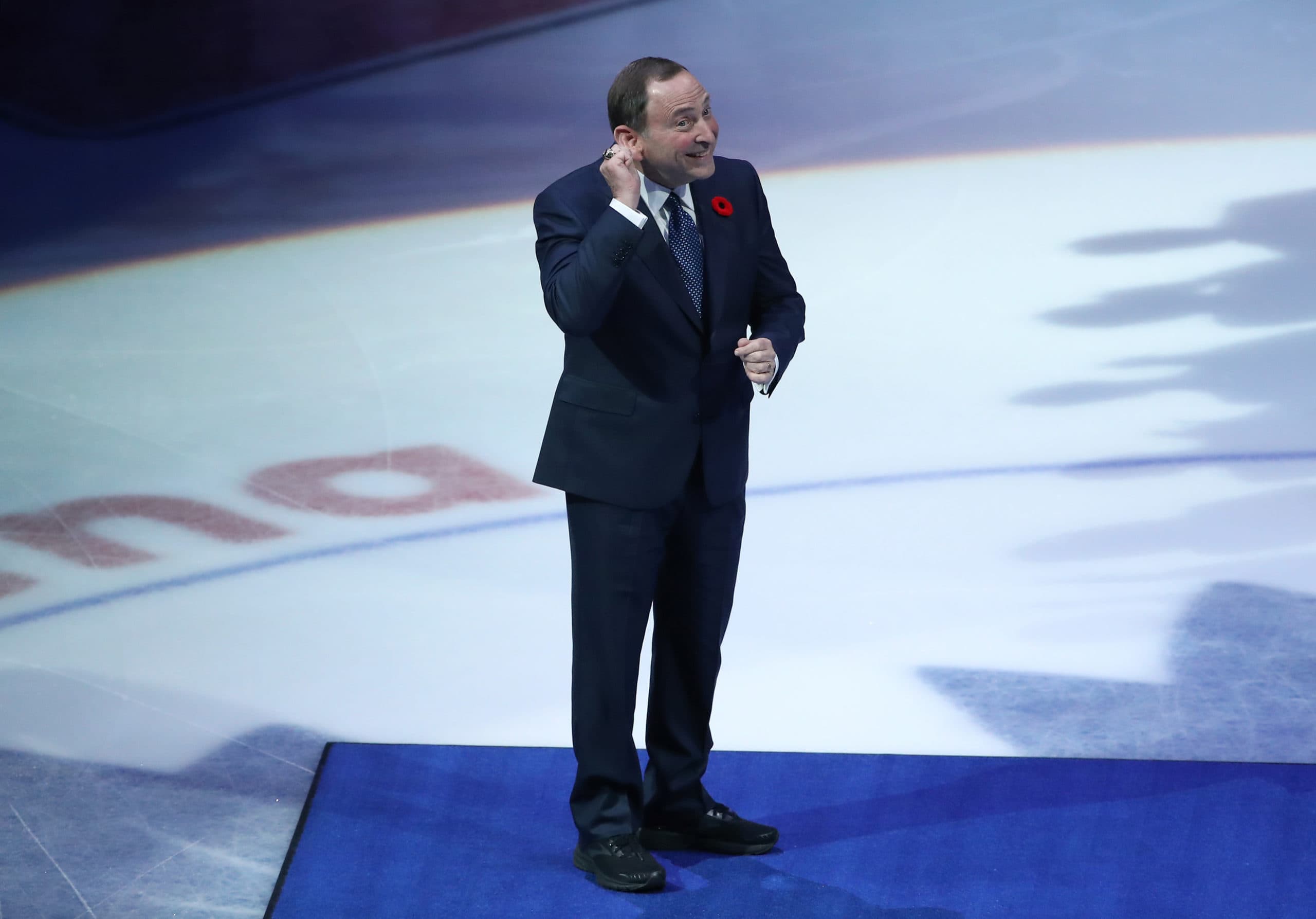 Photo credit:Tom Szczerbowski-USA TODAY Sports
The Leafs' fanbase is perhaps the most widespread of all 32, we call ourselves Leafs Nation because unlike most other fanbases, we are truly coast-to-coast. It's a shame then that the NHL is determined to keep such a large number of fans from being able to watch the games.
Regional broadcast blackouts have been a thing since pretty much the invention of sports television broadcasts. The Blackhawks ownership infamously made the local tv market black out all of the team's home games back in the 70s to encourage/force the local fans to purchase tickets if they wanted to watch the team. This is one reason why blackouts exist to this very day, with another being (on paper) to "protect regional sports broadcasters" from competition.
In the modern era, that's a pretty bogus excuse to keep an obviously outdated system in place, not just for the Leafs, but for all broadcasts of every team. It simply does not have to be this way. In the case of the Leafs, there's not exactly a "regional broadcaster" to protect, as both Sportsnet and TSN share the broadcasting rights for every Canadian team anyway, so why then, does the league keep this going? And if there was any doubt whatsoever that it's the NHL itself mandating this as opposed to the broadcasting partners, TSN's Gord Miller chimed in on this during a Twitter Q&A last month:
NHL insider Chris Johnston shared the following insight on a recent episode of
his podcast
, in response to a question posed by yours truly.
"I will say this, it's obviously an antiquated system. I mean, we live in a world where information is free-flowing, so there should be no issue in the ability to watch any game at any time, especially if you're willing to pay for whatever service is being offered. Part of it is, I would think, just the business (of teams selling 'packages' of games to broadcasters,) but surely in the next few years there's going to be some kind of change, I can't even imagine that there isn't some kind of solution to this."
The solution, as it currently exists, is a complicated one. In Canada, fans have two options. For those still subscribing to cable TV through Rogers, Bell, or another provider, a "Super Sports Pak" subscription service exists, costing $35.95 per month (plus applicable taxes) on top of the regular bill. Even with the option of cancelling that package at the end of the regular season (given that all playoff games are national broadcasts) that's still an excess of $250 per year before provincial sales tax.
The other option is Sportsnet Now, Sportsnet's proprietary subscription streaming service available to anyone with an internet connection. This service has replaced NHL Live, the streaming service previously offered directly through the league, and there is a Premium option, which, just like the basic cable option, costs about $250 annually, but subscribing to it does remove all regional blackouts… except for games broadcast in the region you live in. And of course, the cost of this service does not include the monthly charge from an internet service provider, so at the end of the day, watching the NHL is a very expensive business.
It's an option, but one that is still far from perfect. Sportsnet Now servers do suffer from all-too-frequent downtime where a game will simply stop being available for a few minutes. The current approach of "all games or nothing" is one that may not be of interest or financially feasible for some fans, especially in these shaky economic times.
A quick browse of the NHL Reddit page, (something I normally don't recommend,) this issue is even more complex south of the border. American fans simply don't know where some games are broadcast, and if they can locate the proper streaming service to subscribe to, there's still a greater than 50% chance the game they want to watch will be blacked out because of where they sit geographically.
My takeaways are that the NHL does not currently see blackouts as an obstacle in the way of the league's financial health or growth. To extrapolate a bit, league officials are staying willfully blind to a potential revenue source. Illegal streams are alive and well in 2022, and they'll continue to exist until the day comes when the league adopts a more fan-friendly approach to accessing their product.
One potential solution is to abandon the "all or nothing" approach to making games available in favour of customizable packages. Even making individual games available for a buck or two would yield some profit. Furthering that idea, allowing fans to purchase an annual pass with all of their team's games, or all regional broadcasts would permit them to keep their antiquated system in place while also taking the tiniest step into the 21st century and making the product easy and accessible to current fans and potential new ones.
We may never end up with a perfect system, but the hope is that, with time, the league that is famously resistant to change will be dragged into the modern era and do away with these easy-to-throw-out obstacles standing in the way of growing the game.
ARTICLE PRESENTED BY ADIDAS
Get a gift with purchase for adiClub members, when you spend $100 or more, and members were rewarded for their purchase with a limited-edition T-shirt, or a Tote bag designed by a local artist. All prizes were on a first come first serve basis, while supplies last. The Adidas store is located on the first level at the bottom of the escalators in the Cadillac Fairview Eaton Centre and has a variety of special offerings in-store – from live music to guest appearances – the halo store will reflect Toronto's passion for community and diverse spirit and will continue to host pop-up events throughout.