Former Leaf Ryan O'Reilly shouldn't be getting chirped for wanting out of Toronto's spotlight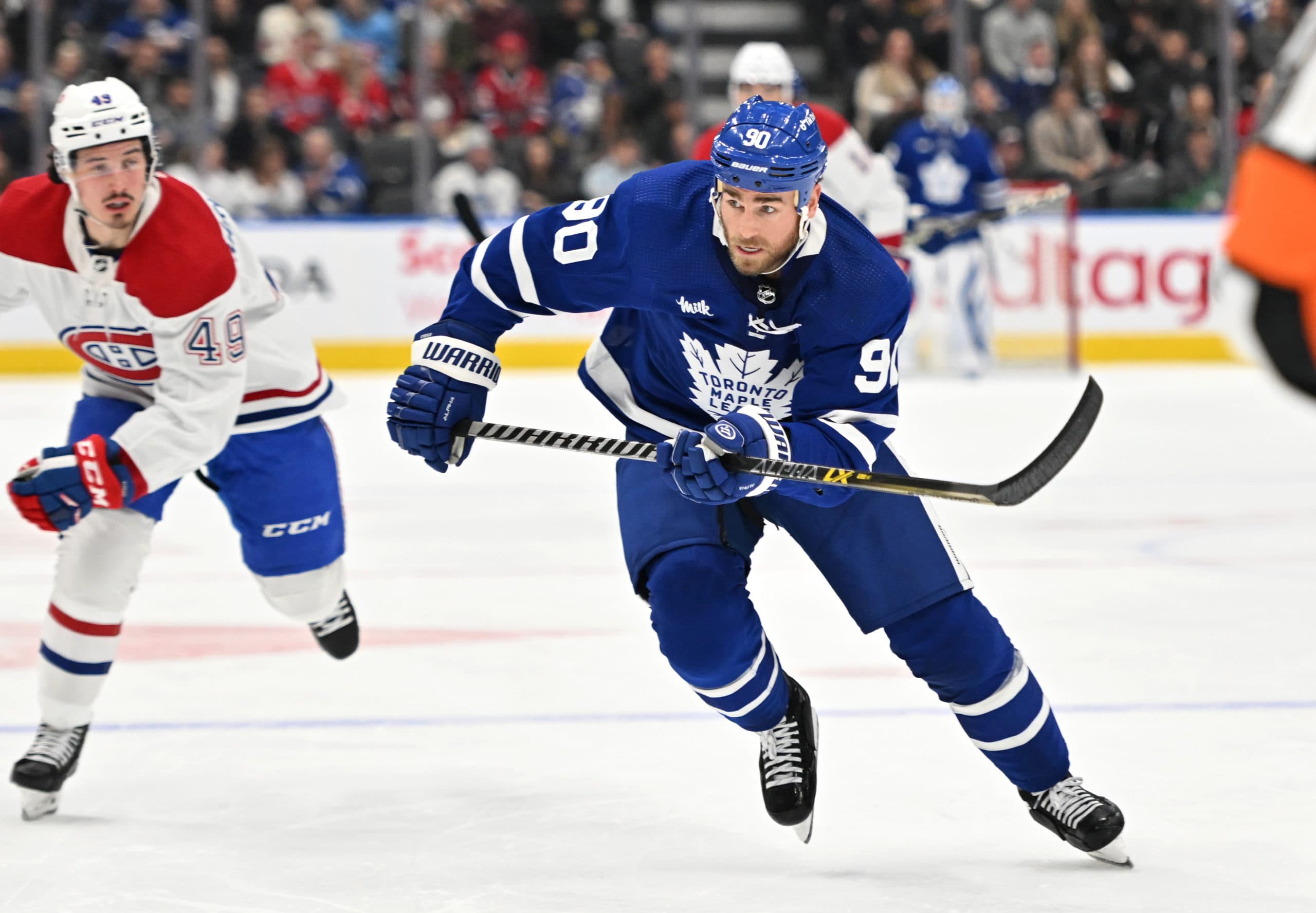 Photo credit:Dan Hamilton-USA TODAY Sports
When Ryan O'Reilly signed a four-year contract with the
Nashville Predators
earlier this month it caught some people off guard. Why would he leave Toronto after saying how much he loved playing in front of family and friends? Why would he sign in Nashville, a fringe playoff team who hardly have a sense of direction?
There's been lots of chatter coming out of Toronto about how much the
Maple Leafs wanted O'Reilly back
and it sounded like general manager Brad Treliving made a significant offer to the veteran centre. Turns out O'Reilly wanted out of Toronto and that's ok, he shouldn't be getting ridiculed for it.
This conversation all started back when
Treliving mentioned during his media
availability that not everyone from the area wants to play in the spotlight of their hometown team.  It was a direct reference to O'Reilly and one that surprised many.
The Predators new number one centre was recently on
First Up on TSN radio
and was asked if the beaming spotlight in Toronto was the reason he signed elsewhere and O'Reilly replied "it wasn't the ultimate decision there. I think so many things come into play, but yeah I think that is a factor as well. It is different. It is something I did enjoy for the time there but I just felt it was better to be somewhere else…There are so many great things that do come with that though. I think that team is amazing and with the pieces they added this year, they're going to be right there contending for it. It is an amazing place. But like anywhere there are two sides to it."
Two sides to it indeed and many different factors that played into his decision. O'Reilly should not be receiving any flack for wanting out. He's already accomplished everything in this game and his decision on where to play was influenced by his young family. Setting up for retirement in Nashville, a place full of music, golf courses, sunshine and good times, O'Reilly made a calculated decision and it should be applauded.
Leafs Nation should ease up on any resentment being thrown his way. Instead, be happy for the guy. He just signed a long-term deal in a city where he's absolutely going to flourish. O'Reilly's massive into the music scene and he's going to do as much off the ice for the franchise and the community of Nashville, as he will on.
We should all remind ourselves that O'Reilly came in and helped do something the Leafs haven't done in almost two decades. While it's just baby steps, at least it was progress and you can bet your bottom dollar the team this season is going to use this experience to grow and develop and get over the hump even further. While O'Reilly dealt with injury troubles and inconsistent offense, he still had some huge moments and helped push the Maple Leafs past the first round. Small win, but a win.
The Maple Leafs are going to be fine without O'Reilly, as Treliving was busy these last few weeks replenishing some depth up front. John Tavares will stay at centre and it's likely Max Domi starts down the middle on the third line. If O'Reilly re-signs, it's very likely both Domi and Tyler Bertuzzi don't wind up in Toronto. Personally, as much as I love what 'The Factor' brings to a team, the Maple Leafs are better off having both Domi and Bertuzzi in the lineup next season and hopefully beyond.
As for O'Reilly, he's going to be just fine with the Predators. He set himself up with a nice pay day, and considering he's on the back nine of his playing career, you have to send some praise for doing what's best for not only him, but his family. Nashville is the perfect landing spot for the former Conn Smythe trophy winner and while it didn't work out with his hometown team, at least when he sits back and enjoys his retirement, he can say he gave it everything he had to try and bring a Stanley Cup back to Toronto. Leafs Nation, onward and upward, we're all going to be ok.