Frederik Andersen makes 12 saves on 14 shots in Marlies debut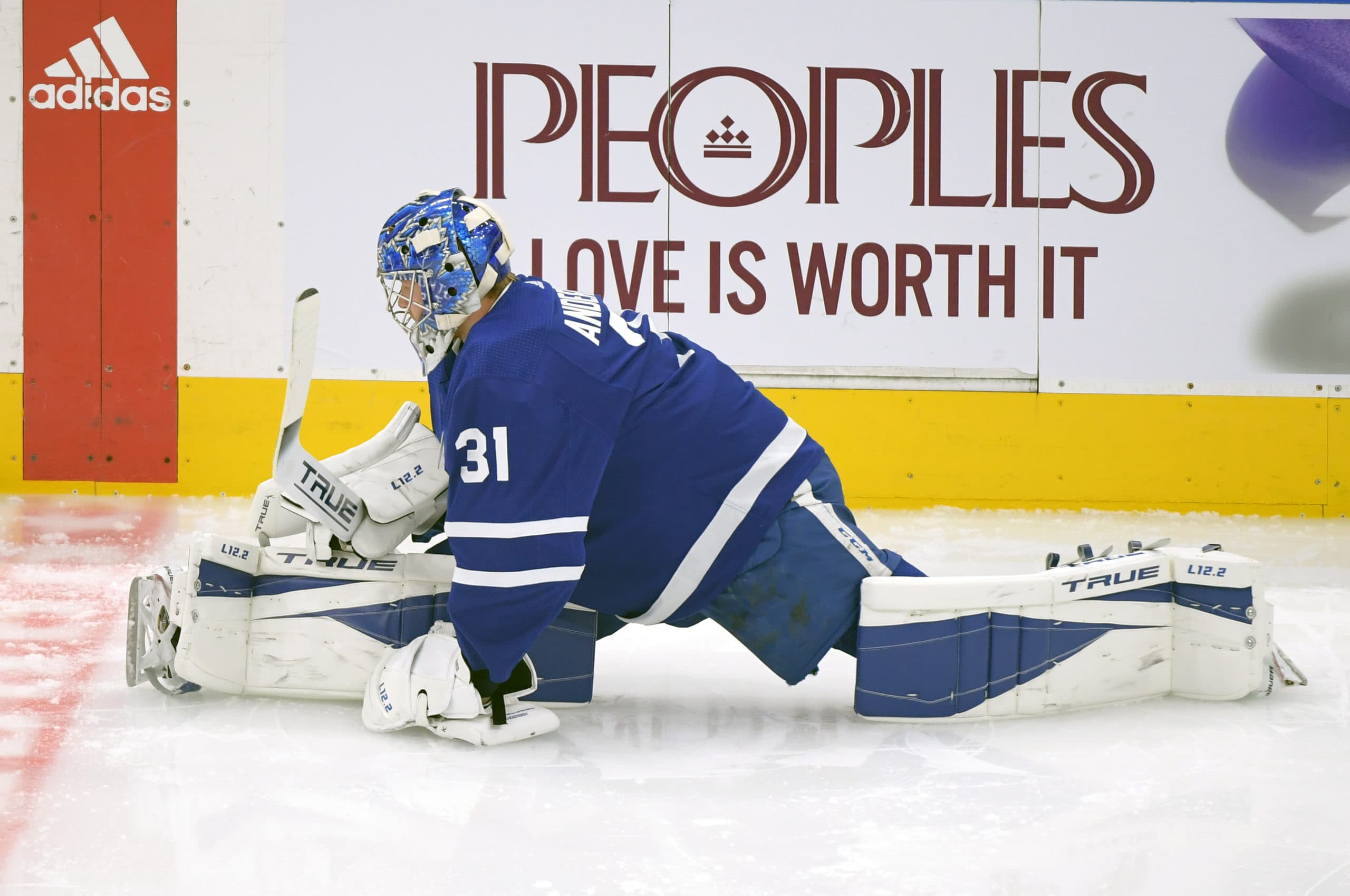 Photo credit:Dan Hamilton-USA TODAY Sports
After being out since March 19th due to an injury, @Frederik Andersen makes his return to the ice in a Toronto Marlies jersey. It was his first AHL game since January 12, 2014 with the Norfolk Admirals, which was the Anaheim Ducks AHL team at the time.
The start for Andersen was a little tough. Toronto gave away the puck, which lead to a breakaway goal from Jeff Malott.
Then, 1:42 later, Ty Pelton-Byce makes a nice move to get around Filip Král and scores.
Andersen allowed two goals on five shots in the first half of the period. He would then make three more saves to finish off the first.
He would then face a few more shots through the first half of the second period, making every save.
Andersen finished off the afternoon with 12 saves on 14 shots.
What's most interesting about this move is how long Andersen will be with the Marlies. According to TLN's own Earl Schwartz, Andersen can play  three games (or six days) with the Leafs AHL affiliate. If needed, the Leafs can also request an additional three games to be played by the 31-year-old.
This is just another step in the process for Andersen to return from an injury. It's not known how long he will be with the Marlies for, but again, it could be more than just one game going down the stretch.
The Marlies have nine games left after this one against Manitoba before their season ends.