It's only been six games… of the same old habits.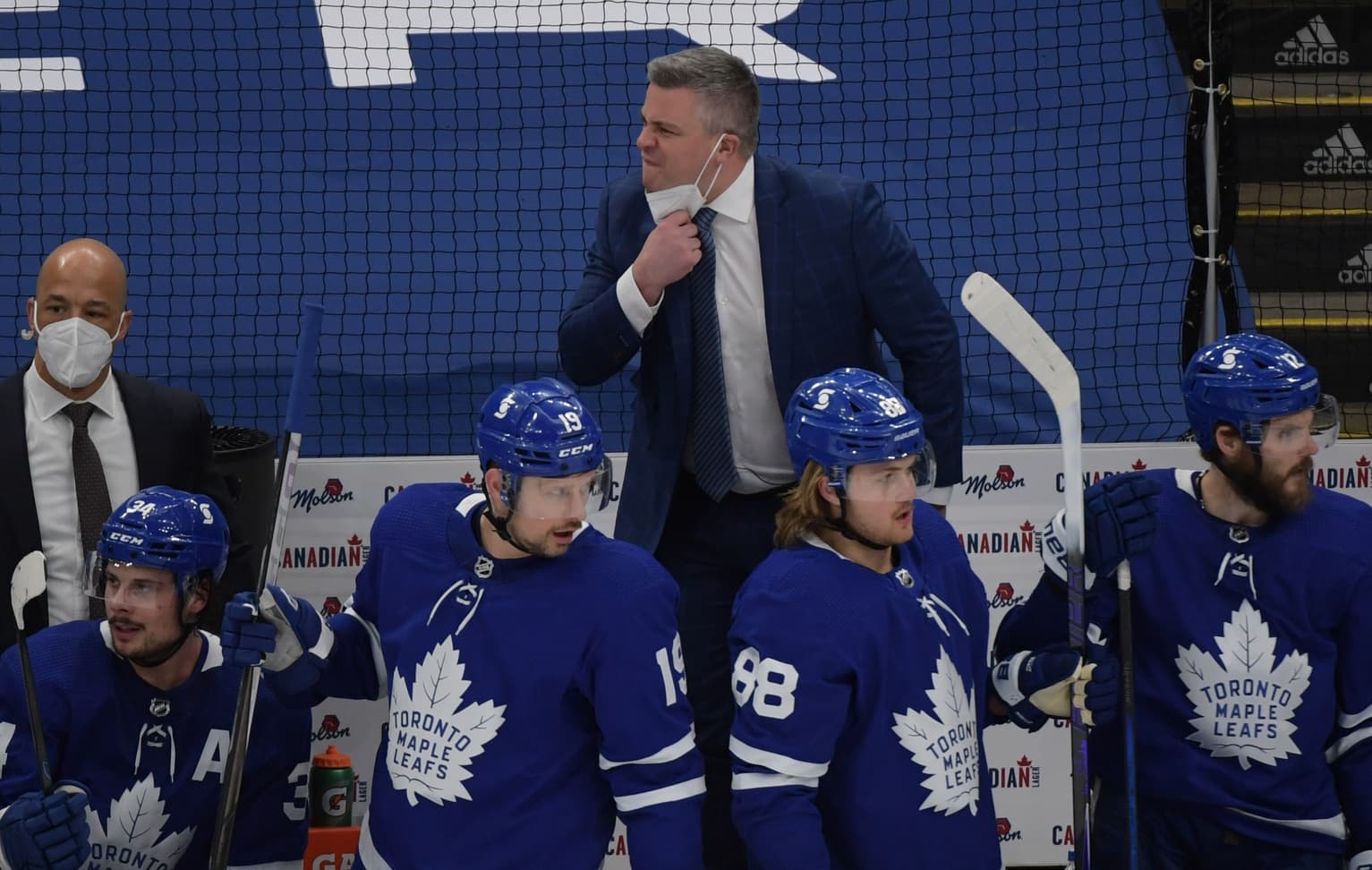 Photo credit:© Dan Hamilton-USA TODAY Sports
I think there's merit to both sides of the arguments being presented by a fractured and discordant Leafs fan base right now. On one hand, yes, this team is due for a reversal of fortune. On the other hand, these 2021-22 Leafs have not given us much indication that they have learned from past mistakes. In fact, both sides could be right.
The fact of the matter is that the Leafs will score again, likely in bunches, and with that will come winning. They won't continue to shoot a second-worst 5.7% in all situations. Their chance-generation volume is simply too high to remain uncapitalized upon. Their powerplay should inch back up towards a top-10 proficiency rate (~22%). Mitch Marner will snap out of his funk, John Tavares will break the apparent hex that has been placed upon him, Auston Matthews will probably still score 50 goals, and Jake Muzzin and TJ Brodie will find their legs after slow starts. Everything won't continue to go wrong at the same time.
When the inevitable bounce-back happens, one cohort of the fanbase will gleefully say "I told you so", feeling vindicated they have played the percentages correctly.
But will those goals and regular season wins be a smokescreen for a larger issue?
The trouble with the Leafs' play to this point in this season is not simply the results, but the way in which they have lost. To dominate and lose, as they did against the Rangers, can be accepted. To be dominated and lose, as spectacularly as they did against an extremely under-manned Penguins squad, cannot simply be dismissed with a shrug of the shoulders. It's part of a trend we've seen for years now, where the Leafs have lost games that were considerably stacked in their favour.
What many acrimonious Leafs fans are pointing out right now is a troubling carryover of bad habits from the second half of last season and into the playoffs. This team does not start on time enough. They tend to play down to the level of their opponents. Too often does urgency only set in when their backs are against the wall. They lack the killer instinct to put away weakened opponents. They shrink when the heat gets turned up. These are not, as Sheldon Keefe put it in All Or Nothing, Stanley Cup habits.
There's something that needs to be made patently clear: it's not just six games. There is a larger picture and a longer history here. To say "it's just six games" is an erasure of one of the biggest collapses in franchise history, which happened just five months ago. The core of the team that suffered that embarrassment is largely intact: their Big Four, starting goaltender, defence, and coach are all still here. The slate does not just get wiped clean because a new season has begun.
The numbers will rebound. The team will score. The team will win. But if the Maple Leafs do not find a way to implement and consistently apply those Stanley Cup habits along the way, it will only mean more of the same.