Johnston: Kyle Dubas' departure will delay any contract talks with Auston Matthews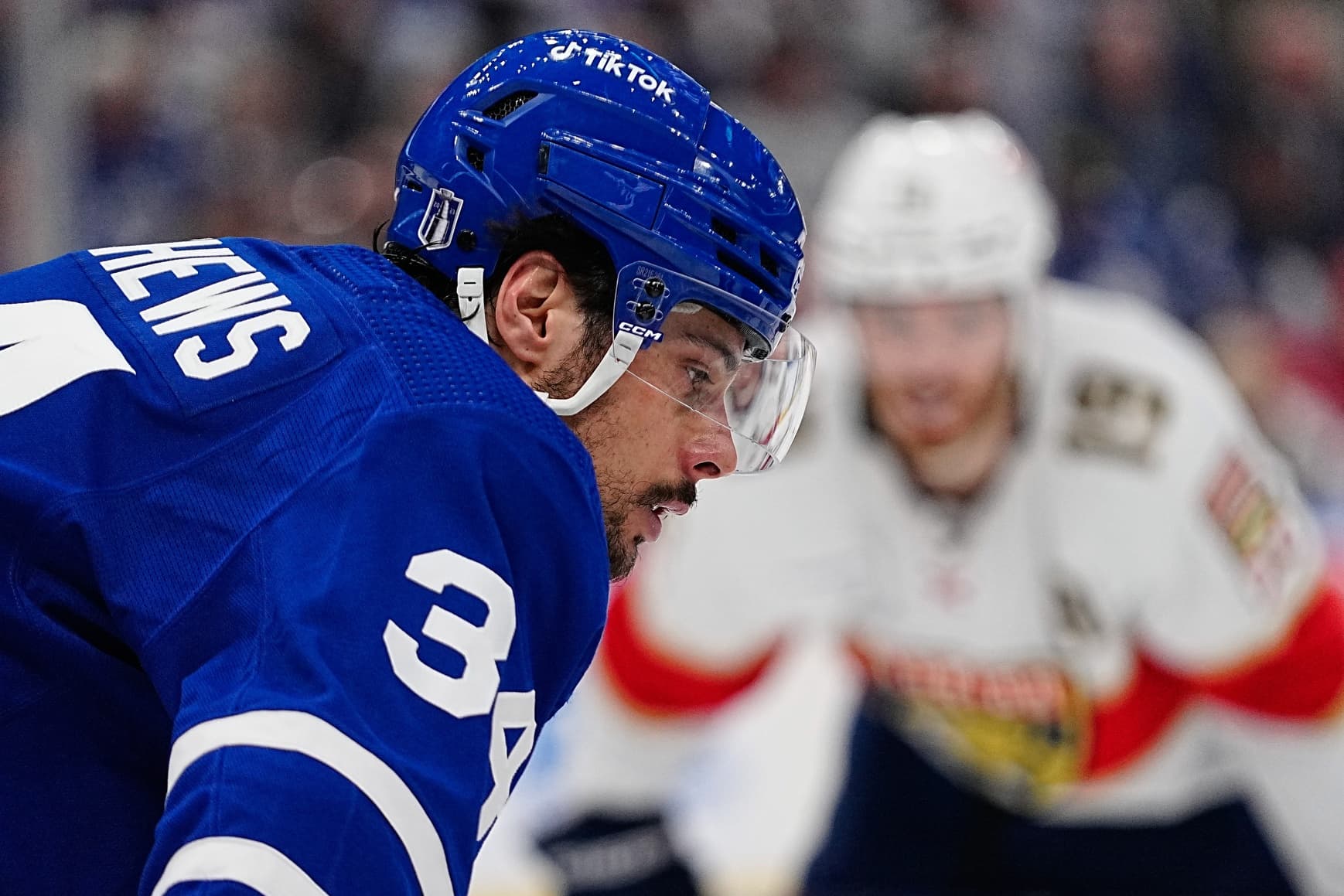 Photo credit:John E. Sokolowski-USA TODAY Sports
Kyle Dubas is out as general manager of the Toronto Maple Leafs. What does that mean for the "Core Four"?
In a
television appearance
alongside Mark Masters on Friday afternoon, TSN hockey insider Chris Johnston said he expects potential decisions and contract negotiations with star centre Auston Matthews to be pushed back by Dubas' departure.
Here's the transcript of what Masters and Johnston had to say:
Mark Masters: This is such a big summer for the team. Auston Matthews, one of the best players in franchise history, can sign an extension July 1. On Monday, he spoke glowingly about Dubas, said he has a great relationship with him. Where does this leave Auston Matthews?

Chris Johnston: So much of this offseason is about timelines, right? With Auston Matthews, the big timeline has always been, could they sign him right on July 1, when he's allowed to agree to that contract? I think now, by pushing this out — we don't know when the Leafs will get a new GM — you're basically just pushing back any decisions that Auston Matthews is going to make because, obviously, he and his side have to sit back and see what the Leafs' front office looks like, what their vision is, what their plan is. Do they bring in a new head coach? Do they return with Sheldon Keefe? I mean, they would have the same questions that you and I have, standing here now. And before he commits into the future, his time here — and obviously even the person on the other side, the GM that comes in, has to want to sign him to the deal that Auston Matthews wants. So what I think this does, ultimately, is it's going to push back, by who knows how long, the decision for Auston Matthews. I'd be surprised if we're coming back here on July 1 with a new contract in hand for him because I think there's so much dust left to be settled.
Matthews, 25, is signed at an $11.64 million cap hit through the end of the 2023–24 season, at which time he'll be eligible to become an unrestricted free agent.
The Maple Leafs originally selected Matthews with the No. 1 pick in the 2016 NHL Draft. The San Ramon, California product scored 40 goals and 85 points in 74 games with the Maple Leafs during the 2022–23 regular season; he added five goals and 11 points in 11 playoff contests with the team.
After advancing out of the first round of the playoffs for the first time in 19 years, the Maple Leafs bowed out in the second round after falling the lower-seeded Florida Panthers in just five games. Matthews did not score a single goal in the series against Florida.
Through 481 career games over seven seasons with the Maple Leafs, Matthews has racked up 299 goals and 542 points. The six-foot-three centre has added 22 goals and 44 points in 50 playoff contests.