Kyle Dubas speaks on Maple Leafs deadline, injuries, and the final stretch of the season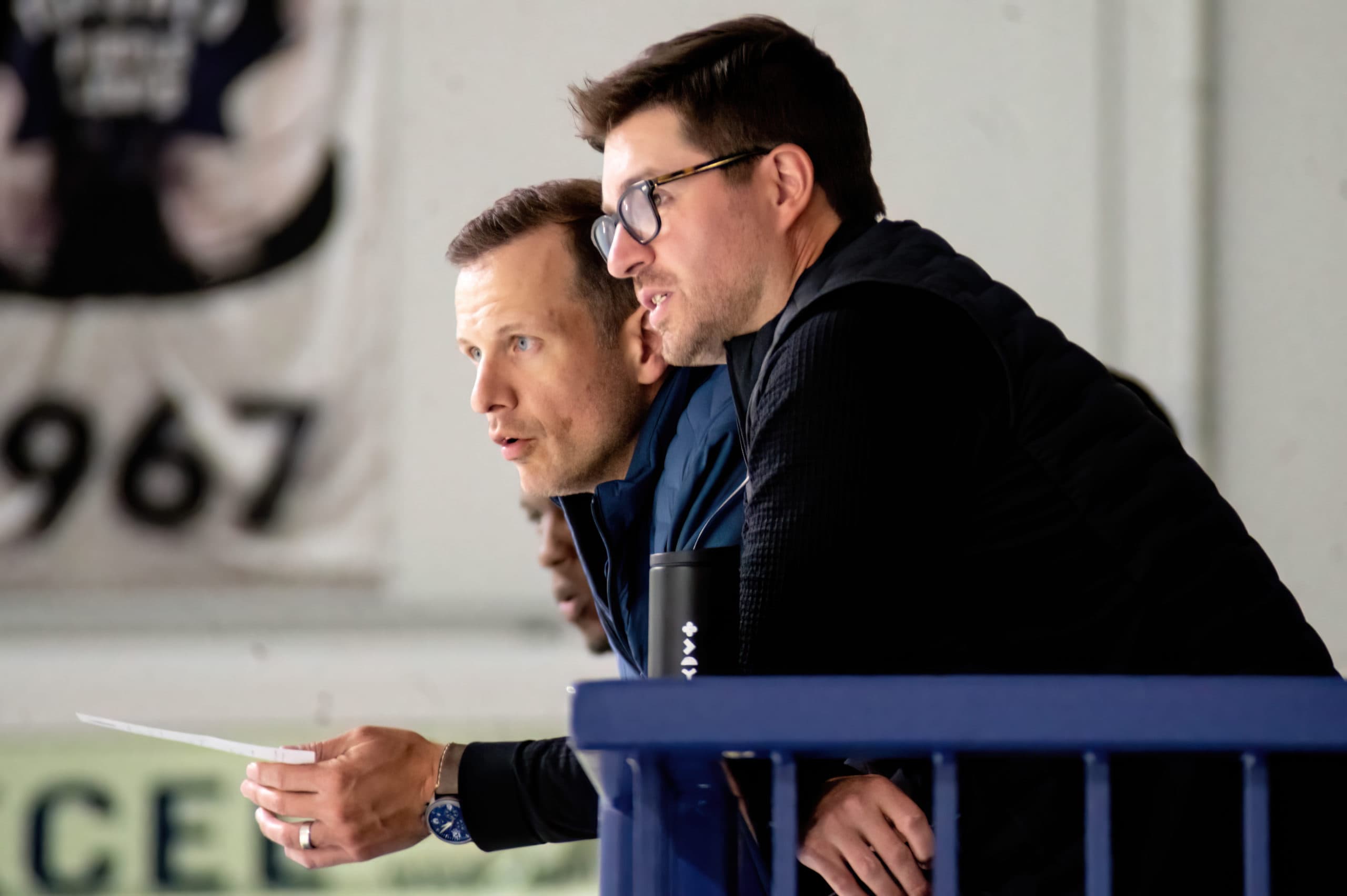 Photo credit:Steven Ellis/The Leafs Nation
Maple Leafs GM Kyle Dubas spoke with the media on Thursday, just 22 days ahead of the NHL trade deadline.
Toronto got started on some of their transaction work already,
signing Conor Timmins
to a two-year deal on Thursday. But if the Maple Leafs want to be a top contender, they'll still need to catch a fish or two ahead of the trade deadline on March 3rd.
It could be a top-six or depth forward, it could be a reliable defenceman. It could be both. Or none. But what is Dubas' plan ahead of the deadline?
"Whatever way we can improve the team, we'll look to do that,"
Dubas told reporters on Thursday.
"I think — with the exception of a goaltender — up front and on D, if there's a way that we can improve the team and give ourselves a better chance to make a run at it, then we'll do that.
"The larger focus is always on the bigger names, but we have to look at the people who may improve us overall and not just the big names per se."
Back in January, DailyFaceoff's Frank Seravalli reported that Maple Leafs prospect
Matthew Knies isn't "an untouchable"
when it came to trade talks. It's a big debate that fans like to have: "
Would you trade your golden prospect for a big push in the playoffs?
"
Dubas was asked on Thursday about just that — trading a top prospect, and if anyone is, in fact, off limits.
"I think every single trade discussion we have and where we're at as a franchise, you can't necessarily say no to anything right off the hop." Dubas told reporters. "Having said that, there are some players and some draft pick capital that we have that are extremely valuable that we'd be hard-pressed to move on from.
"Not just the one player mentioned (Matthew Knies), but a whole group of prospects or younger players off our roster. So, I think in regards to rentals, I can't see that happening. But with regards to other options, I don't think you say no off the hop to anything, but those are very important pieces to us for now and the future."
One of the biggest questions everyone has is surrounding the health of Jake Muzzin. Ever since he was injured on October 17th, there's been radio silence on his status other than that he has an appointment in February.
Dubas provided an update on the 33-year-old's status, though it was along the lines of what we've heard already.
"There's no change from the last update," Dubas told reporters on Thursday. "He has an appointment coming up in the next stretch of weeks, I think mid-February.
"In about two weeks, I think we'll have an update on where he stands and then we'll have an update internally just for the remainder of the season in terms of what his condition is going to be and whether he's going to get back at it or whether that's not possible."
Another player who's been injured for a fair bit of this season is Matt Murray. Earlier on Thursday, the Maple Leafs announced that he was going to be placed on IR after he suffered an ankle injury in warmups on January 28th.
Dubas followed up on the announcement, giving everyone a timeline on when the 28-year-old might return.
"I think it'll be a couple weeks from now," Dubas said to reporters. "But, again, I haven't checked in with them after the skate so I don't know definitively."
At the end of this season, Dubas will be at the conclusion of his contract with the Maple Leafs. And it seems as though this might be a win or bust situation for the 37-year-old GM.
Dubas was asked on Thursday about returning as Maple Leafs GM next year and whether he's leaving those discussions for the end of the season. He declined to comment on both.
"Like I said at the beginning of the year, I don't want to get into that publicly," said Dubas on Thursday. "I want it to be about the team, the people who are here every day, and doing what's right for them."