Kyle Dubas won't return as the general manager of the Toronto Maple Leafs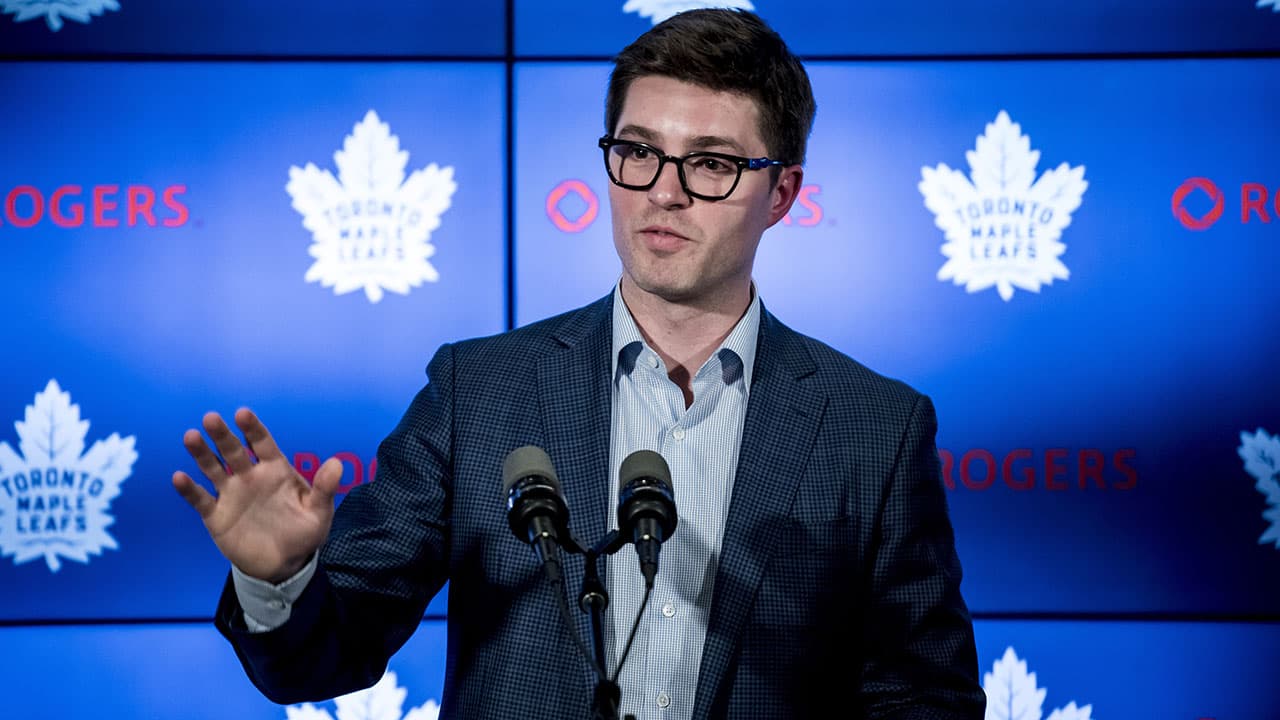 The Kyle Dubas era is over in Toronto.
The Maple Leafs announced on Friday that the team has opted to part ways with Dubas and that he won't return as Toronto's general manager next season. Team President Brendan Shanahan will speak to the media at 3 PM ET.
"I would like to thank Kyle for his unwavering dedication over these last nine seasons with the organization, including his last five as general manager," Shanahan said in the release linked above. "Kyle fostered a great culture within our dressing room and staff, and consistently pushed to make our team better season over season. We wish Kyle and his family the best moving forward and thank him for his valuable contributions."
Dubas joined the Leafs in 2014-15 after spending three seasons as the general manager of the Soo Greyhounds of the OHL. He started off as an assistant to general manager Dave Nonis with the primary role of managing the Toronto Marlies of the AHL. Dubas maintained that gig for three more seasons while Lou Lamoriello was general manager and he led the Marlies to a Calder Memorial Trophy championship in 2018.
Following the 2017-18 season, the Leafs opted to move on from Lamoriello and Dubas was named the team's general manager, beating out fellow assistant general manager Mark Hunter for the role. The Leafs made the playoffs in each of Dubas' five seasons at the helm and made it out of the first round this spring for the first time since the 2003-04 season.
During his end-of-season press conference earlier this week, the 37-year-old Dubas said that he'd either be back with the Leafs next season or he wouldn't be a general manager at all as he wasn't interested in joining another team. That being said, both the Pittsburgh Penguins and Calgary Flames have openings for general manager positions and Dubas' results in Toronto will surely warrant interest from those teams.
Whoever fills in as Toronto's next general manager will have some important decisions to make. Auston Matthews and William Nylander and eligible to become unrestricted free agents following the 2023-24 season and both can sign contract extensions on July 1.