The Maple Leafs will likely start next season with only one of Matthews/Nylander signed long term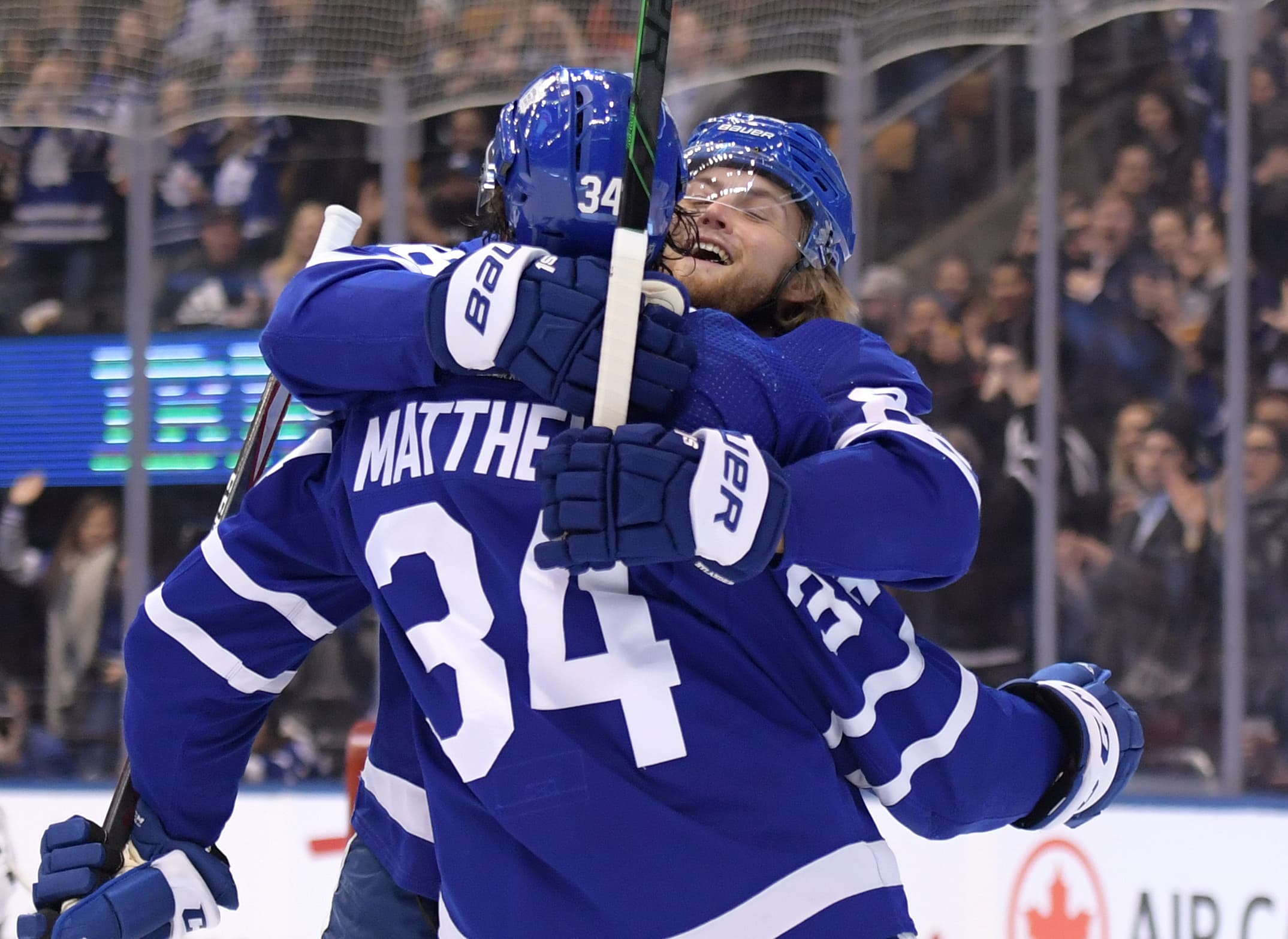 Photo credit:Dan Hamilton-USA TODAY Sports
The calendar is flipping to August, which of course is the slowest month for transactions in the NHL. The 2023 offseason continues to move at a snail's pace across the league, however there's a couple of big orders of business which the Toronto Maple Leafs have yet to take care of.
General manager Brad Treliving
has met with both Auston Matthews and William Nylander at some point this summer, perhaps even multiple times, and so far, no contract extension(s) to announce. At this point, it's very likely Toronto starts next season without both players signed to long-term deals.
Matthews Likely Re-Signs First
There's been a lot of chatter about the Arizona visits from Treliving and rightfully so. Matthews should be the team's priority over Nylander and this extension does sound like it's going to be announced long before training camp begins.
Matthews confirmed at the end of last season, he wants the deal signed before the start of the 2023-24, so he can limit distractions and just focus on winning hockey games. While it doesn't sound like an eight-year deal is in the cards, Leafs Nation can expect something around four-to-five years and an average annual value that likely makes Matthews the highest paid player in the league.
Quick prediction:
he's going to sign a massive extension and then he's going to pot 60 goals.
Lots of people, including me, are holding out hope Matthews and his agent see the light and take less. There's so many opportunities to make more money in Toronto which won't count against the cap and while there's certainly a professional way to go about it, it would be so beneficial in the long run if Matthews decided to leave some money for the rest of them.
Nylander's Stubborn to This Point
Any rumblings about these contract negotiations have included the fact Nylander is looking for $10 million per season and the Leafs won't budge off lower 9's.
There was recently the S
ebastian Aho deal in Carolina
which will certainly get brought up in negotiations. And there's also the fact Matthews needs a new deal and Treliving is trying his best to keep everyone happy, and more importantly in Toronto.
Nylander isn't likely getting $10 million per season, and if he does, it will be next summer once he hits the open market, to then wind up in a different jersey. Nobody at this point, wants this outcome.
The Maple Leafs have no interest paying Nylander in the 10's and ideally, they land on a seven or eight-year deal at $9 million, but Nylander too, may decide to go short term to then once again cash in when the salary cap has gone up in a major way.
Treliving has his work cut out for him and he's shown early on in his tenure he's capable of rising to the challenge and even surprising some people with the final product. He's an experienced GM and this type of work motivates him. He wants nothing more than to have all of the Maple Leafs' core players locked in for the foreseeable future.
Trade Winds Have Quieted Down
At this point, I would say there's a 3% chance Nylander is traded before the start of next season and a 97% chance he's wearing #88 in blue and white on opening night. There was a lot of chatter about a potential deal with the Calgary Flames but those talks have since been hosed out.
Some felt he would be the piece leaving for San Jose for Erik Karlsson, but then some people came to their senses. There's
no chance that's happening
. There's a better chance at Matt Murray comes back from Robidas Island than Nylander winding up with the Sharks.
While Treliving will certainly make a trade or two during the 2023-24 season, don't expect Nylander to be involved. Even if a contract extension doesn't get announced before opening night, it does sound like both sides can work something out in season.
To wrap this up, the Maple Leafs' offseason heads into the final month before training camp. While there's still some small orders of business to complete when it comes to getting cap compliant and moving someone down to the minors to make the money work, Treliving still has two massive orders of business hanging over his office door. At this point, it feels like only Matthews is going to have a new deal before the puck drops on opening night, and guess what Leafs Nation, that's ok. Nylander's pen should work perfectly fine once the season starts.