Maple Leafs trot out another new look on defence against Sabres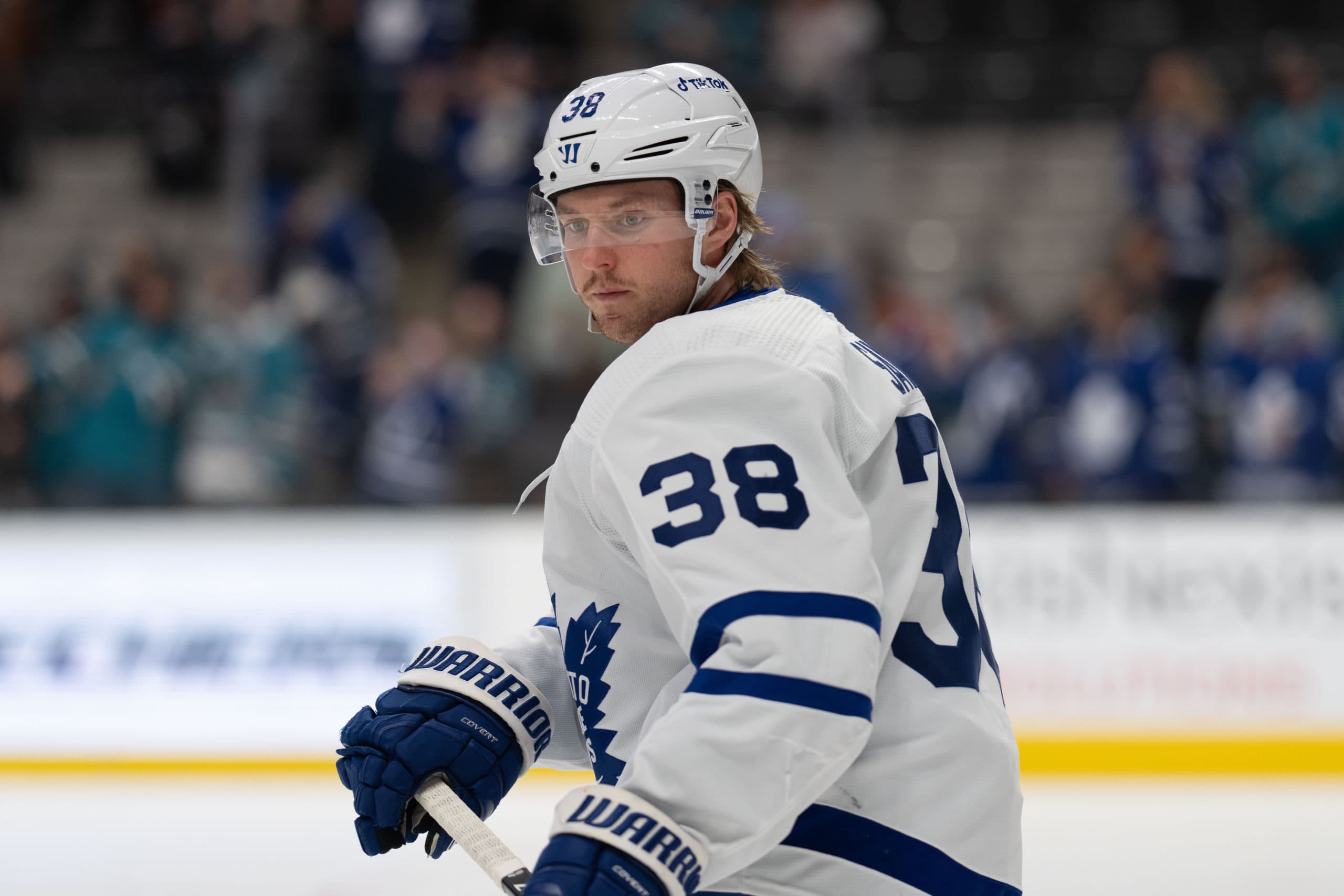 Photo credit:Stan Szeto-USA TODAY Sports
Rasmus Sandin will get his first look on the Toronto Maple Leafs' top pair of defence when they host the Buffalo Sabres at Scotiabank Arena on Wednesday.
"It's a huge opportunity for me," Sandin said. "He's a guy I'm looking at and trying to take a lot of stuff from. In that way, we can read off each other very well."
Sandin, a left-handed shot, will skate on the right side of defenceman Morgan Rielly. The Swedish defenceman has traditionally played on the left side in the NHL, but has experience on the right side during his time with the Sault Ste. Marie Greyhounds (OHL) and with the Toronto Marlies (AHL).
The 21-year-old defenceman is coming off a performance where he scored the game-winning goal against the Washington Capitals in a 5-3 victory on Monday. Giving him a shot with Toronto's top defenceman could create some new possibilities.
"He uses his body a lot," Rielly said. "I think that's underrated from him, he's quite physical and he skates well. He's doing a great job this year."
On Feb. 17, Sandin played his first NHL game on the right side when he skated on the team's second pair with Jake Muzzin. Although the Leafs went on to defeat the Penguins 4-1, Muzzin and Sandin ended up being the worst defensive pair for Toronto with a 40 per cent Corsi rating, and they were on the ice for the team's only goal against.
So why would the Leafs try this again? The simple reason, as Maple Leafs head coach Sheldon Keefe noted, is that someone has to play the right side by taking another right-handed shot out of the lineup. Timothy Liljegren will sit out. But another reason is that an under-performing Muzzin may have accounted for why this experiment wasn't successful the first time around.
Since he returned from the first concussion he suffered this season in February, Muzzin struggled to get his game in order. He was a minus-6 in that span. Muzzin has since suffered his second concussion of the season in a game against the Montreal Canadiens on Feb. 21 and was placed on the team's long-term injured reserve.
Justin Holl was also struggling while playing with Muzzin. A stomach bug to Travis Dermott opened the door for Holl to return to the lineup against the Detroit Red Wings and he has performed well since. Skating alongside TJ Brodie, Holl has a goal and four assists. He had a 61 per cent Corsi in that ridiculous 10-7 win against the Red Wings on Saturday, followed by 69 per cent Corsi against the Washington Capitals.
Holl has played well enough to remain in that second pair, while Liljegren had some moments against the Capitals on Monday.
"Lily has played a lot," Keefe said. "His last couple of games haven't been his best.
Brodie and Holl will remain in place as the team's second pair, while Travis Dermott re-enters the lineup on Wednesday to skate alongside newcomer Ilya Lyubushkin.
Would Sandin skate on the right side as part of a long-term solution? It's unlikely. But with a playoff spot virtually secured based on how the NHL standings sit, the Leafs can afford to experiment with their defence before assessing their needs ahead of the NHL Trade deadline on Mar. 21.