Mike Commito talks to TLN about his new book, Hockey 365, The Second Period: More Daily Stories from the Ice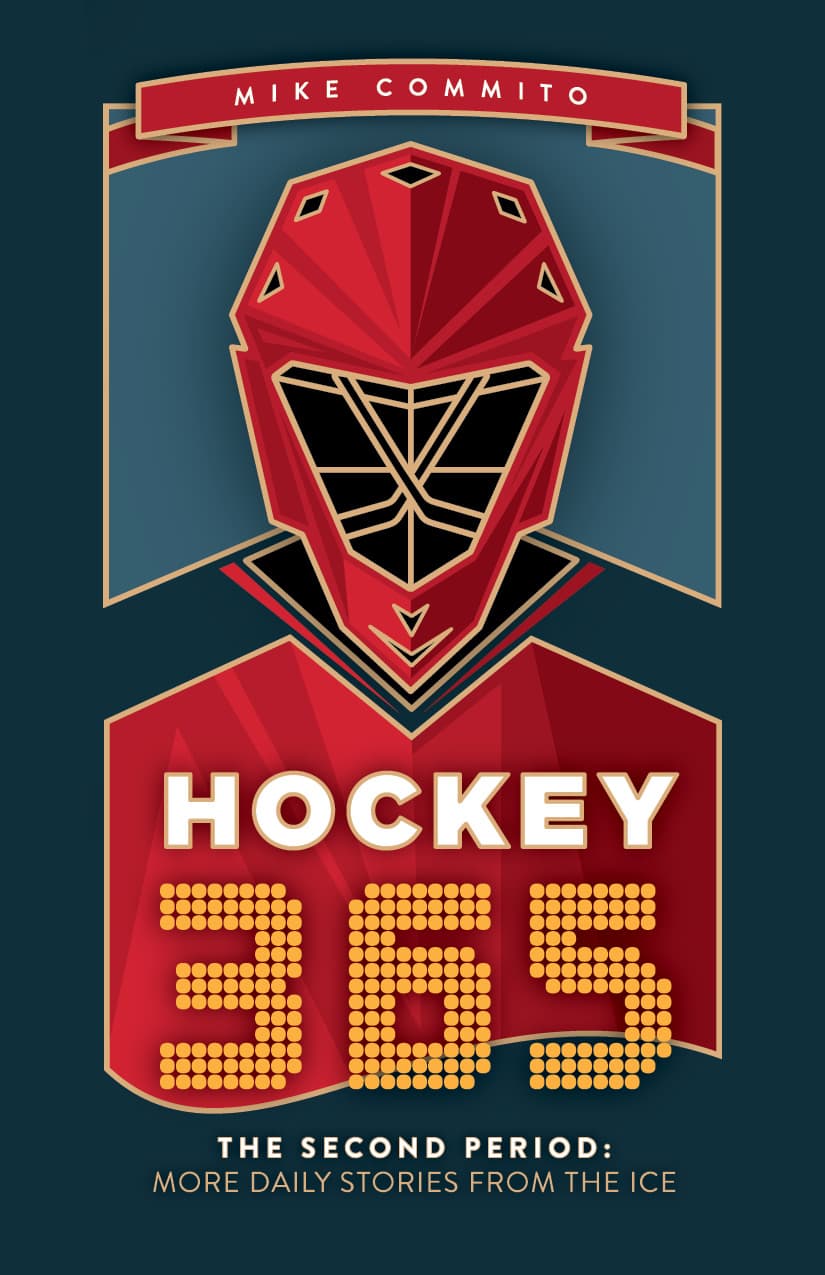 Photo credit:Mike Committo
If you follow
Mike Commito
on Twitter (and if you don't, why not?) you probably know him as the hockey history guy. Every day he shares really cool, sometimes well known and sometimes lesser known, "on this day" moments from the history of hockey. And if you follow him on Twitter, you probably know that he turned some of those moments into an incredible book –
Hockey 365: Daily Stories from the Ice.  
But what you might not know is that Mike has TLN to thank for launching his hockey writing career!
…Okay, I'm exaggerating a little bit. But Mike does have a bit of history (pun intended) with TLN, and I was lucky enough to speak with him about how he got started writing about hockey, how he brought his two passions together, the books, and his hopes for future projects.
I first asked Mike to tell me and our TLN readers about how he got started writing, and tweeting, hockey history. It was fascinating to hear him explain how he took his historian lens – which is what he was studying and becoming an expert in – and applied it to this thing (hockey) he was passionate about, to bring the two together in a unique way. Mike explained that being able to write in a different format (not for a peer-reviewed journal) gave him more freedom to experiment and have fun with his hockey history writing – and he shouted out his mom for being his first reader.
From there, Mike's audience started to grow as he made connections and explored opportunities with his local paper, and then he applied for TLN's next top blogger competition. Unfortunately, Mike didn't make it to the final round (and was told so by none other than Steve Dangle), but he was able to use that experience to find other blogging gigs (including his first LA Kings role, where he shared his hockey history writing with the masses for the first time.)
As time went on, Mike did some writing here and there, including for the Nation Network – for whom he supposedly wrote an article that I'm still searching for about what the Canadian Olympic hockey team would look like if Quebec seceded and was no longer part of Canada. He also got the chance to write hockey history for VICE, and Sportsnet, which is when he realized he wanted to write a hockey book. The idea for Hockey 365 was born mostly from his daily tweets about hockey history – "the idea was born on a beach in Mexico."
The first book, linked above, came out in September 2018, and the Second Period comes out tomorrow!
If you haven't read the first book (and you should), the idea behind Hockey 365 is that each page is one day of the year, and something that happened on that day in hockey history. Interestingly, Mike and I talked quite a bit about how this style is attention-grabbing and digestible for all readers, but he was surprised to hear from parents who shared that it was really great for their kids!
Each day is only allotted that one page, so Mike hopes that if a certain historical moment grabs you, you'll look into it more on your own, as he is limited and has to keep the stories fairly brief.
I also asked Mike if he had a favourite historical moment or hockey history story, and while he couldn't narrow it down, he did share that the typically slow off-season of July-August can actually be sneakily exciting, as some of those below the radar off-ice moments end up having big impact. On top of that, Mike and I discussed how this past year has been one historical hockey moment after another, particularly with the "COVID Cup" or hockey bubble that took place last summer.
And finally, it was really great to hear from Mike about how he tried to bring in diverse stories and moments to the book (spoiler: there is a Matt Dumba story!) Not just moments including players of colour, but also including hockey history that extends beyond just the NHL – and yes, we did talk a bit about women's hockey. While Mike acknowledged that there is always more one can do, and that he hopes to do in a theoretical Hockey 365, The Third Period, it was refreshing to hear that issues of diversity and inclusion were top of mind.
I want to thank Mike for taking the time to chat with me, and I know Mike wants to thank TLN for completely launching his hockey writing career (I kid, I kid.)
For more great hockey history moments, make sure you're following Mike on
Twitter.