Mikhail Gulyayev is a left shot defenceman the Leafs may select at 28th overall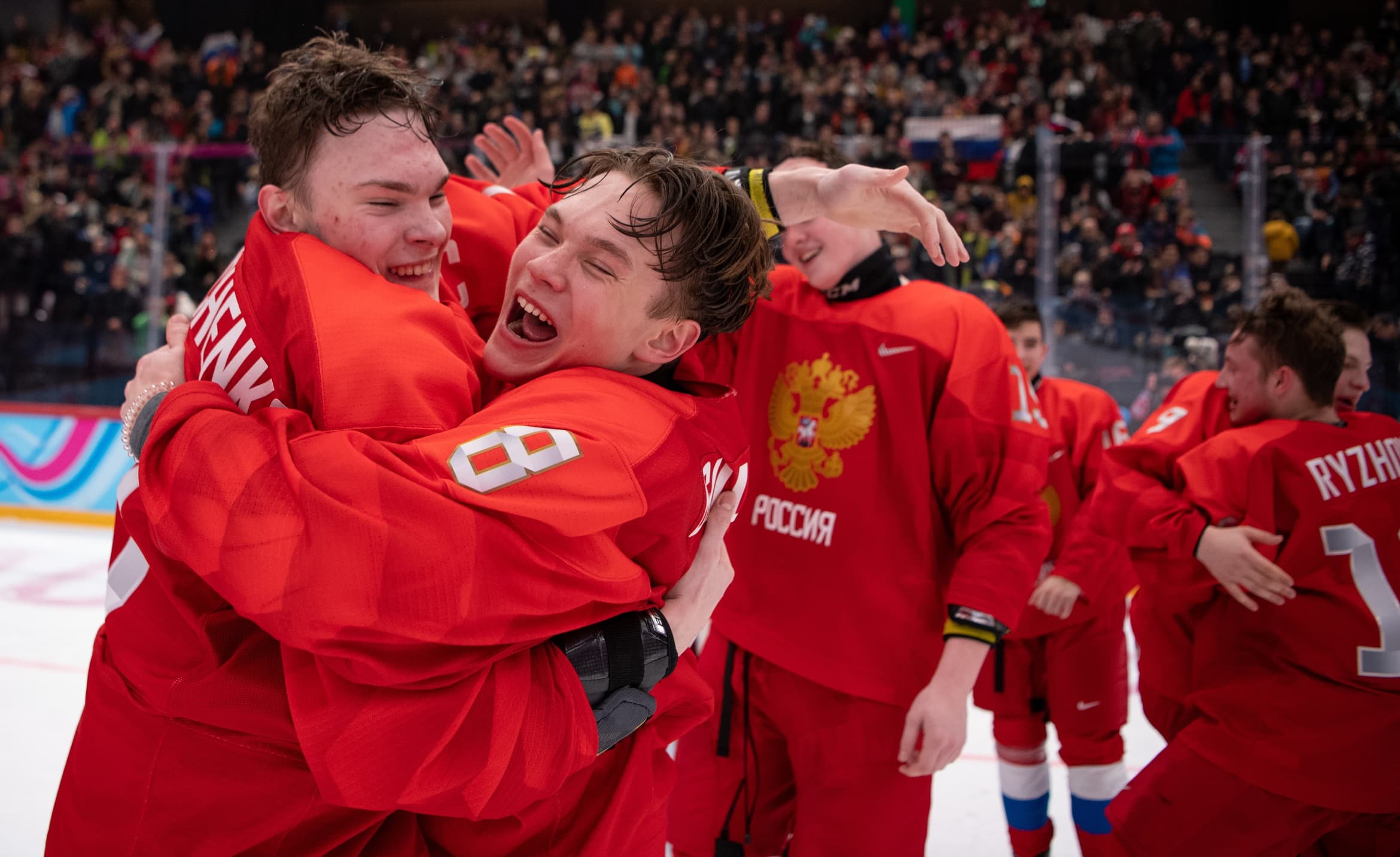 Photo credit:© Handout Photo-USA TODAY NETWORK
When it comes to deciding what players to select at the NHL Draft, it often comes down to how far along in their development the player is and how many NHL-esque skill sets they currently possess. So if there is a player that has the speed to burn, is potent offensively, and is great at moving the puck, that is one a team would be wise to select.
There is a young defenceman on the other side of the Atlantic that is making a solid impression at such a young age, and he is the subject of the latest entry in the deep dives of potential Leafs draft picks.
Scouting Profile
Mikhail Gulyayev is a Russian left-shot defenceman who spent last season with Omskie Yastreby, the MHL affiliate of the KHL's Avangard Omsk. He is on the smaller end of the scale for blueliners given that he stands at 5'10" and weighs 170 pounds. Gulyayev spent the majority of the season with Omskie where he scored 25 points (two goals and 23 assists) in 22 MHL games, while also getting a 13-game stint in the KHL where he recorded one assist.
He is quite an electric offensive defender whose best asset is being a fantastic skater that few players can keep up with. Gulyayev is dynamic at getting up and down the ice with clean strides that help him never fully be out of plays. With a high awareness of his surroundings, he is someone who is creative with his passing, moves the puck well in transition, and is effective at running the point as quarterback on a power play. Having one of the best offensive instincts among defenders in this class and having the speed to match makes him a difficult player for the opposition to contain when he is on his game. It's no wonder he has been so dominant in the MHL over the last two seasons as he was a year removed from setting the league record for points by a defenceman with 35.
Gulyayev's speed will certainly help in his path to the NHL, but that alone won't be enough to make him someone a coach would be foolish to leave on the sidelines. While his passing is crisp, his shot selections are the polar opposite as he would frequently opt for a low-percentage shot instead of utilizing his speed to generate a better scoring chance. He is not a sophisticated player because he never tries to force plays and only really takes what is given to him. Being a smaller player means there will be questions about how he can handle bigger opposition at the NHL level because there were times when he struggled against stronger players. He may have the speed to mitigate some of his defensive lapses, but managing the high pressure more consistently will be needed.
Make no mistake, it's hard not to like what Gulyayev brings to the table because of how strong his speed is already. Combine that with some impressive playmaking skills and good stick work to slow down the opposition, this has the makings of a Quinn Hughes-esque player if he is properly developed.
What the scouts are saying
Summary
Above all else, Gulyayev is such a dynamic skater and that is a solid starting point for any team to go off on when trying to develop him into an NHL player. This is a guy who has high offensive awareness, great passing, and can man the point both at even strength and on the power play. Because he is so fast, he can easily keep up with the play and move the puck in transition without breaking a sweat.
The challenge with Gulyayev is to get him to make the most of that skating ability in other areas of the ice because his shot selection is horrific and is often stationary. He will also need to bulk up a bit while improving his overall effectiveness against bigger and stronger opposition as he can sometimes get flustered under pressure. But under the right circumstances, this is a guy who has the arsenal required to be a top-four defenceman.
If the Leafs see him still on the board when they are on the clock at 28th overall, they should seriously consider giving Gulyayev a chance to work with their development staff.