Nashville Predators sign Luke Schenn to a three-year, $8.25M contract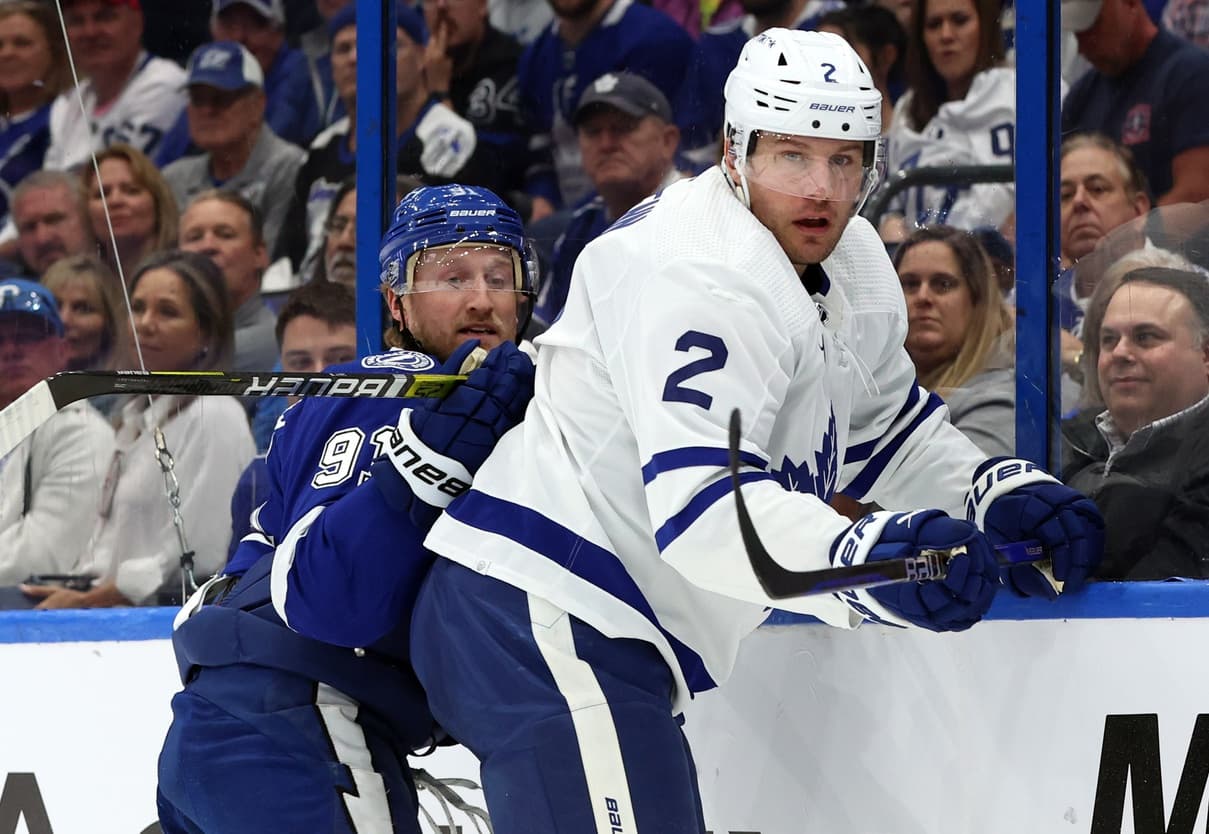 Photo credit:Kim Klement-USA TODAY Sports
The Nashville Predators have dipped into the pool of Toronto Maple Leafs' UFAs, signing defenseman Luke Schenn to a three year contract worth $8.25 million, carrying an average annual value (AAV) of $2.75 million. 
Schenn was one of a flurry of players the Maple Leafs acquired at the trade deadline in 2022-23, coming from the Vancouver Canucks for a third round pick. The trade already sat well with fans given the nostalgia that came with it, with Schenn originally being their fifth overall pick in the 2008 draft, but he ended up filling a far bigger role than expected. 
He slid into a role next to Morgan Rielly, who was ironically also once a fifth overall pick of the team, and allowed him to open up his game, especially in the playoffs. He led the NHL in hits last season with 318, including 60 in 15 regular season games with the Maple Leafs, and he added a very stable presence to a Leafs defensive corps that needed it with the absence of Jake Muzzin. 
The issue with re-signing Schenn was always going to be the fact that he was looking for term on his contract, combined with the fact that he's turning 34 in November. It's a risky line to walk, and one that the Maple Leafs clearly didn't feel like walking.
Overall, it was probably the right call for them to make by letting him walk, but the logic seems to contradict the Ryan Reaves signing. In the end, the judgement of the decision will be reserved for when we know how they spend the rest of their money beyond Reaves.