"No update" on Ilya Mikheyev and Maple Leafs contract extension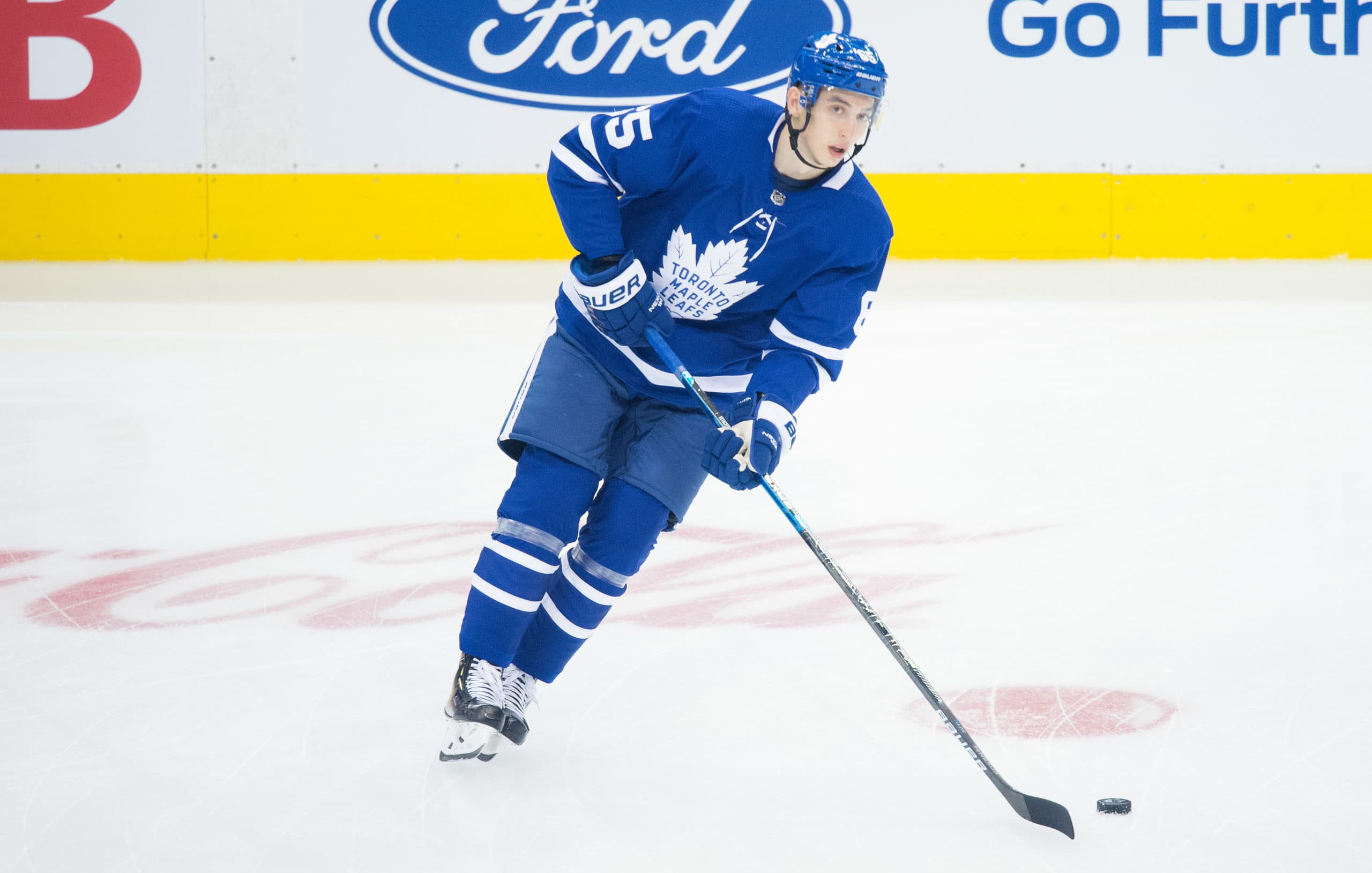 Photo credit:Nick Turchiaro-USA TODAY Sports
This could either end well, or, we might all be sad by the end of this article — reading it for you, writing it for me.
@Ilya Mikheyev had an illustrious start to his NHL career before his season was cut short due to a wrist laceration. In his first year in North America, Mikheyev had 23 points in 39 games while yo-yoing between the 2nd and 3rd lines. Spending more time on a line with @John Tavares, the 25-year-old gained experience quickly on and off the ice.
In what quickly became a bit of a meme, and endeared him to Leafs Nation, Mikheyev started his tenure in Toronto with asking the media why many Canadians don't like soup (which earned him a Campbell's Soup sponsorship), and even going as far as saying his go-to Netflix show is Friends — to learn English, of course.
He's not afraid to go outside his comfort zone with the media, which is something the Maple Leafs need right now. Yet the 25-year-old's future with the organization still remains to be seen.
Mikheyev's agent, Dan Milstein, said there's "no update whatsoever" in regards to talks between Mikheyev and the Maple Leafs. He's an RFA now, yet there could be a stall in contract talks because of the Maple Leafs being on the hunt for a top defenceman.
Both sides may also be waiting for a good time to announce a contract after this was tweeted out a few weeks ago:
There was a lot of speculation when this was tweeted because people were wondering whether this was just a picture, or possibly, an extension for the 25-year-old.
A contract and how much?
It's likely that the Maple Leafs qualify Mikheyev because of a few reasons. One, he possesses speed and skill that stuns a lot of defencemen in the NHL. And, two, the Russian-born player works hard every night without being asked to do much.
Whether he's signed a contract already or not I'd like to see the Maple Leafs get him at around $1-2 million. He had a great regular season and there's no doubting that. To go even further, he exceeded the expectations of a lot of Maple Leafs fans after a few weeks on the team. On the flip side, having no points in five games against the Columbus Blue Jackets usually doesn't bode well for a player in contract discussions.
I still think there's a lot that we haven't seen from Mikheyev. I'm sure he's getting used to the play-style, the systems and everything else that comes along with the NHL, yet there's definitely another level that can be reached.
Kyle Dubas likely knows that and other than Milstein and Mikheyev's parents, the Maple Leafs GM is probably his biggest fan. After the 25-year-old's wrist injury, Dubas stayed back in New Jersey with him to make sure everything was okay. He wants the best for his team and if Mikheyev is signed, it's definitely a win.
But what does "no update" really mean? Is it no update from the contract negotiations or is it no update from the Maple Leafs on a possible contract? It's hard to say, but also remember that @Travis Dermott needs to be signed as well. Plus anyone else who the Maple Leafs are looking at this off-season. Until then, we wait — and we glorify over the Manny Malhotra signing.