One day is today and Nazem Kadri is finally a Stanley Cup Champion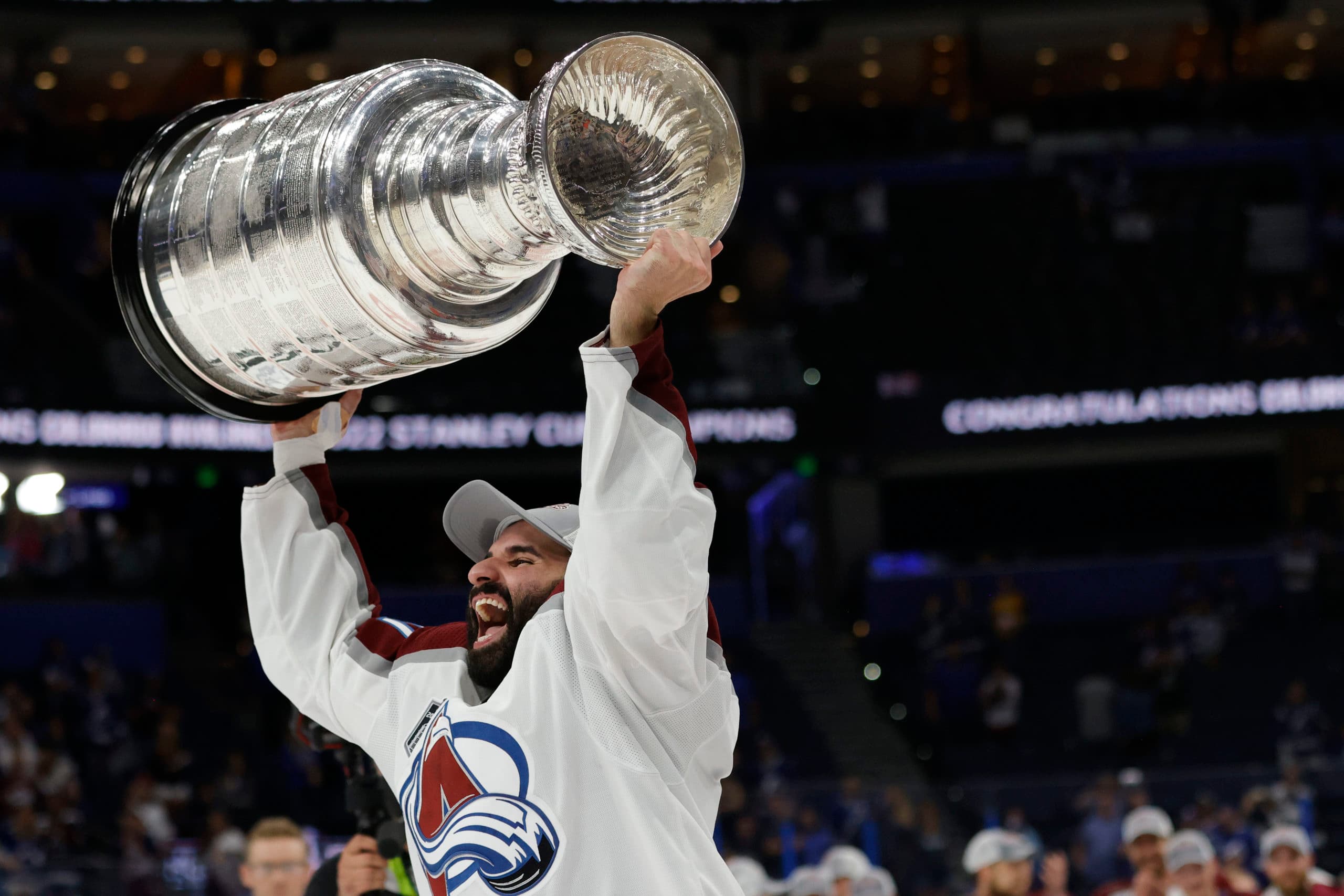 Photo credit:Geoff Burke-USA TODAY Sports
"For everyone that thought I was a liability in the playoffs, you can kiss my ass." —Nazem Kadri, Stanley Cup Champion.
This quote will be remembered for a long time after Sunday night's celebrations in Tampa Bay, and for good reason. But Kadri's story begins much earlier than his NHL career.
Born in London, Ontario, he was the second-born of five in his family. His grandparents originated from Lebanon but moved to Ontario when Kadri's father, Sam, was five. When Sam was young, he wanted to play hockey, but his family couldn't afford it at the time.
So, he did the next best thing — when his son Nazem was born, he wanted him to have the opportunity to play. And he did.
At two, Kadri began skating, and at 16 he was drafted by the Kitchener Rangers at 16th overall in the OHL Draft. He would go on to have an incredible junior career, even winning a medal at the World Junior Championship.
On June 26th, 2009, his life changed forever, getting drafted seventh overall by the Toronto Maple Leafs.
He spent nine seasons in Toronto — becoming one of the city's most beloved players — he was homegrown, he was everything you could ever want from a player on the Maple Leafs.
Kadri left his heart on the ice every single night.
The most difficult time he had in Toronto was when he was suspended in back-to-back playoffs for two hits that occurred, each against Boston in the first round. At that point, it was clear to management that it was time for a change.
And on July 1st, 2019, Kadri would be put through another bout of adversity. He was traded to the Colorado Avalanche, along with Calle Rosen and a third-round pick for Tyson Barrie, Alex Kerfoot, and a sixth-round pick.
"Words cannot describe what this city means to me. You welcomed me in as a boy and watched me grow and evolve in front of your eyes." Said
Kadri in an Instagram post
after the trade. "Thank you for opening your arms up and making me feel right at home. You asked for my heart and I gave you my soul. Forever a special place in my heart."
Some liked the trade, others questioned it. The bottom line was that Kadri was a second line centre on any team and 2019 was the year Toronto got John Tavares. It wasn't fair that he'd get demoted and it looked like the right trade for both teams, but it's clear now that Colorado got the better piece.
Three seasons after the trade occurred and this was thought to be the year Colorado makes a run. And for Kadri, these playoffs were unlike any other because he was playing in the Stanley Cup Finals 16 days after having surgery on his injured thumb. He was pushed to the brink and broke down the wall.
In his first game back, Kadri scored the game-winner in overtime to give the Avalanche a 3-1 series lead. After Game 6, he became a Stanley Cup Champion and got to hoist the cup over his head.
The 31-year-old has had plenty of ups and downs throughout his NHL career. But, fans in Toronto, and now fans in Colorado understand just how special a player he is.
"One day." Kadri
wrote on Twitter
back in 2016. And that day has finally come. Congrats, Nazem.
PointsBet is live in Ontario. 
Get started here
.