Rodion Amirov is with the Leafs, but still no timetable for return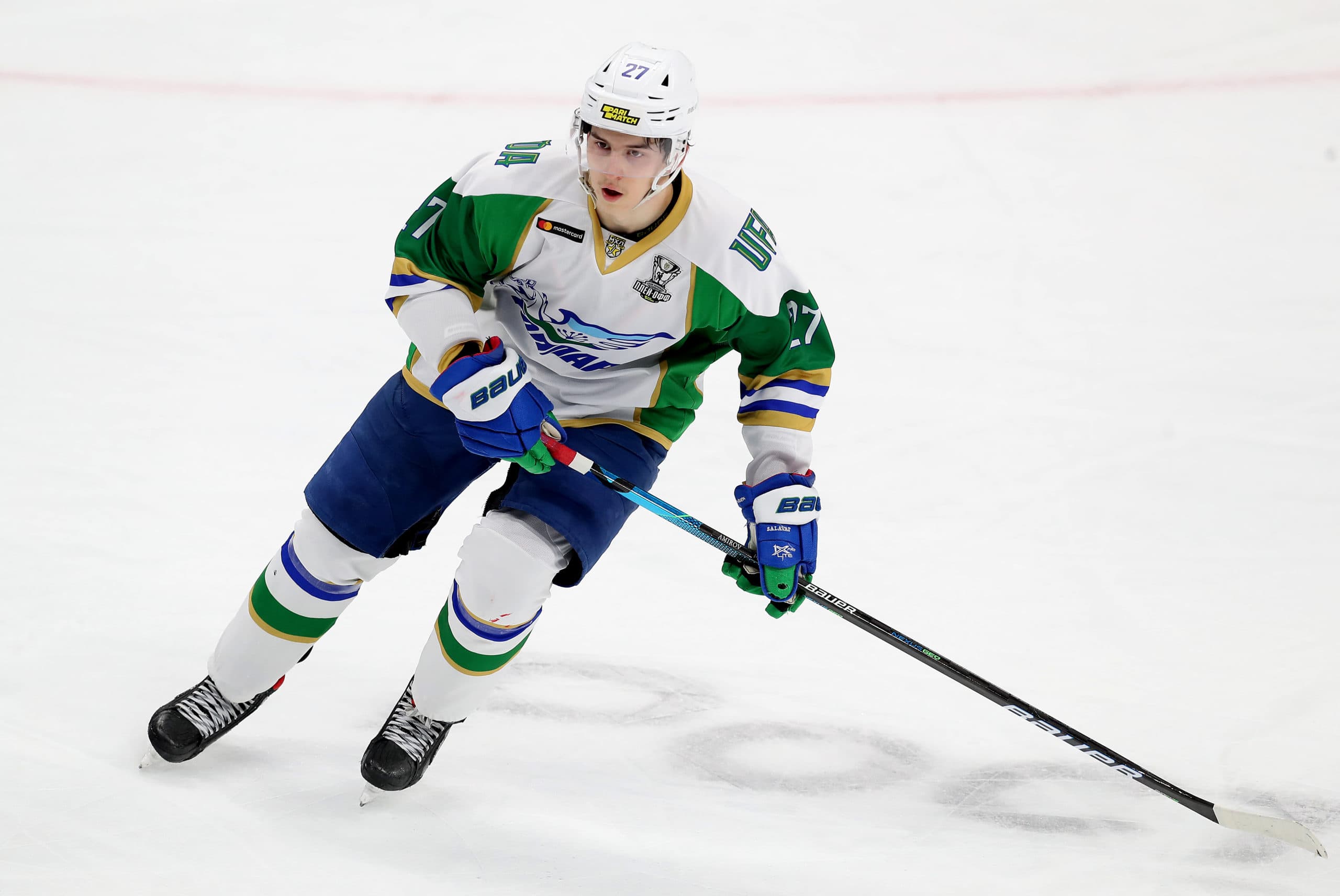 Photo credit:KHL
Rodion Amirov's timeline to return to hockey is unclear, but the Toronto Maple Leafs have tried to keep him close to the action.
Amirov recently underwent his fourth round of chemotherapy in Toronto and has been involved in team meetings. Amirov hasn't skated with the club yet, but has been involved in other off-ice activities with the club.
"He's around the facility. It's really nice to have him," coach Sheldon Keefe said ahead of Thursday's game against Washington. "We wanted him to be a part of things and having some experiences with our with our team."
The Leafs are hoping Amirov can get accustomed to what it's like being involved with an NHL team. Drafted in 2020 during the COVID-19 pandemic, Amirov couldn't attend any development camps with the club. The hope was to have him ingrained with the Leafs for 2022-23, but Amirov was diagnosed with a brain tumor in February and hasn't played since.
So while this isn't the same as actually playing, the Leafs see it as a valuable learning experience for the 21-year-old.
"To be here and still a big smile on his face, in the facility every single day. He's got the ultimate battle ahead of him here. And he's right in the thick of it," Keefe said.
Keefe said he's unsure of a timeline for Amirov's on-ice return, wherever that ends up being. He's signed to an entry-level contract with the Leafs until 2023-24.
"His spirits are up, but obviously he's got a big fight ahead of him. He is right in the thick of it. He's working with our training staff, in the gym and hasn't on the ice here yet with us but we're excited to have him around and experience what it's like here in the NHL."
Amirov had three points in 10 KHL games with Ufa last season, his third in the KHL. Amirov was a big part of Russia's World Junior Championship team in 2021, scoring twice and adding four assists.