The Maple Leafs need to keep this third line together for the rest of the series against the Canadiens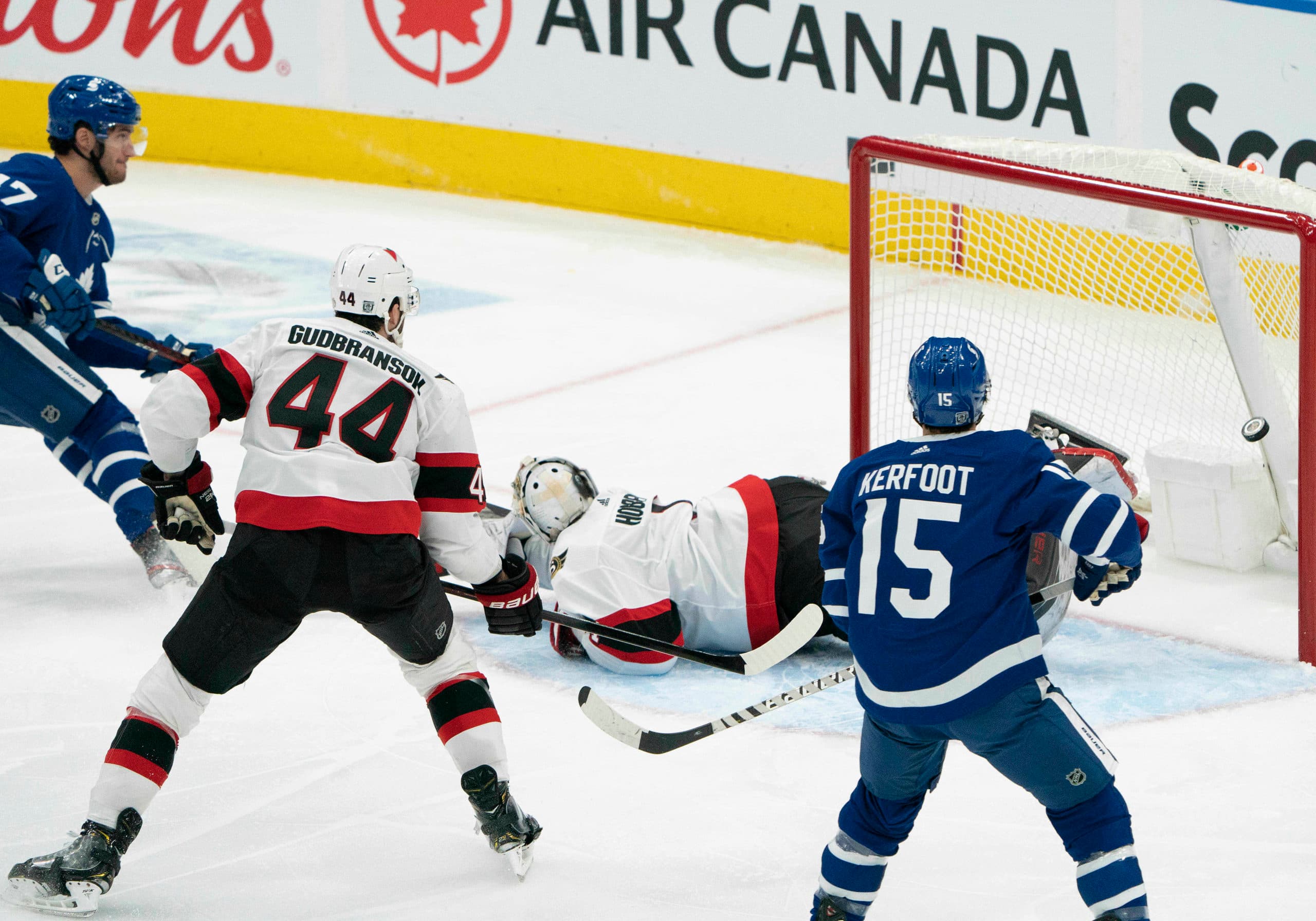 Photo credit:Nick Turchiaro-USA TODAY Sports
After game one on Thursday night, the Toronto Maple Leafs were faced to make a lineup change due to the injury of their captain, John Tavares. With the injury to Tavares, Alex Galchenyuk was called upon to slide into the lineup and slot back in the top-six alongside Nick Foligno and William Nylander. As well, with the addition of Galchenyuk in the lineup, Sheldon Keefe also went with the decision to slot Pierre Engvall in the lineup and take newly acquired Riley Nash out of the lineup for one simple reason. Offence.
Well, with the new-look second and third line entering game two against Montreal, Leaf fans were excited to see how they would perform after a game one loss, but more importantly, how the team as a whole would perform after losing one of their best players and their captain, John Tavares. I think it's safe to say all four lines were absolutely amazing last night as they all provided a little bit of something whenever they were out there on the ice together.
The Maple Leafs flat out dominated the Canadiens last night and I guess some could say six power-plays helped Toronto outplay Montreal, but even at even-strength the Maple Leafs were still the better team last night and it showed on the scoresheet, the advanced stats and even by the eye test too. It was an amazing game to watch and was very nice to see everybody have that next-man-up mentality after losing their captain to injury.
The third-line
Despite not showing up on the actual scoresheet, besides Alex Kerfoot's empty-net goal at the end of the third period, the third-line was the Maple Leafs best line in game two against the Canadiens, as they were all over the puck, in the offensive zone, defensive zone, neutral zone, you name it. This third-line that consisted of Ilya Mikheyev, Alex Kerfoot and Pierre Engvall was flat out dominating the competition on Saturday night as all three players had unreal advanced analytics.
This third-line is basically the same line we saw in game one, but instead of Nash it's Engvall in his place and to be honest, this line was amazing Saturday night and was the best line on either team like I said, and even during the regular season they got some playing time together as they played a total of 32 games together (83:39 TOI) but didn't really see a ton of success either so its great to see them three have a ton of success together in game two and hope they can build off from it for the rest of the series if Keefe doesn't decide to take Engvall out of the lineup.
According to
Evolving-Hockey
, during the regular season, out of 21 different forward line combinations that played this season with a minimum of 30 minutes 5v5, the line of Mikheyev, Kerfoot and Engvall ranked 14th with a 50.24 xGF%, ranked 12th with a 52.00 CF%, ranked 12th with a 2.83 GF/60 and ranked 19th with a horrendous 4.35 GA/60. So by simply looking at all these numbers for them during the season, you're probably thinking this line is just an average line, yet they were the best line on the ice Saturday night for both teams so how does that make sense?
Well, it could also depend on certain competition and with Montreal, with their style and their structure, this line could find a lot of success due to them having to dump and chase the puck and be heavy on the forecheck as Montreal plays with a certain structure that won't allow you to enter their zone cleanly all the time. And luckily for those guys, they are all willing to dump and chase the puck and use their speed and size to retrieve the puck in the offensive zone and they do a pretty solid job at it nonetheless, to be honest.
Looking at the tweet above, these are the xGF% of all three players in game two, and as you can see they were absolutely amazing and they gave you everything you wanted and even more in that game as like I said before, they were all over the puck creating chances and hemming their opponents in their own zone shift after shift.
I don't really think the Maple Leafs need Riley Nash in the lineup in this series because all he provides is elite defence at 5v5 and on the penalty kill, but the team already has a handful of players who provide that. However, what I do think will happen is if the Leafs do advance to the second round and play either Edmonton or Winnipeg, Nash will more than likely play in that series and act as a shut-down centreman to shut down Connor McDavid and Leon Draisaitl or one of the top-six lines on the Winnipeg Jets as they are all very dangerous offensively.
And if you look at Montreal's lineup, they really don't have that one line that stands out amongst the rest and will outscore you at a ridiculous rate at 5v5, but they do have their first line of Tomas Tatar, Phillip Danault and Brendan Gallagher that is still a pretty good line that can score goals but you don't really need a shut-down line that you would use against guys like Connor McDavid and Leon Draisaitl against this team.
To defend Montreal just keep them to the outside as much as possible and limit their odd-man rushes as they generate most of their offence on the rush and generate a lot of shots from the point as well because whenever they're in the offensive zone they really don't take it to the net as much.