Toronto Maple Leafs one of just two NHL teams with zero prospects at 2023 World Juniors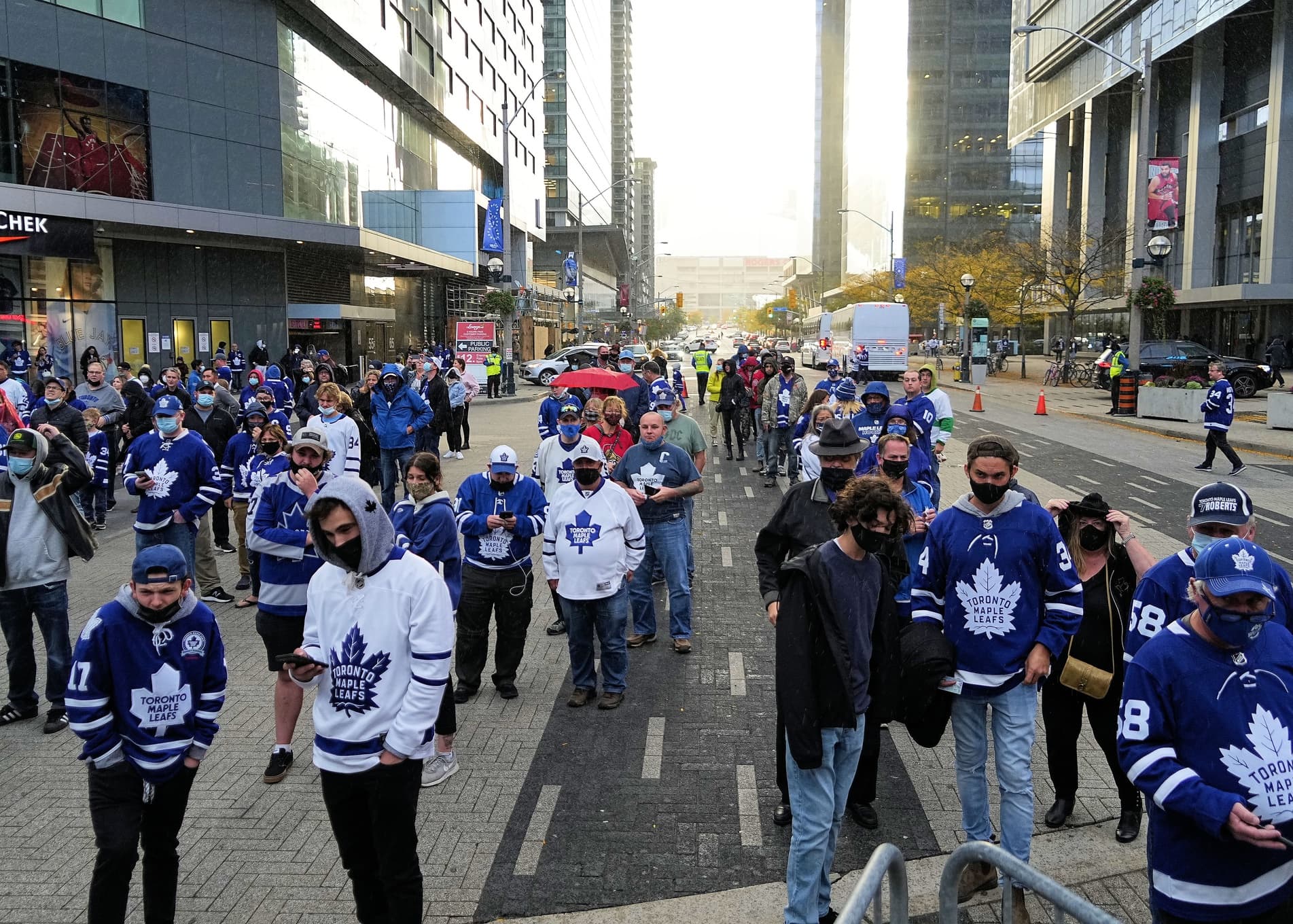 Photo credit:John E. Sokolowski-USA TODAY Sports
Being one of the National Hockey League's top teams comes at a cost.
Boxing Day typically marks the start of the World Juniors, one of the hockey world's most exciting events, and this year is no different. The 2023 World Junior Championship begins today with four games: Finland/Switzerland, Sweden/Austria, Latvia/USA, and Czechia/Canada.
But, for the first time since 1982, the Toronto Maple Leafs won't have a single prospect taking part in this year's World Juniors. A four-decade streak of Maple Leafs representation will come to an end when the first puck drops on Monday.
In a sense, it's understandable. With a 21–7–6 record through the first three months of the season, the Leafs are a Stanley Cup contender with the desire to win now. They've made just eight picks over the last two drafts.
But the cupboards aren't completely bare. Matthew Knies is just barely too old to play for Team USA this year, while Ty Voit was a curious omission on the part of USA Hockey considering his fantastic statline with the OHL's Sarnia Sting. The Leafs selected both Knies and Voit in 2021.
Meanwhile, 2022 fifth-round pick Nikita Grebenkin would've been a shoo-in to play for Team Russia … if such a team existed in this year's World Juniors. Russia originally held the hosting rights for the 2023 tournament before the Ukraine invasion began this past February, at which time the IIHF shifted the tournament to the Canadian provinces of New Brunswick and Nova Scotia.
The Leafs selected three Canadians (Fraser Minten, Nick Moldenhauer, and Brandon Lisowsky) at the 2022 NHL Draft. Team Canada is notoriously difficult to make and it's not particularly surprising that the Leafs' three prospects all ended up on the outside, although Minten might stand a decent chance of taking a spot in 2024.
Swedish goaltender Dennis Hildeby rounded out the Leafs' 2022 draft class. Hildeby is a terrific young goaltender with lights-out numbers with Färjestad in the SHL this year, but he was also a double-overager when the Leafs drafted him and hasn't been eligible to play in the World Juniors since the 2021 tournament.
The Maple Leafs and Pittsburgh Penguins are the only two teams without prospects at this year's World Juniors. At the other end of that spectrum, the Arizona Coyotes, Chicago Blackhawks, Minnesota Wild, New Jersey Devils, and New York Rangers each have five prospects taking part, while the Montreal Canadiens lead the way with six.
We here at The Leafs Nation will continue to provide updates on the tournament, particularly with an eye on some of the top talent available for the 2023 NHL Draft. Team Canada will face Team Czechia at 6:30 p.m. ET to round out Day 1 of the 2023 World Junior Championship.