Toronto Six re-sign forward Natalie Marcuzzi for the remainder of Season 7
Today, the PHF's Toronto Six announced that one of their forwards from Season 6, the NWHL bubble season,
Natalie Marcuzzi: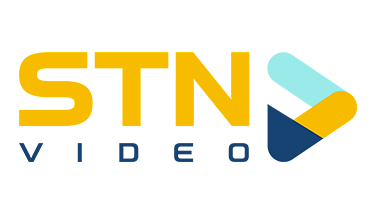 With 9 games remaining in the schedule, plus the 2 games (so far) that were postponed that may or may not get rescheduled, Marcuzzi joins an already deep and exciting forward group for Toronto.
"I'm certainly super excited. I think Toronto and the Six both have a close spot in my heart, and we're definitely a team that I think can compete, and is ready to win a championship. I'm excited to join the group. Obviously a great group of women, slightly different, but definitely a good core from last year, and also a phenomenal group of coaches all the way up to the ownership. I'm so happy to be back with the organization, playing and joining their mission to win that Isobel Cup."
As the Six sit atop the PHF standings, adding Marcuzzi only strengthens their push for an Isobel Cup that felt within reach in their inaugural season last year, but ultimately fell out of their grasp.
"The most exciting thing about being back here [with the Six at Canlan Sports – York] is literally having the privilege of being back on the ice every week," she said. "I think that really does mean a lot, just to be able to play everyday. I think the second most exciting thing that's perhaps a result of being on the ice everyday is winning the Isobel Cup, so I'm really excited to have that opportunity and hopefully to succeed."
Primarily playing in a 3rd line role last season, along with
Breanne Wilson-Bennett
and
Mackenzie MacNeil
, both who did not return for Season 7, Marcuzzi was able to get 2 points across the regular season and playoffs in 7 games played. Marcuzzi was one of the players who, as Season 6 went on into the playoffs, was unable to continue competing for reasons that are not known publicly. We also don't know why Marcuzzi was only signed now, part-way through the season.
It's possible that, with a full-time job RBC, her non-hockey career had to take precedence over hockey. That's one of the unique wrinkles about the PHF, almost all of these women playing professional hockey also have careers, Monday to Friday jobs or other arrangements, in order to afford life and support themselves and their families.
"Her experience on and off the ice with the T6 systems and culture will provide veteran leadership to an already established group. Her ability to balance full time employment at RBC and follow her passion for hockey is exactly the mindset we welcome to our organization."
Regardless of any of that, it's very exciting to have Marcuzzi back in the Six, as her speed and energy on the ice were a core part of the Six's identity last season. Hopefully she can find a similar energy role in this squad, though how exactly she fits in remains to be seen.