What's next for Josh Ho-Sang?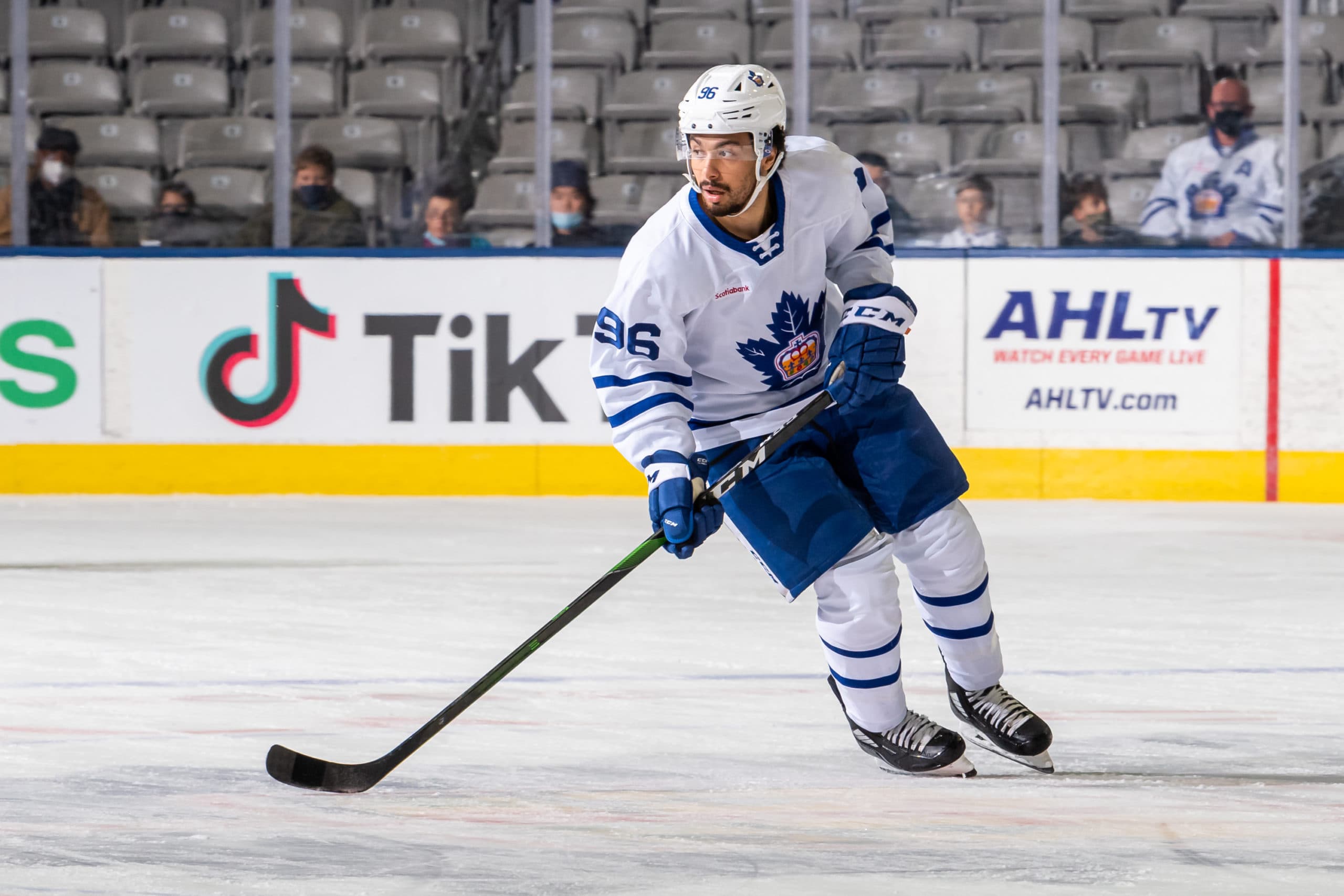 Photo credit:Christian Bonin/TSGphoto.com
Josh Ho-Sang is returning home without a medal in his pocket, and now the discussion shifts to whether he rejoins the Toronto Marlies or if an NHL team comes calling.
Prior to the Olympics, the 26-year-old fielded a lot of questions about his NHL future, saying he'd want to have a discussion with Maple Leafs GM, Kyle Dubas, before he made any move to a NHL team.
"I have the utmost respect for Toronto and for me, I think that, I'm so grateful for everything they've done and I would definitely take that into consideration, very, very heavily." Said Ho-Sang prior to the Olympics. "Even if I got an offer from another team, I would like to have a respectful conversation with Kyle [Dubas], thanking him and discuss it with him before I would accept anything because like I said, I have so much respect for that man and what he's done for my hockey career, and I'll never forget it."
It was a three-point campaign for Ho-Sang at the Olympics. When I looked at the way he played, I wasn't all that surprised. The 26-year-old played just as good as he has with the Marlies.
The Olympics are always the difficult event where teams try to come together so quickly to win the ultimate prize. In some instances, players who seem like they have chemistry in practice struggle to find it during the game. Then, they start bouncing around to other lines, never really finding their stride.
It felt like a majority of the Canadian team struggled with that.
When NHL players go, a majority of them know each other, which makes it a lot easier. This Canadian team was coming from all over the World, and it just didn't click.
I think there was a lot of expectations for Ho-Sang to do well and I think when you look at the big picture — he did.
The 26-year-old produced a percentage point shy of what he has with the Marlies this season. And while there was always the possibility that he could come out hot and run up the scoresheet, it was always a mystery.
But now the question remains — what's next?
This is a difficult question to navigate through because Ho-Sang is no worse now than he was before the Olympics. He's the same player and if there was a NHL team looking for his work prior to the games, I believe they will still pursue it.
I don't have any inside information, but if I had to guess, I'd say Ho-Sang stays with the Marlies for the rest of the season. (Or if the Maple Leafs decide to sign him ahead of the trade deadline.)
Even him signing with the Maple Leafs seems unlikely at this point with how tight they are to the cap.
With Toronto claiming Adam Brooks off waivers yesterday, it makes this signing even more unlikely. It's always possible that the Maple Leafs move a few pieces and create space, but that'll be for the defenceman that's needed on the back-end.
But if Ho-Sang does indeed return to the Marlies, he'll make this team stronger than it already is. Alex Biega, who's seen a lot of teams in his career, said this Marlies team was one of the deepest teams he's ever been a part of.
For the long-term future, I think if the 26-year-old stays with the Marlies, there's a chance he gets into plenty of playoff games. In turn, there'll be a lot of teams calling if Ho-Sang has a massive playoff showing.
But there's always that chance that a NHL team has already came calling. And if they did, it's possible that Ho-Sang has played his last game as a Marlie.