Who should play where? Assessing the forwards with 12 games to go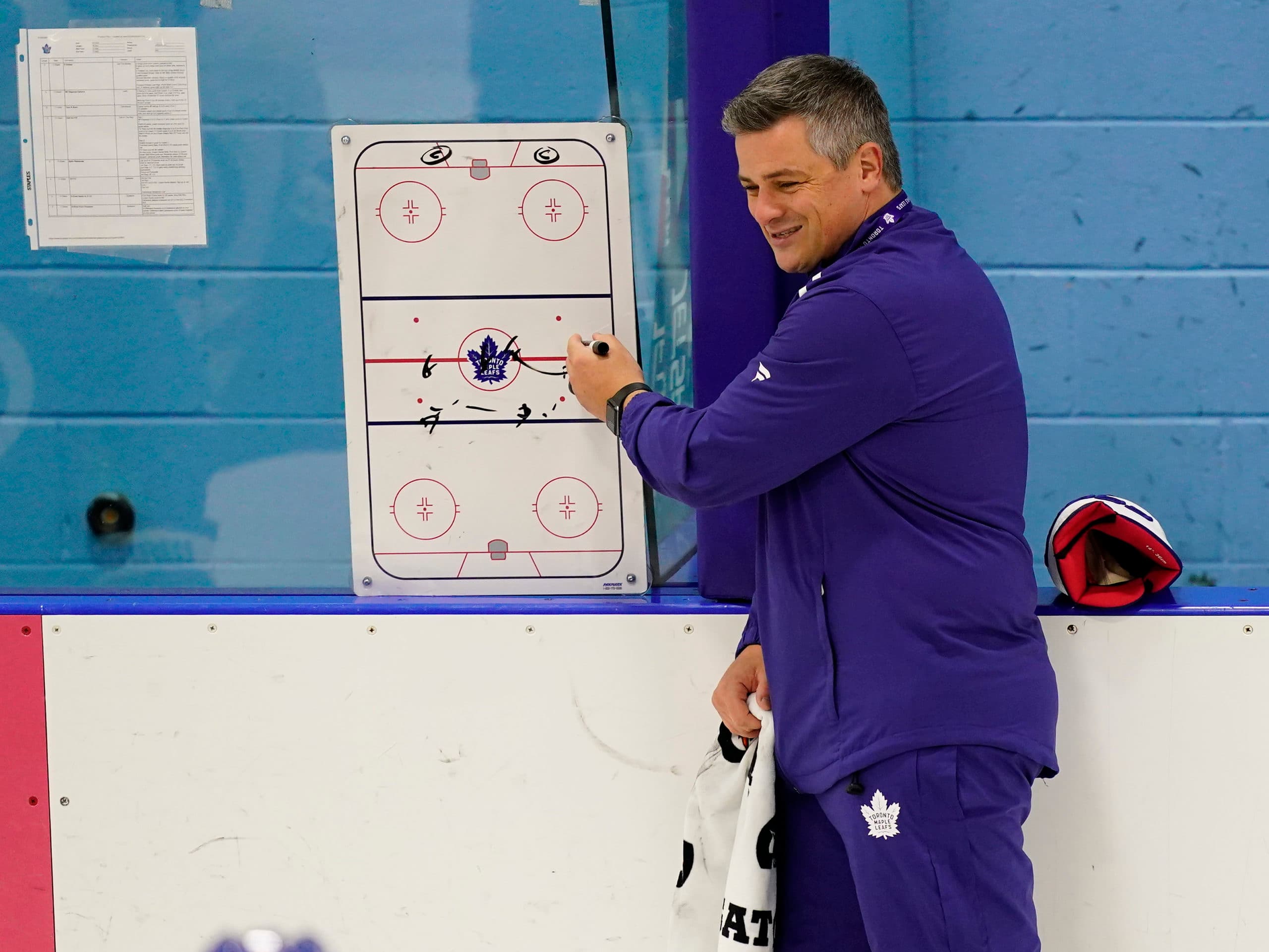 Photo credit:John E. Sokolowski-USA TODAY Sports
Tuesday night was an ugly loss. In what was a 'playoff-type game', the Leafs were pretty poor from top to bottom. The Islanders are a desperate bunch, and their sense of urgency combined with their style of hockey overwhelmed Toronto. The loss drops the Maple Leafs to 5-4-1 over their last 10 games, which by their standards is poor. With 12 games to go, there isn't much time left for the Leafs to develop chemistry or start feeling good about their game.
So what isn't working? It's been three weeks since the trade deadline, and with plenty of new faces, it's safe to say that things haven't clicked just yet. An injury to Ryan O'Reilly certainly hasn't helped, but pinning the blame for this lacklustre spell solely on his absence would be foolish. There are many reasons why they have struggled, and one of them could be the constant shuffling of the forward lines.
We have known since January that Tampa Bay is who awaits the Leafs in the 1st round of the playoffs. Before they start, Sheldon Keefe will do his absolute best to ensure the players enter the best of seven full of confidence and belief. He can start by putting certain players in positions they will likely find themselves in at the end of April.
Below are the four lines that Keefe rolled out at the beginning of the Islanders game on Tuesday:
Kerfoot – Matthews – Jarnkrok
Bunting – Tavares – Marner
McMann – Lafferty – Nylander
Aston-Reese – Kampf – Acciari
Players were shuffled up and down the lineup during Tuesday's match, as Keefe looked to find a spark from somewhere. In that game, Bobby McMann (starting 4LW next season, but we will address that later) re-injured his knee and will miss an unknown amount of time.
The lineup for tonight's game against the Panthers projects as follows (based on practice yesterday):
Jarnkrok – Matthews – Marner
Bunting – Tavares – Nylander
Kerfoot – Acciari – Lafferty
Aston-Reese – Kampf – Simmonds
These lines are a lot closer to what we will see on night one of the playoffs. There are certain players that could move up or down, but these line combinations better suit the players to their best roles than the group that played together on Tuesday night.
For example, barring any unforeseen injuries (knocking on wood as I type this), I don't think we will see William Nylander take a regular shift with either Sam Lafferty or Bobby McMann. Nylander should be stapled to either Tavares or Marner, my personal preference is with the former.
Alex Kerfoot is certainly a polarizing forward. I personally don't see Keefe playing him on a line with Matthews in the playoffs, and I believe he will start the second season in the bottom six (which is where I prefer him). Michael Bunting has sputtered lately, but perhaps not being injured come the first game of the playoffs is what's most important. Good health evaded him last year, and he will be keen to make his mark this time around. I have him pegged in the top six, likely alongside Tavares.
Calle Jarnkrok has been a bright spot this year, especially recently. The chemistry and fit he has had alongside Auston Matthews has been noteworthy. Jarnrkok has arguably been Toronto's best forward in recent times, and he's earned himself a spot alongside #34. Matthews clearly agrees, and went far enough to voice his opinion to Keefe:
Look for Jarnkrok to continue alongside Matthews, likely (hopefully) into the post-season.
Moving on to the bottom six. There are some players here who have their roles pretty much defined for them already. Tonight the Leafs look like they will ice this 4th line:
Aston-Reese – Kampf – Simmonds
If one or both of Aston-Reese and Kampf play in game one of the playoffs, it will be in the exact same spot they find themselves in tonight. Neither has had an overwhelming season, but both are trusted options, and Keefe would have no issues icing either against Tampa Bay. I think Kampf will certainly start in game one. His face-off ability and experience likely give him an edge, and who could forget his breakaway goal last year in round one?
Aston-Reese is an interesting case. He has proven to be a defensively reliable and physical 4th liner, but his limited offensive upside has hindered his full-time status. With others pushing hard, I think his involvement on night one is a coin flip, and he could be the odd man out. Wayne Simmonds will not be in the lineup, full stop.
Up next are the bottom six guys who are certainly going to play, it just depends on where. Sam Lafferty and Noel Acciari were both acquired before the deadline. Each of them has brought elements to this forward group that they were lacking before, and both would probably tell you they still have another gear. Alex Kerfoot is another in this group. All three of these forwards will likely make up half of the bottom six in some capacity. I believe one of Acciari or Lafferty will find themselves on the 3rd line at right wing. They would provide a right-handed face-off option to the left-handed Ryan O'Reilly.
O'Reilly is scheduled to return before playoffs, and his usage will be interesting. He found some instant chemistry on John Tavares's wing, but my gut tells me he will center the 3rd line. He gives the Leafs so much, and depth amongst the lines will be crucial against Tampa Bay.
That leaves the wildcard. This player hasn't played a professional game yet, let alone played in the NHL. Matthew Knies will never forget the next few months. His Minnesota squad is the favourite to capture the Frozen Four, and he will certainly be a catalyst in how far they go. Whenever they finish, he will join the Maple Leafs, and look to make his mark. If he does enough to warrant playing time in the playoffs, it likely comes at the expense of Aston-Reese. It will be important to pay attention to Minnesota and how far they go, as that will determine how early Knies can join up.
These predictions (wishes) assume that Keefe chooses to go with 12 forwards. I hope in these last 12 games that Keefe limits how much the four lines are juggled. This should put the players in positions where they are best suited to succeed. Injuries and form can change things in an instant, but for the remainder of the regular season I hope to see the following things;
-Matthews, Marner, Tavares, and Nylander somewhere in the top six.
-Lafferty and Acciari somewhere in the bottom six.
-Kampf and Aston-Reese on the 4th line.
-Give Matthew Knies every opportunity to prove he belongs in the playoffs (whenever he arrives).
-The return of an energized and fully healthy Ryan O'Reilly.
Jarnkrok and Bunting will likely continue in the top six for now, and Kerfoot will play somewhere in the bottom six. I hope that trend continues, but Kerfoot is probably the likeliest forward in the bottom six to move up the lineup if needed.
The Leafs have an opportunity to turn it around tonight, I believe they will. As always, let's hope for good health, and Go Leafs Go.