Breaking down the loss to Vegas, plus Colby Armstrong stopped by: Leafs Morning Take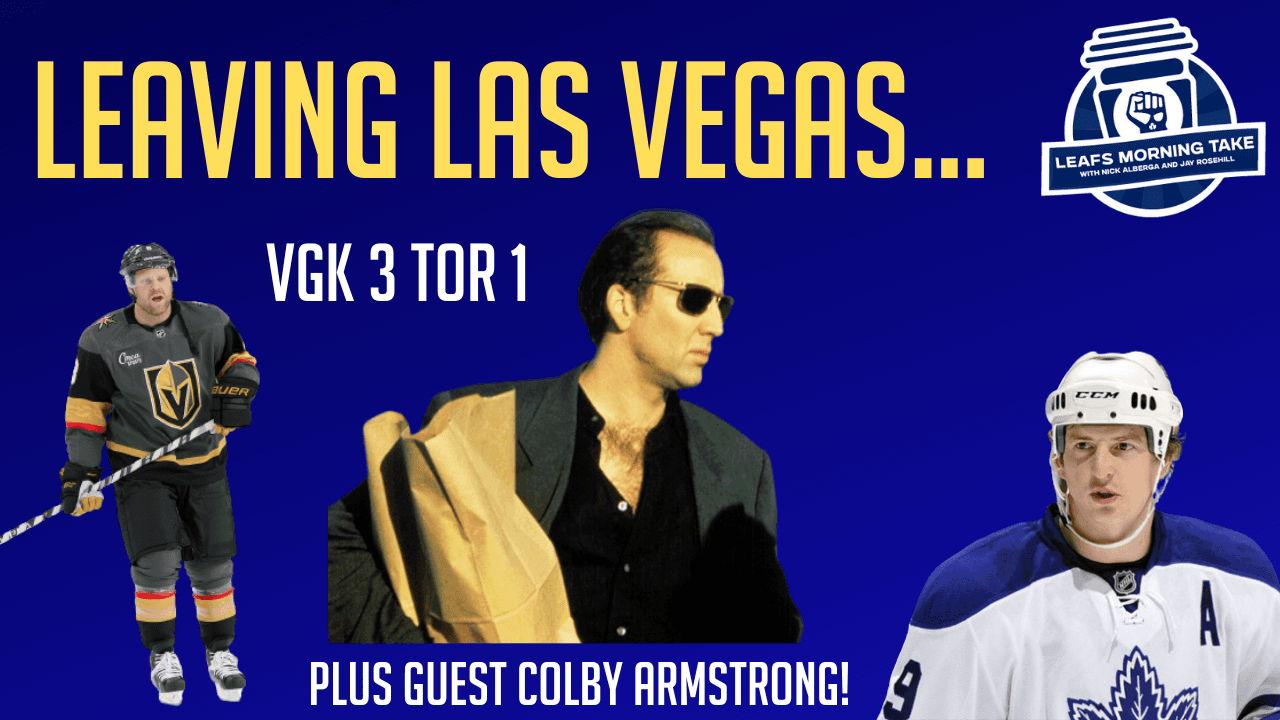 Anyone else think about watching Leaving Las Vegas after that ugly Leafs loss on Monday night?
I know I was tempted —Nicolas Cage was phenomenal in that movie.
Speaking of incredible, the incomparable Colby Armstrong joined us on today's episode of
Leafs Morning Take
. Army and Rosie were teammates on the Leafs back in the day, so you can bet we touched on that. Additionally, we got his thoughts on Toronto's start, what Auston Matthews is really like behind the scenes, and then, I just sat back as those two goofballs reminisced on old times.
Before we got to Army, we started off the show by breaking down Toronto's 3-1 loss to Vegas. Where do they go from here? What's with the bad starts? Why's Pierre Engvall in the lineup? Every question you likely had coming off that disappointing L, we brought the answers and also the heat.
Meantime, we dove into Auston Matthews' slow start. The reigning Hart Trophy winner has just 1 goal in his first 7 outings. Rest assured, that will change very soon. Also, it looks like Toronto dodged a major bullet on Monday night when John Tavares took a Rasmus Sandin clapper off the outside of his left knee and hobbled up. The captain left briefly but did return a couple minutes later, it'll be interesting to monitor that situation over the next few days. Hopefully it was nothing more than a stinger.
To wrap, we took a look at our 
PointsBet Canada bet of the day
. For that, we ventured off to Montreal, where Marc-Andre Fleury and the Minnesota Wild are visiting.
We'll be back on Wednesday at 11 a.m., don't forget to subscribe, like, and leave us a review wherever you're checking us out!