Could Shane Doan help lure former teammate Oliver Ekman-Larsson on a cheap deal to Toronto?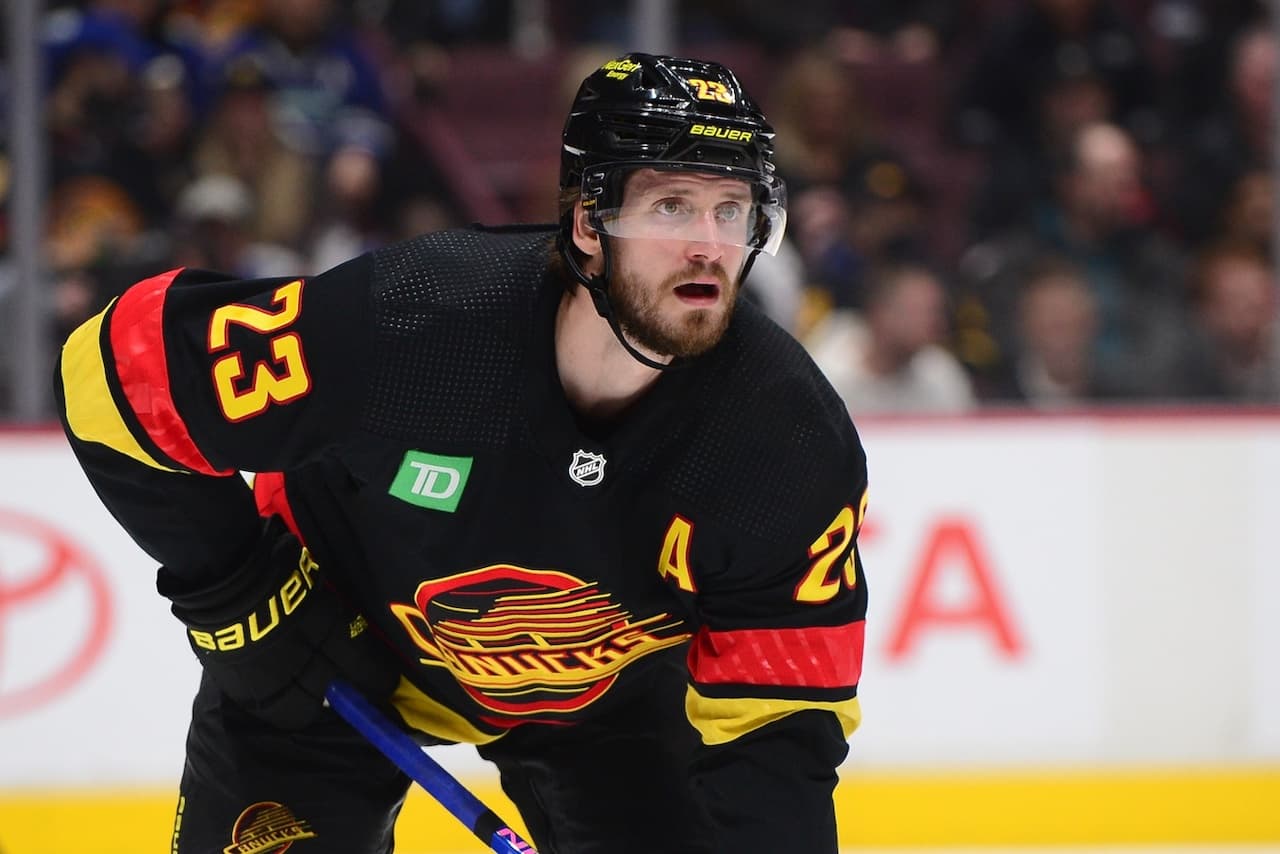 Photo credit:Anne-Marie Sorvin-USA TODAY Sports
You can add Oliver Ekman-Larsson's name to this summer's UFA D crop.
On Friday afternoon, the Canucks bought out the final four years of the 31-year-old blue liner's eight year, $66-million contract. Incredibly, Vancouver will pay him not to play for them for the next eight years. Shoutout to Jim Benning.
Enter the Toronto Maple Leafs.
Assuming Ekman-Larsson's free agent value is a short-term 'show me' type deal, it could make a lot of sense for the Leafs to at least contemplate taking a flier on him.
An unidentified source in the hockey industry put it perfectly, "he's still an NHL d-man. Just on an awful deal."
Which, to be fair, is very accurate.
Additionally, the Swede has two very strong links who currently work for the Maple Leafs: GM Brad Treliving and special advisor to the GM Shane Doan. For what it's worth, the Calgary Flames were loosely linked to OEL a few years back when the Coyotes were looking to trade him. He ended up in Vancouver.
Connect the dots.
Et voila.
At this point in his career, there's no question Ekman-Larsson's days of being a top-pairing defender are probably behind him. That said, the consensus around the league suggests he still has a lot to give. Additionally, for comparison's sake, I think a prime example of a reclamation project that bounced back after hard times is Kevin Shattenkirk. After being bought out by the New York Rangers in the summer of 2019, the 34-year-old inked a one year, $1.75-million contract in hopes of getting his career back on track. Suffice it is to say, it worked out for him (and then some) in the form of winning a Stanley Cup. After that, he landed a three-year deal with the Anaheim Ducks.
In general, if there's one thing – aside from the obvious – that the Leafs need to address this summer, it's the back end. When you look at what Vegas and Florida, specifically, brought to the table, Toronto's not even in the same stratosphere. They need more depth. And not just any depth, top-4 depth. Lots of depth.
For the right price, Oliver Ekman-Larsson can help the Toronto Maple Leafs.