Exhale. Samsonov was on the ice before Leafs practice: Leafs Injury Updates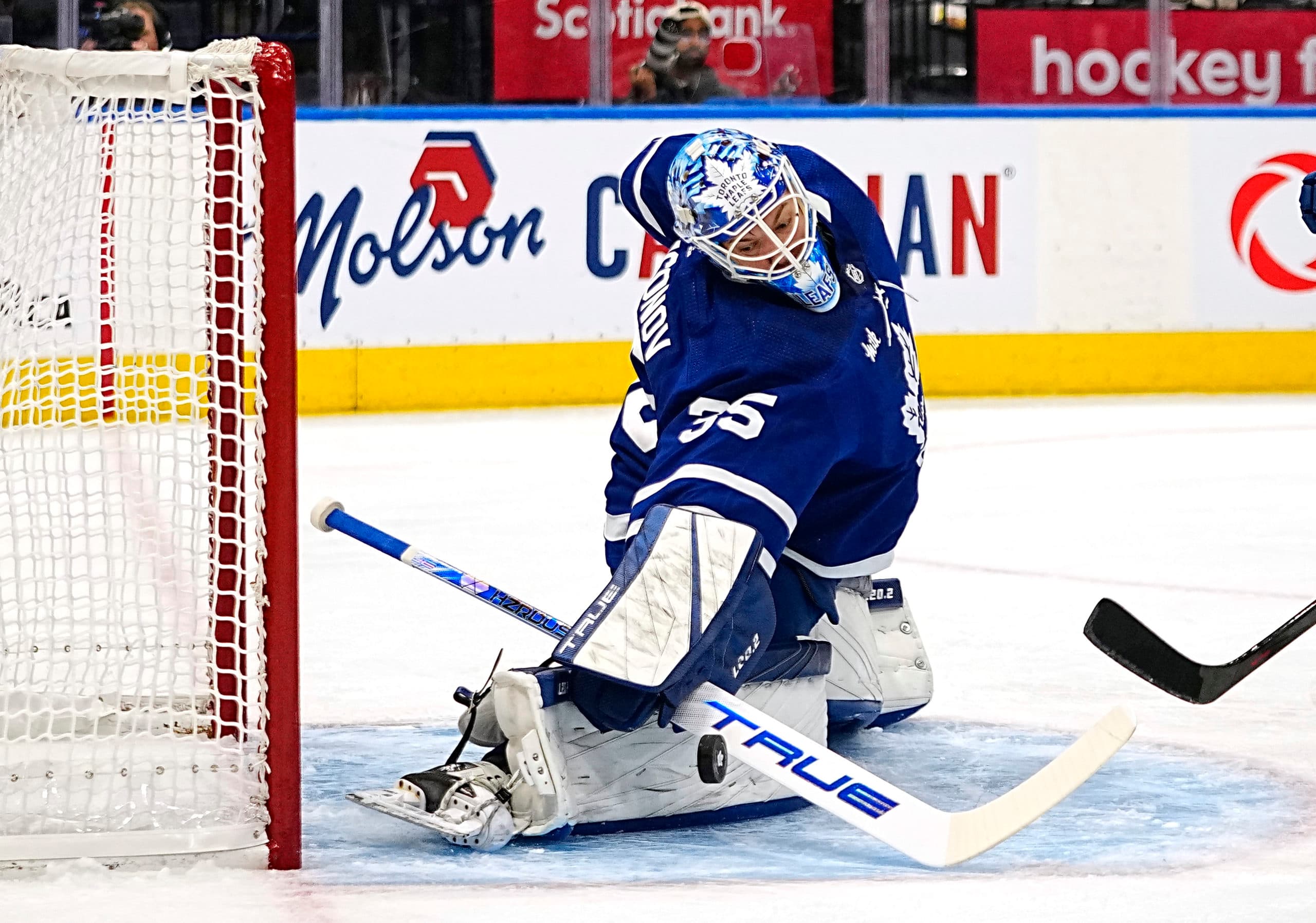 Photo credit:John E. Sokolowski-USA TODAY Sports
I guess we can cancel our series of articles on goaltender trade candidates as Ilya Samsonov, while definitely still hurt, isn't as bad off as many feared:
That's definitely good news as it at the very least nothing was torn. There will likely be a more detailed update from Sheldon Keefe later in the day, but this is a good start.
Update: 
Week to week is slightly less good, but seems reasonable as he definitely won't play this week, and getting him back next week seemed like a stretch. 
I'm not sure there is the same sense of urgency about getting Kyle Clifford back into the Leafs lineup, but I will say that in the couple of games he's played for the Leafs this season he has been the most useful fourth line option. Having him in the fold wouldn't be a bad thing.
As pictured above, Matt Murray was in the Leafs practice and you can see from the picture above, at some point he was likely in the butterfly position. That's a definite improvement over his standup style only work he had been doing previously. It will be interesting to see what happens with his timeline for return and who knows, Samsonov and Murray could be back around the same time.
Finally, Jordie Benn. Benn's conditioning stint is over and he has played in a number of games for the Marlies. The Leafs don't seem to be in any rush to change his status yet despite being eligible for return and it's likely tied to Mete now being in a position where he'd require waivers again to return to the Marlies. The Leafs could carry both of them and demote a forward, but with Clifford and Benn both being close the Leafs will need to determine who belongs where before activations, and they might want a bit more of a look at Holmberg before sending him to the AHL.
Additionally, before the goaltenders all return to their rightful places on the depth chart, one of the more intriguing goaltender options will get his shot in the AHL.
From an injury update perspective, we can take this as meaning Joseph Woll isn't quite ready yet either.