Friedman: Leafs might not keep Jake Muzzin on the LTIR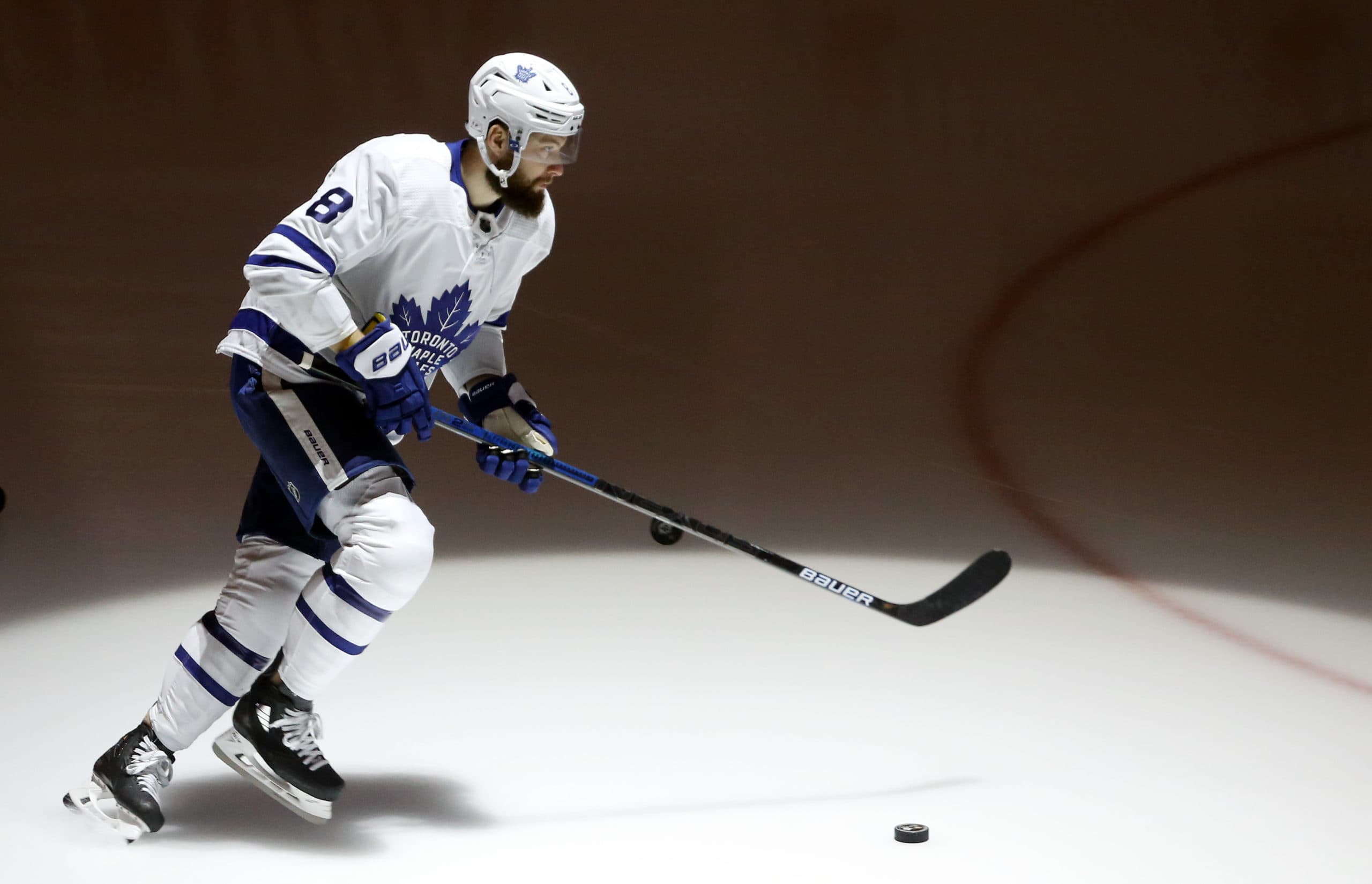 Photo credit:© Charles LeClaire-USA TODAY Sports
Because Jake Muzzin suffered his second concussion in two months, he's not going to be rushed back. But Toronto has made it clear that if Muzzin can return before the playoffs, the Maple Leafs will not hold him out simply for the sake of added cap space. That means Toronto is dealing with about $2 million in cap space, and defence is the priority.
Given the amount of impact this will have on the Leafs trade deadline, it seems like it's worth diving into a little.
First off, with Muzzin being put on the LTIR on February 23rd, that puts him out of the lineup for 24 days and 10 games at minimum. That puts Muzzin's return based on the 24 days at March 19th, the Leafs last game before the trade deadline. There's no reason to believe that is going to happen, and given that there is talk of him being out for the rest of the season, picking the soonest possible date doesn't really matter. Instead what is important is that there are three weeks to understand where Muzzin is at and how he's feeling before heading into the trade deadline. That window is probably the important one to pay attention to as it could be what changes the Leafs situation where using his LTIR space becomes more of a priority.
When it comes to becoming cap compliant for a potential return of Jake Muzzin, the Leafs would need to demote Kyle Clifford and Nick Robertson to get to a situation where they have around $360k of cap space to work with. If they want to add a player without sending out any additional salary, there is the option to demote Sandin and Liljegren which gives the Leafs approximately $2.1M of cap space in a straight dollars in/dollars out situation. The past few days has seen the Leafs end their accrual of cap space prior to the trade deadline, which makes the Muzzin situation even more difficult to understand.
Earl Schwartz has provided the full details of what has happened in regards to the Leafs accrual in his article about when Muzzin was put on the LTIR:
So basically the Leafs can do $2M like Elliotte said, but that is before considering players like Kerfoot, Dermott, Holl, Mrazek, Engvall, and Mikheyev who have all at various times had their names floated as possible departees. Considering the possibility of salary retention and these additional player movements, there isn't any reason to look at the Leafs options as being limited even if Muzzin is taken off the LTIR.
Now that brings us to another question, and that's how valid is the statement that Muzzin is coming off the LTIR. First, consider that at this point there haven't been any timelines associated with his return, he hasn't been on the ice, and he's still getting rest. He came to watch a Leafs practice, but the extent that he's doing off ice workouts hasn't really been reported, likely because there probably haven't been any. Also, there is a very real chance that this isn't the Leafs having a deal with the player that he extends his recovery time until the playoffs, and this is a player who has had two concussions in a short period of time needing a long time to recover. There isn't any guarantee that as soon as May rolls around that Muzzin will be given a clean bill of health and hop back into the lineup, no questions asked.
Now on the other side of that, doesn't it also make a lot of sense that the Leafs are being abundantly clear about not trying to exploit LTIR cap space in the early days of Muzzin's absence? Why would Toronto go around with a giant "we're open for business" sign? Who does that? It's obnoxious. Anyway, the Leafs are likely looking at targets that fit with the Muzzin LTIR space, and that could very much be their plan, but none of those plans are going to come to fruition until the Leafs can better assert what is happening with the injury.
So what does this mean? Well… the Leafs will still likely be active at the trade deadline, they do want a defenseman, they will kick tires on a forward, but this added uncertainty helps Kyle Dubas as he no longer looks like a trust fund kid showing up waving his parent's credit card. It's in Toronto's best interest to look like they have to make reasonable deals, and having this thought out there probably helps.