Last Mitch Effort: Leafs Morning Take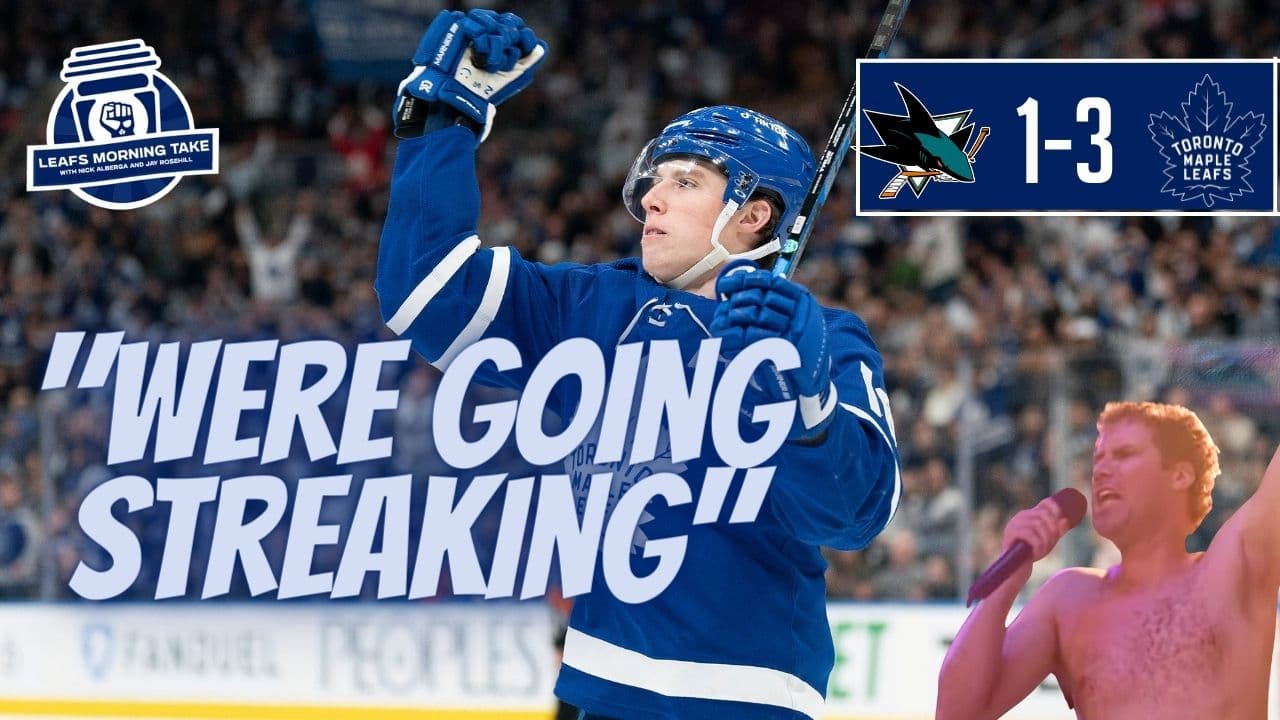 Saturday night just got a whole lot interesting.
With his empty netter against San Jose on Wednesday night, Mitch Marner extended his point streak to 18 games to tie Darryl Sittler and Eddie Olczyk for the franchise record. On Saturday night in Tampa, remarkably, the 25-year-old can take sole possession.
To kick off today's edition of
Leafs Morning Take
, I shared my thoughts on yet another win for the Toronto Maple Leafs. On top of that, the Marner watch is officially on; this guy's on a different planet right now. At the end of the day, it wasn't a pretty game, but all that matters is that they got the job done, and on top of that, Marner got the point, too. The cherry on top, for sure.
Meantime, Jay Rosehill dropped by for another edition of 3 Hits With Rosie. Unsurprisingly, he had some fantastic takes once again. Rosie's been on fire lately, and so have the Leafs. Toronto has won five in a row and they're currently riding an impressive 10-game point streak (8-0-2). In fact, they haven't lost since November 11th.
Rosie will be back in the mix tomorrow, we'll tee up Toronto/Tampa and what could be a milestone night for Mitch Marner.
Don't forget to subscribe, like, and leave us a review wherever you're checking us out!