Leafs/Blues Preview + New Year's Resolutions: Leafs Morning Take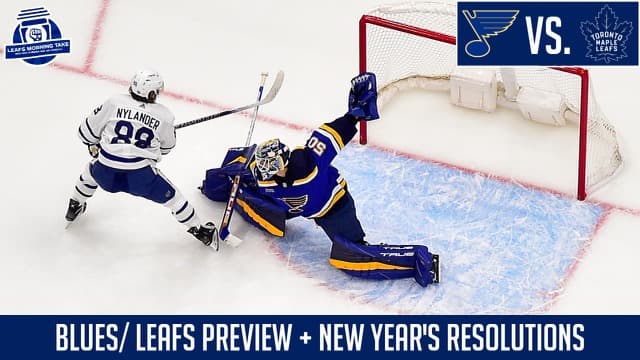 Happy New Year!
Just like that, the holiday season is over.
The Leafs wrapped up 2022 with an impressive 6-2 beatdown of the defending Stanley Cup champion Colorado Avalanche on Saturday night. Tonight, they'll kick off the new year with a home date against the St. Louis Blues. Last Thursday at Enterprise Center, William Nylander potted the OT winner as Toronto took the first meeting of the two-game season series 5-4.
Meantime, we also discussed Rasmus Sandin's return to the lineup and what that means for the likes of Conor Timmins. Also, it would be unjust to start a new year without giving out some Leafs related New Year's Resolutions. New year, same Leafs? We hope not —at least from a postseason perspective.
We'll be back with you on Wednesday at 11 AM ET for a full recap of Leafs/Blues plus much, much more.
Don't forget to subscribe, like, and leave us a review wherever you're checking us out.