Leafs sign Fraser Minten to an entry level contract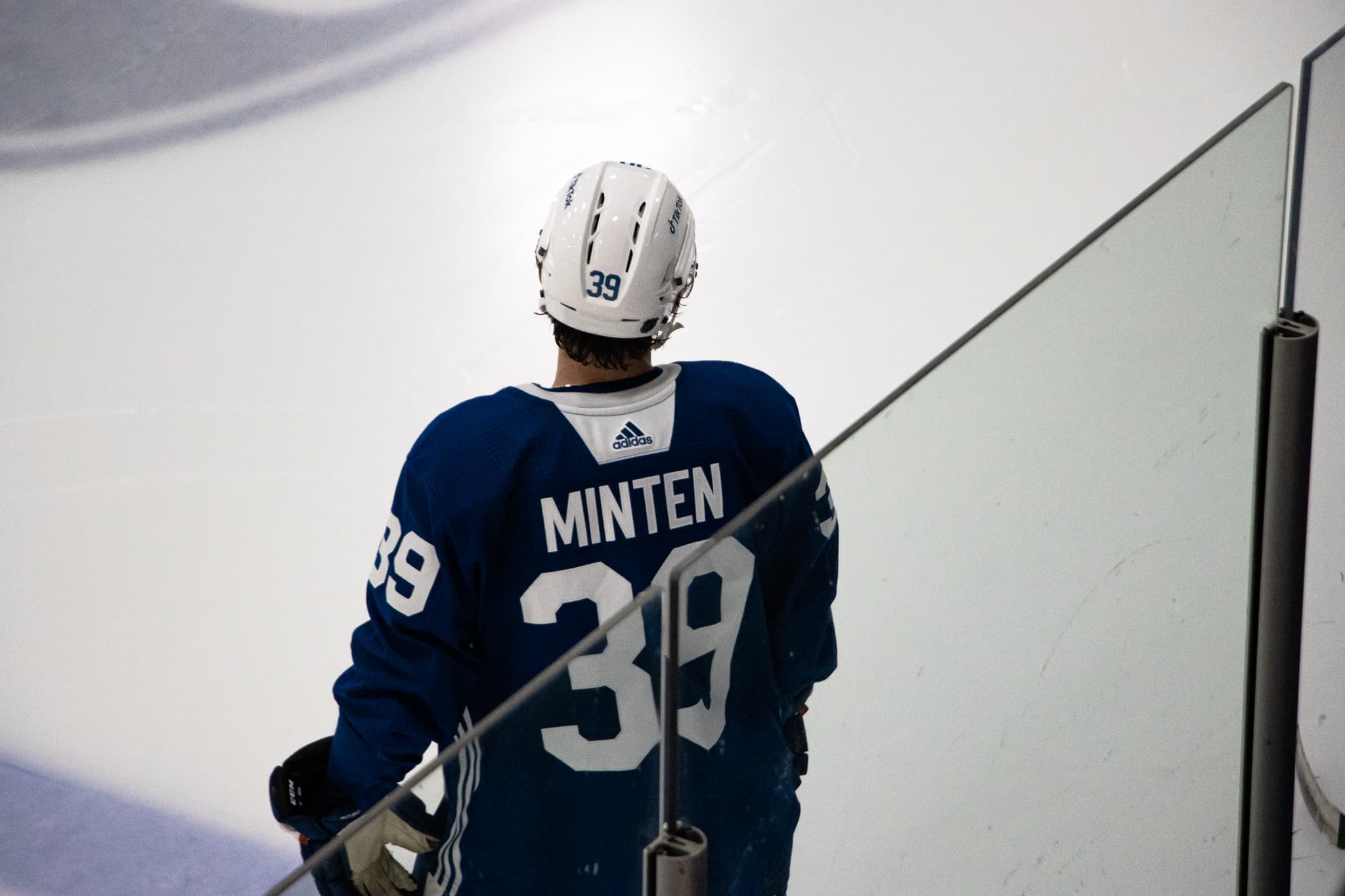 Photo credit:Nick Barden
Hopefully Fraser Minten's signing wrist was okay for this or perhaps he was rehabbing his injury to get to the point where he could do this:
The Toronto Maple Leafs announced today that the hockey club has signed forward Fraser Minten to a three-year, entry-level contract.
Minten, 18, recorded 55 points (20 goals, 35 assists) through 67 games with the Kamloops Blazers (WHL) during the 2021-22 season. Minten helped Kamloops to the Western Conference Finals in the 2022 WHL Playoffs where he collected 16 points (six goals, 10 assists) in 17 games. The Vancouver, BC native has posted 73 points (24 goals, 49 assists) through 87 career WHL games.

Minten attended the Maple Leafs 2022 Development Camp and appeared in one preseason game with the club on Sept. 24, 2022 against the Ottawa Senators.

Minten was selected by Toronto in the second round (38th overall) in the 2022 NHL Draft.
Interestingly enough the Leafs didn't disclose a dollar amount in their release as they've been prone to do in the Dubas era, so for now we'll speculate on how this deal will go.
The Leafs have been signing players to lower contracts without bonuses or very small signing bonuses to get their prospects into the Leafs lineup sooner. Given how smitten the team is with Minten, it seems likely his deal is also structured so that they can possibly give him a look as soon as next season if everything goes well for him.
Minten has been in Toronto rehabbing his wrist injury and will be returning shortly to the Kamloops Blazers where it was also announced today that he'll be serving as a road alternate.
After a strong Prospect Tournament and Camp with the Leafs, followed by his injury, things seem to be getting back on track for Minten, and hopefully he'll still even have a shot at making Team Canada for the World Juniors.