Maple Leafs waive Joey Anderson: Why it was necessary and why we should care if he clears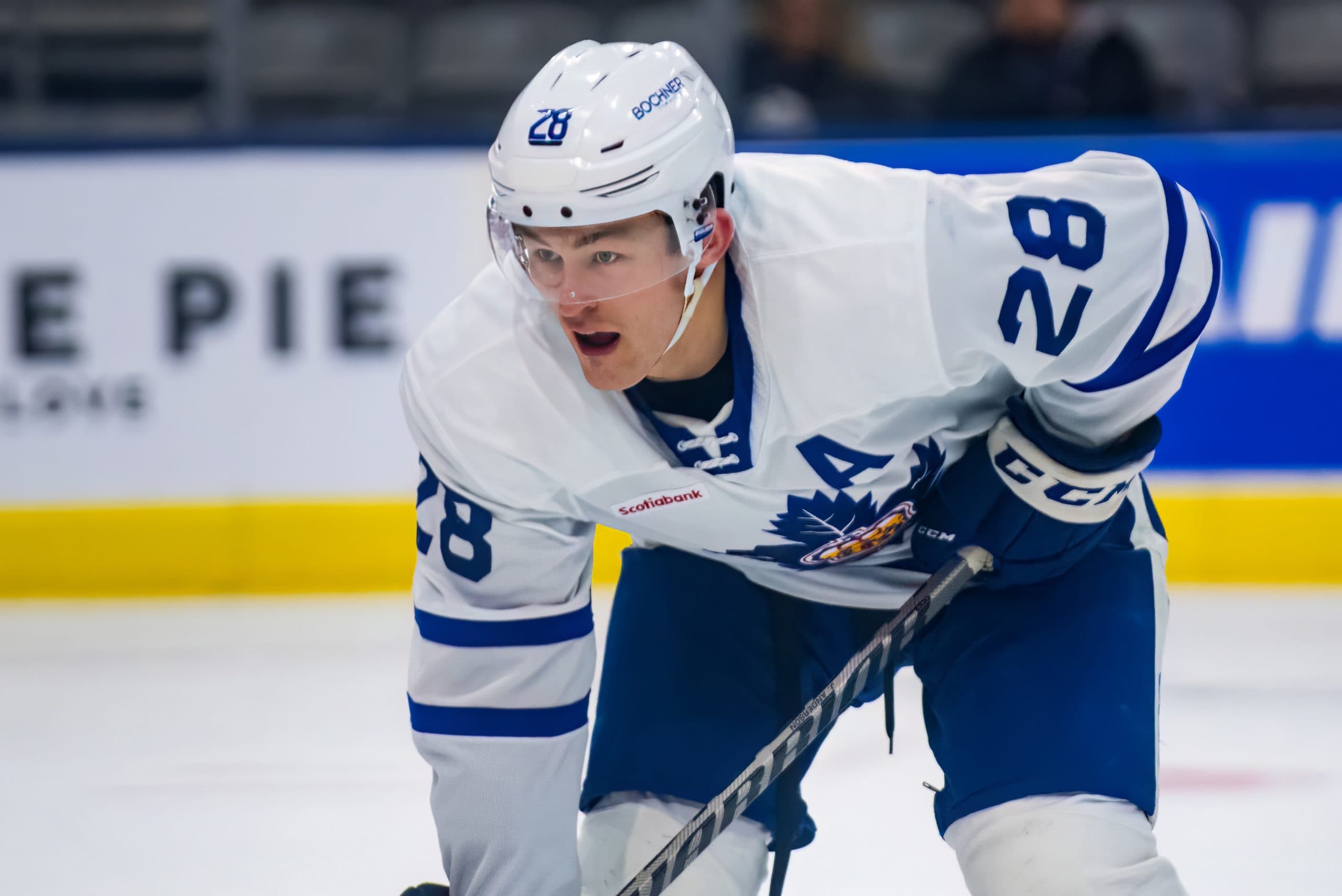 Photo credit:Steven Ellis/Daily Faceoff
The Leafs have placed Joey Anderson on waivers. This isn't a huge development. Given the fact that it's the trade deadline and there are going to be numerous roster choices made in the coming days, it was somewhat of a necessary move, but that probably shouldn't change the fact that having Anderson make it back down to the Marlies is the ideal outcome.
So let's give this transaction the five minutes of our time it deserves. Anderson has been pretty good on the Leafs, when he's been used. He's had 3 points in 14 games, picked up 17 hits, and most wonderfully he's drawn five penalties while taking none. None of this can't be replaced, but these aren't bad things coming from your 13th/14th forward. And with a $750k cap hit, he was priced right for the Leafs depth.
Anderson doesn't open up much in the way of additional spending, but it does put the Leafs at 22 roster spots. If the Leafs are looking to make a move where they add someone without taking someone off their roster that difference certainly helps. The Leafs likely feel they could benefit from being in that position in the next 24 hours, and there isn't anyone on the Leafs who is waivers exempt. This doesn't necessarily mean the Leafs will do something 24 hours from now, just that they want to have that flexibility in the near future. The move gives the Leafs $5.17M of LTIR cap relief space to use, but when you factor in the eventual activation of Matt Murray and demotion of Joseph Woll, it really only leaves Toronto around $1.25M of AAV to burn.
It is equally likely that the Leafs will need to repeat this step in the coming days with Jordie Benn, and like with Joey Anderson, there is a very real possibility of a waivers claim.
Anderson being a cheap and pesty fourth liner seems like that if he falls past the number of teams looking to backfill vacancies during their selloff, he could add some value to a playoff team. The same is true of Benn. It's also likely in the best interest of seller teams to keep usable players from being claimed by the teams they are trying to sell to. Maybe this is overthinking Anderson, but if he's added something to Toronto, there's a good chance another team sees him as usable depth too.
I won't say stay glued to your phone tomorrow and light a candle for Anderson's safe clearance. The Leafs have plenty of options like McMann, Holmberg, Clifford, Simmonds, Steeves, and Abruzzese who could all add value as callups until the Matthew Knies era is ready to begin. (This move could be as simple as wanting to get Pontus Holmberg back to the Leafs as quickly as possible.)
The Joey Anderson waivers update will come Thursday at 2pm ET.