Morgan Rielly goes on the LTIR and Marlies D arrives as the immediate replacement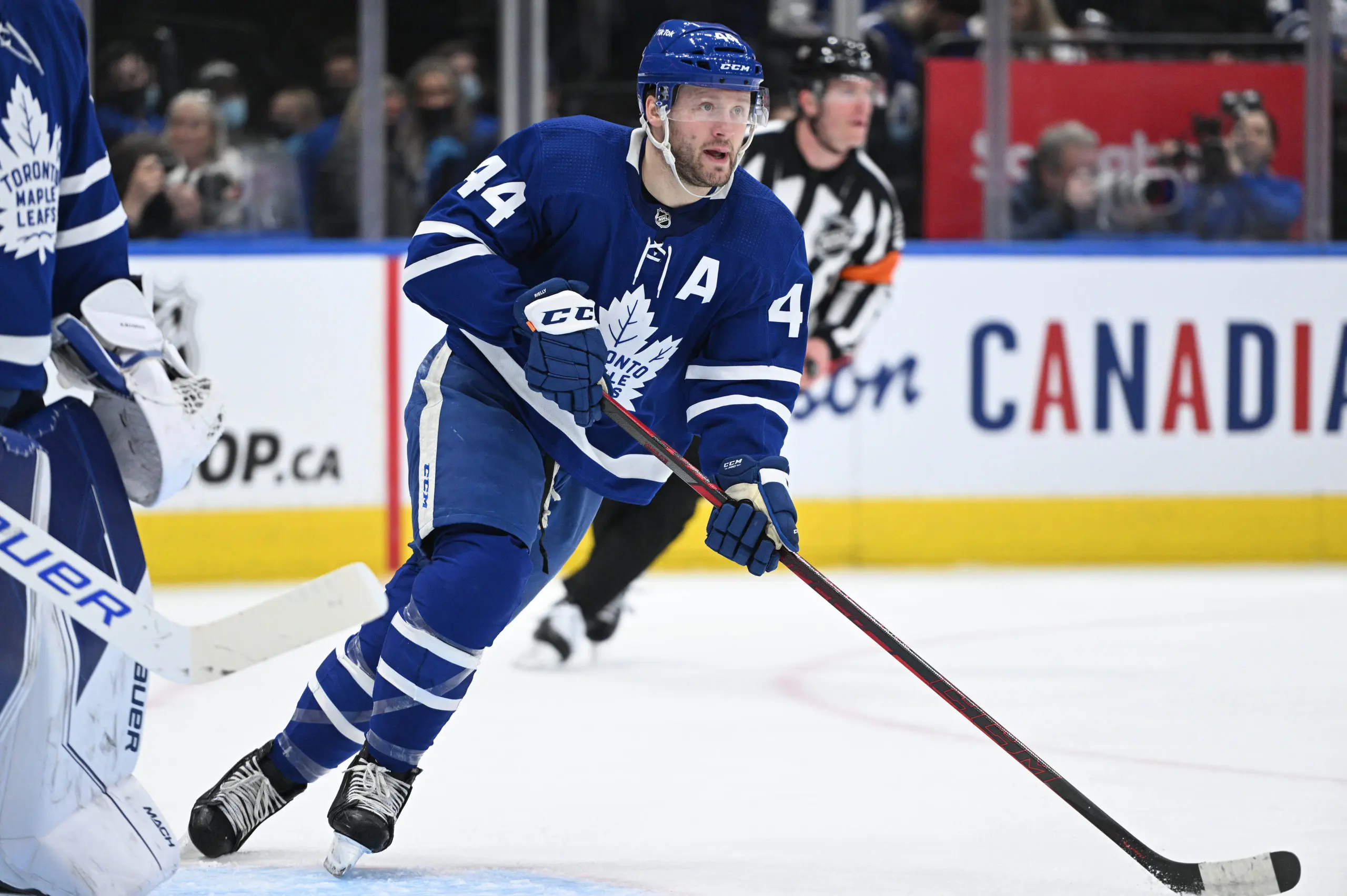 Photo credit:Dan Hamilton-USA TODAY Sports
The Leafs suffered another blow to the top of their defensive depth chart on Monday night as Morgan Rielly left the game with a knee injury, today we've got a sense that it's fairly serious.
Rielly going on the LTIR means that he will miss at least 10 games and 24 games, the earliest he would be eligible to return is after the December 15th game against the Rangers, so it will be an 11 game absence at minimum.
While Brodie will likely miss the next four games at minimum, and that will be the toughest window for the Leafs, there is hope that he could find his way back into the lineup shortly after, although not having him travel with the team likely means count on a couple more games missed on that front too.
In the short term the Leafs have recalled Victor Mete and Mac Hollowell.
Mete has four games and eight days on the Leafs roster left before he will require waivers to be demoted to the AHL again. While I'm sure the Leafs would prefer to avoid the risk of putting him on waivers, this is also why you have depth, for the instances that your 9th defenseman is needed in the lineup. I'm sure the Leafs will exhaust what they can do with Mete, and Hollowell is around as a safeguard.
While I'm sure this news will lead to a ton of discussion around defensive trades, I can't imagine Kyle Dubas making a move while he's backed into a corner like this. There might be some depth adjustments and the Leafs might give up some forward depth in favour of defensive depth, but paying a ransom for a top four caliber defenseman seems like a bad idea, unless the Leafs still look lost on the blueline after TJ Brodie's return.