Predicting what number the Leafs & Ilya Samsonov will settle at: Leafs Morning Take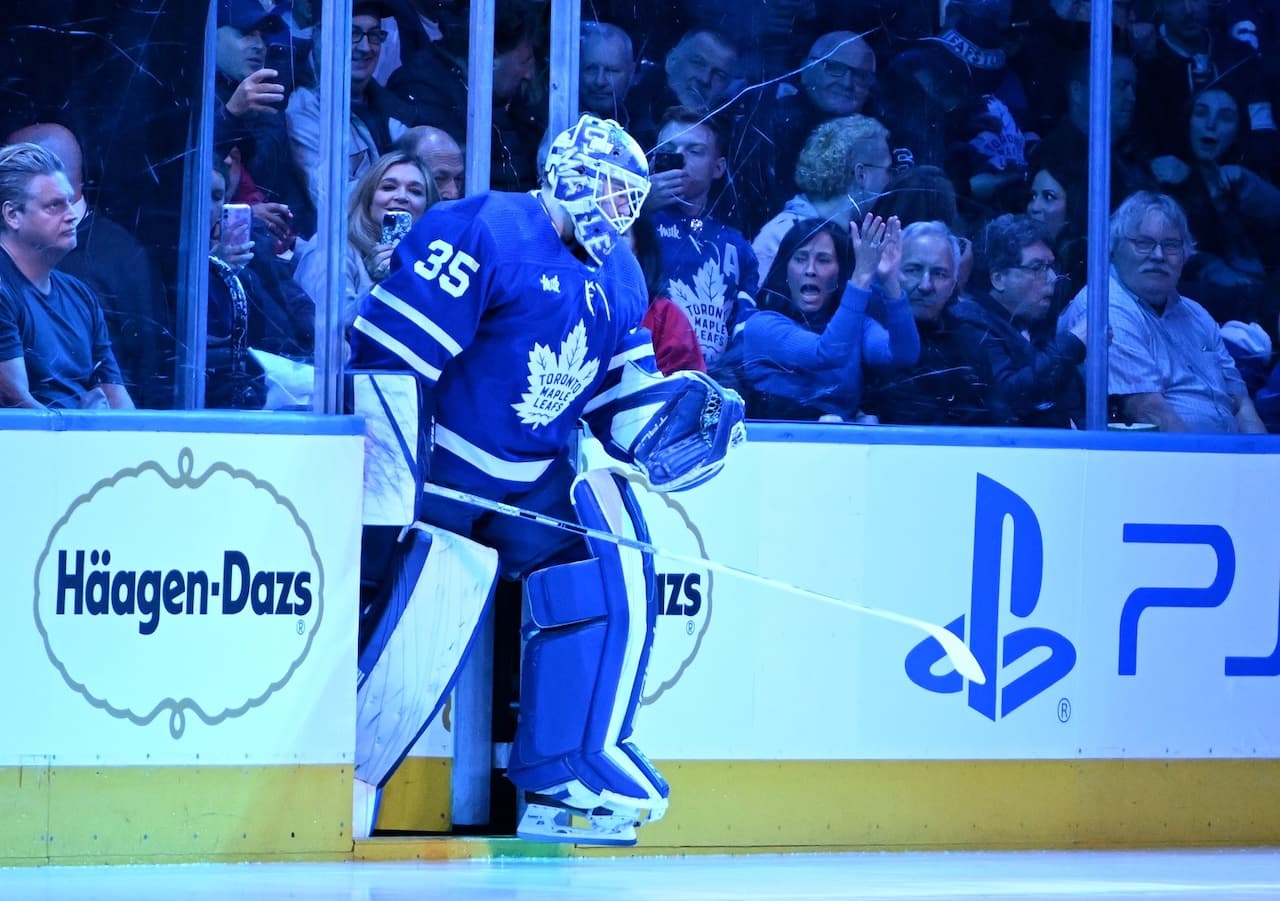 Photo credit:Dan Hamilton-USA TODAY Sports
One way or another, the Leafs and restricted free agent netminder Ilya Samsonov are getting closer to a resolution when it comes to contract negotiations.
On Wednesday, the arbitration briefs were officially submitted. Toronto filed at $2.4 million while the Samsonov camp came in at $4.9 million. Furthermore, the two sides can continue to talk and negotiate until Friday's scheduled hearing. If/when that takes place, it would be in the hands of the arbitrator.
Logical thinking would suggest that the two parties will meet somewhere in the middle, but then again, in this day and age of the NHL, you just never know. At any rate, Jay Rosehill and I got together for another quick hitter to discuss that situation and where it may be headed.
Personally, I don't mind a one-year deal, although it sounds like the Leafs are willing to go as far as three years. Samsonov had a great year, but I want him to prove it again. If he does, then all the power to him —he would be worthy of a sizable extension. And rightfully so.
Meantime, aside from the Samsonov/Joseph Woll tandem and assuming Matt Murray is on his way out, the Leafs don't have anyone else in their pipeline capable of NHL reps right now. Honestly, that's slightly concerning —at least for me. Personally, I think it's imperative to find someone who can fill that kind of role. The position has become far too volatile for the Leafs not to cover all their bases.
Of course, there's this whole salary cap thing, so once again, they'll have to lean heavily on Brandon Pridham if they want to rectify this organizational issue.
Be sure to go back and check out some of our interviews and segments from the inaugural season of the show.
Lastly, don't forget to subscribe, like, and leave us a review wherever you're checking us out.