Rating the Leafs offseason (so far)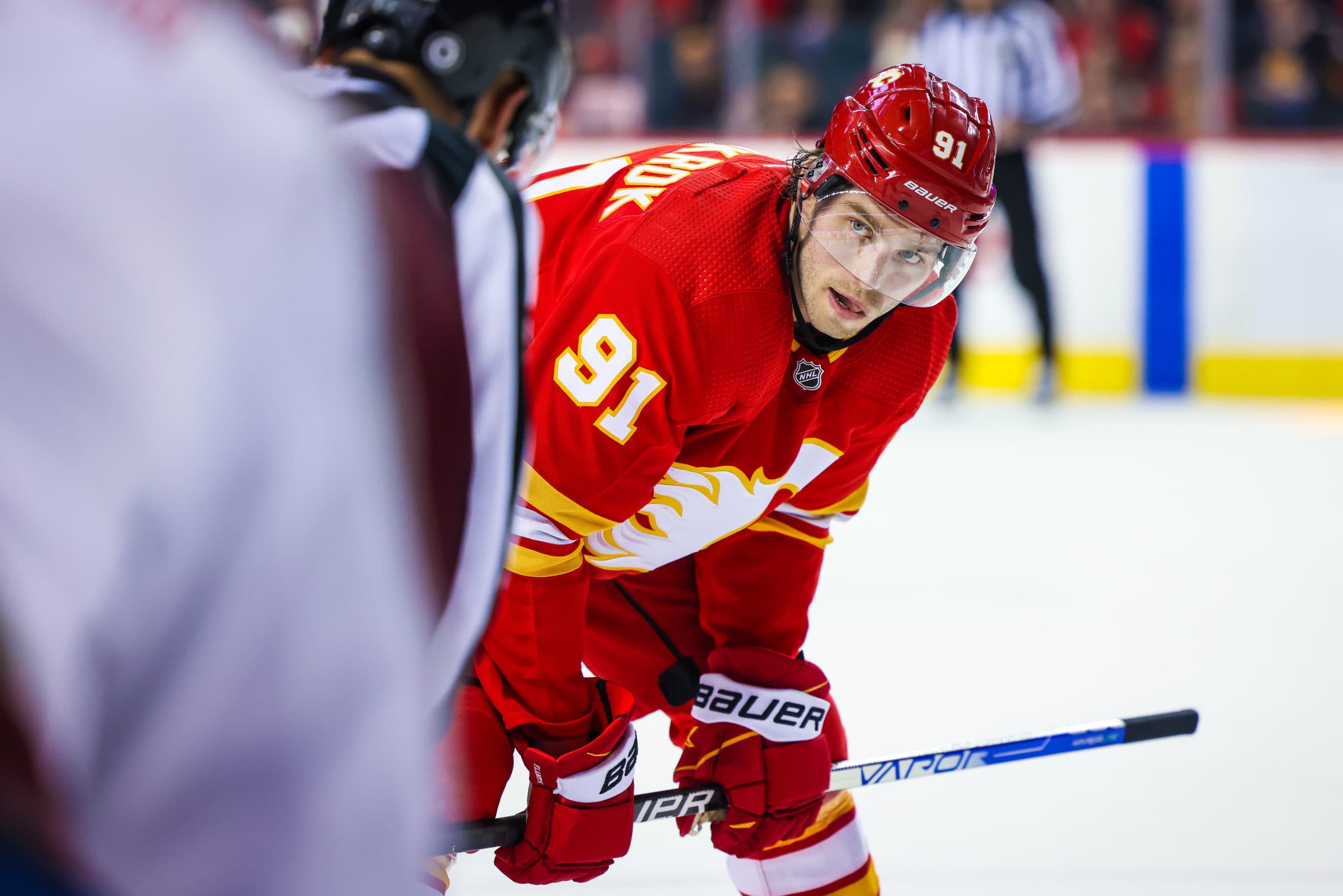 Photo credit:Sergei Belski-USA TODAY Sports
"It's not even a week into free agency, why are rating the offseason already?"
A legitimate question conjured up reader, I'm glad you asked. While it's still relatively early in the offseason, we've seen the draft go by as well as the most critical early days of free agency, it's very easy to have an opinion at this point and you've probably been subject to a lot of them on social media. The intention here is to not only identify our 1-10 rating of the Leafs offseason so far, but weigh in on how Kyle Dubas and the Leafs could improve their score with us.
So let's get started.
Mark Norman
(This was written before the Jarnkrok signing. That probably brings it to a 5.)

I think it's a 3 out of 10 thus far. Taking into account that it was unlikely the Leafs were going to bring in A-listers because of their cap situation, I don't think you could even call Nicolas Aube-Kubel, Adam Gaudette, Jordie Benn, or Victor Mete B-list options. And while, sure, they may provide some positive value, these feel like the type of moves you make in the second week of free agency, not the first two days. My excitement for these moves pales in comparison to my excitement about Nick Ritchie and Ondrej Kase last summer, even with knowing how Ritchie played out.

On the goaltending side of things, there's a huge amount of uncertainty about what Matt Murray and Ilya Samsonov can bring to the table. The Leafs are banking on both goaltenders being better than what they have shown recently, which is a sizable gamble. That being said, the Leafs finished fourth last season with the league's 29th-best goaltending so even if they can combine to be a mediocre tandem the Leafs offense will get them by.

The Leafs have lost 35 goals from their lineup in Mikheyev and Kase and haven't done much to replace the production and speed that went out the door with their departures. They could use a top-6 LW option that pops Kerfoot back down on to the third line where he belongs.

I do also think the Leafs would benefit from finding a taker for Jake Muzzin's contract, opening up space for the yet-to-be-signed Rasmus Sandin. He's too good to be fourth on our LD depth chart, plus he'll be much cheaper. The Leafs could parlay that additional cap space to address their aforementioned top 6 LW needs.
Dylan Murphy
Prior to the Jarnkrok signing this afternoon, I would have said about a 5/10, my exact line of thinking was that I was neither underwhelmed or overwhelmed, but I was certainly throughly whelmed. With the tidy bit of business that is the acquisition of Calle Jarnkrok, I think I'm closer to a 7/10 because he was a player I was speculating on earlier in the day, his versatility is a rare commodity and he can play with anyone, so I really like that signing. I like the bet on Ilya Samsonov and I'm willing to give Matt Murray a chance after hearing how much Passion per 60 he has flowing through his veins. Mete, Benn and Gaudette are all totally fine, and Aube-Kubel is a player that I was interested in from the moment I heard he went unqualified, I like his skillset. If the speculation of Kerfoot and Holl 

trade

(s) become reality, my opinion would get even more positive.
Scott Ony
For me the Leafs off season has been a 2/10 but I still believe they are a legitimate cup contender. With their current cap situation and team needs it was nearly impossible for them to have a good off season. They need an elite goaltender, there wasn't one available. They didn't have the cap space to replace Mikheyev and none of the depth signings are exciting. There really wasn't much they could do without giving up significant assets in a 

trade

 they would lose.

I think keeping Campbell would have been a smarter decision than gambling with Murray and Samsonov but the difference between the two options probably isn't much.

I like the signing of Calle Jarnkrok but that's not enough to improve my rating. If they can lock Sandin up on a team friendly deal I'll give them more credit than I am now.
Michael Mazzei
Right now, the rating sits at 6.

The Leafs knew that they were going to lose quite a bit of their roster, most notable their goaltending, and it was imperative to bring in some new faces. Adding Murray and Samsonov was the most critical part of the offseason and while both could improve on their numbers from the year prior while both players are younger and cheaper than Mrazek and Campbell, they also come with plenty of risks. You obviously would have liked to see Dubas get more for Murray, especially given what the Sabres could have surrendered to get him, but the move could be a steal should he regain his form. And Samsonov will have his RFA rights retained for next year which could work wonders if he starts to improve.

Most of the other signings are more about solidifying the depth and finding replacements for some of the players lost. Aube-Kubel brings a ton of value on the defensive end and is fresh off a Cup win, while Gaudette is fairly young, has some offensive upside, and has a lot more to give. Benn and Mete are both insurance options on the blueline with their own unique skillsets that could be beneficial for the team. And Jarnkrok is a versatile winger who can be utilized anywhere in the lineup while being a reliable option at both ends of the ice.

Having said all of that, the reason why my rating is at 6 has a lot to do with the fact that they are still not done and I imagine a significant 

trade

 is on the horizon. With the addition of Jarnkrok on Friday plus a loaded blueline, Kerfoot and one of Holl, Muzzin, or Sandin could be packaged off in a major splash to shore up the top six. Improving the Tavares line remains a top priority and since it has yet to be fixed, the score will remain down. Should that player be added, it will be bumped up to a 7.5.

The Leafs could only add so much to the lineup given their limited cap space, but it has been a decent enough start. If Murray and Samsonov can regain their form, then this offseason will be looked back on more fondly. Right now, it's too early to call.
Nick Barden
It's been an interesting free agency period for Toronto and I'm not sure what rating I can give them. Maybe a 5/10, just because I'm not sold on what they're doing yet.

Their first signing of the day on Wednesday was Ilya Samsonov, which I actually like. Of all the things I'm most confident in working out this season, it's Toronto's goaltending. The forward depth additions in the first two days weren't that enticing, in my opinion. I do like Nicolas Aube-Kubel, but wondering if Adam Gaudette would be the last forward player signed was alarming.

That was, until the Maple Leafs signed Calle Jarnkrok. In my opinion, this was the best signing they've made so far. A cheaper deal for a player who could be of importance to Toronto. He's a really good add.

Their defence, is well, their defence. It hasn't changed except for their depth additions of Victor Mete and Jordie Benn. I don't mind those players coming in because they won't play much. Maybe they don't play at all if they're placed on waivers. It's going to be interesting now, after the signing of Jarnkrok, because Toronto has less than $1M in cap space. Without signing Rasmus Sandin or Pierre Engvall. I believe there's going to be a 

trade

 coming soon.
Jon Steitzer
Everyone else started with their ranking, but I'm not fully sure when I land yet, so I'm going to make you all work through this with me. The draft didn't yield a standout/surefire star prospect that we can latch onto, but from the first pick to last the Leafs made solid selections that we can be excited about. Next came the Matt Murray trade, a goaltender that produced an injury prone but a talent upgrade over Jack Campbell, that came in a too high a cap hit. The Leafs addition of Samsonov not only gave the Leafs another viable option in net, but included a bit of a youthful element, and that isn't something that can be forgotten in this shuffle. Aube-Kubel and Benn were depth additions that hit the mark for 4th line, and 6th or 7th D. Mete and Gaudette are potential projects/suitable bubble players, but overall all of these moves are underwhelming. Calle Jarnkrok is a promising addition as well, but it seems inevitable that we quibble over term here, ignoring that he is a versatile option for the 3rd line. Oh, and I forgot about Malgin. I guess he fits with Mete and Gaudette type moves.
The biggest pieces that stick out to me are the fact that Sandin and Engvall remain unsigned, and how it will likely require a trade of Justin Holl to arrive at salary cap compliance. After that, it pretty much leaves Toronto in a status quo, run it back state. If that's what Kyle Dubas is looking to accomplish, then he's done a capable job of getting the Leafs there and respectfully I give him a score of 6 out of 10 for doing it, largely on the strength of my curiosity about the goaltending tandem.
If the Leafs are going to improve their ranking in my eyes, they need to make a splash. It could be jettisoning cap space (either Kerfoot and/or Muzzin) so that someone like Niederreiter can be brought in. It could be using players like Sandin and/or Robertson to acquire a young top six forward option, I guess really the priority that remains for me is finding a way to add to the Leafs top six not necessarily in a manner that they bring in a better player than Kerfoot, but one that is a better fit for the Tavares line.
Our scores are decidedly average, or barely passing for the Leafs at this point, but what about your scores? Tell us in the comment section below.