Reacting to the Toronto Maple Leafs' projected Game 1 lineup: Leafs Morning Take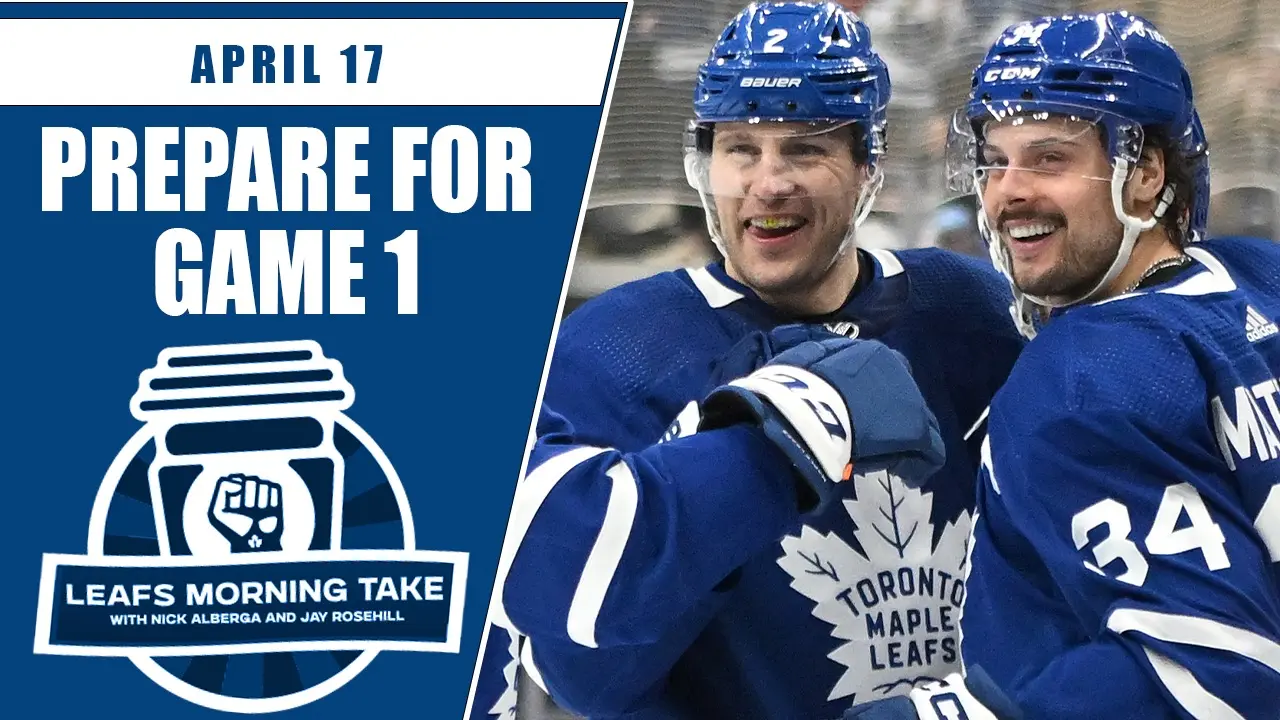 T-minus one sleep until it all begins again.
On Tuesday night at Scotiabank Arena, the Leafs will host the Lightning for Game 1 of their highly anticipated rematch. Having said that, the Stanley Cup Playoffs do kick off tonight with four games. They're here, baby! And that's where the conversation started on the
Monday edition of Leafs Morning Take
.
LEAFS FANS, IS THIS FINALLY THE YEAR?
Meantime, we reacted and dissected the practice lines from Sunday and the ripple effects they could have across the roster. Long story short, it's a long series; lots can and likely will happen, so there's no need to overreact to every little thing.
After that, powered by our friends over at
Skip
, we talked some Ryan O'Reilly. For me, he could be the straw the stirs the entire drink for the Maple Leafs this spring. I'm pumped to see him to go to work.
Lastly, we finished off the show with the
Betano Wrap Up
. We're looking at Game 1 between the Canes and Islanders tonight in Raleigh.
Join us on Tuesday at 11 AM ET as we preview Game 1 between the Leafs and Bolts. Also, 2003 Conn Smythe Trophy winner and former Leaf J-S Giguere will drop by for his thoughts on the series!