Robertson back in, Kerfoot demoted, Hollowell debuts: Leafs practice notes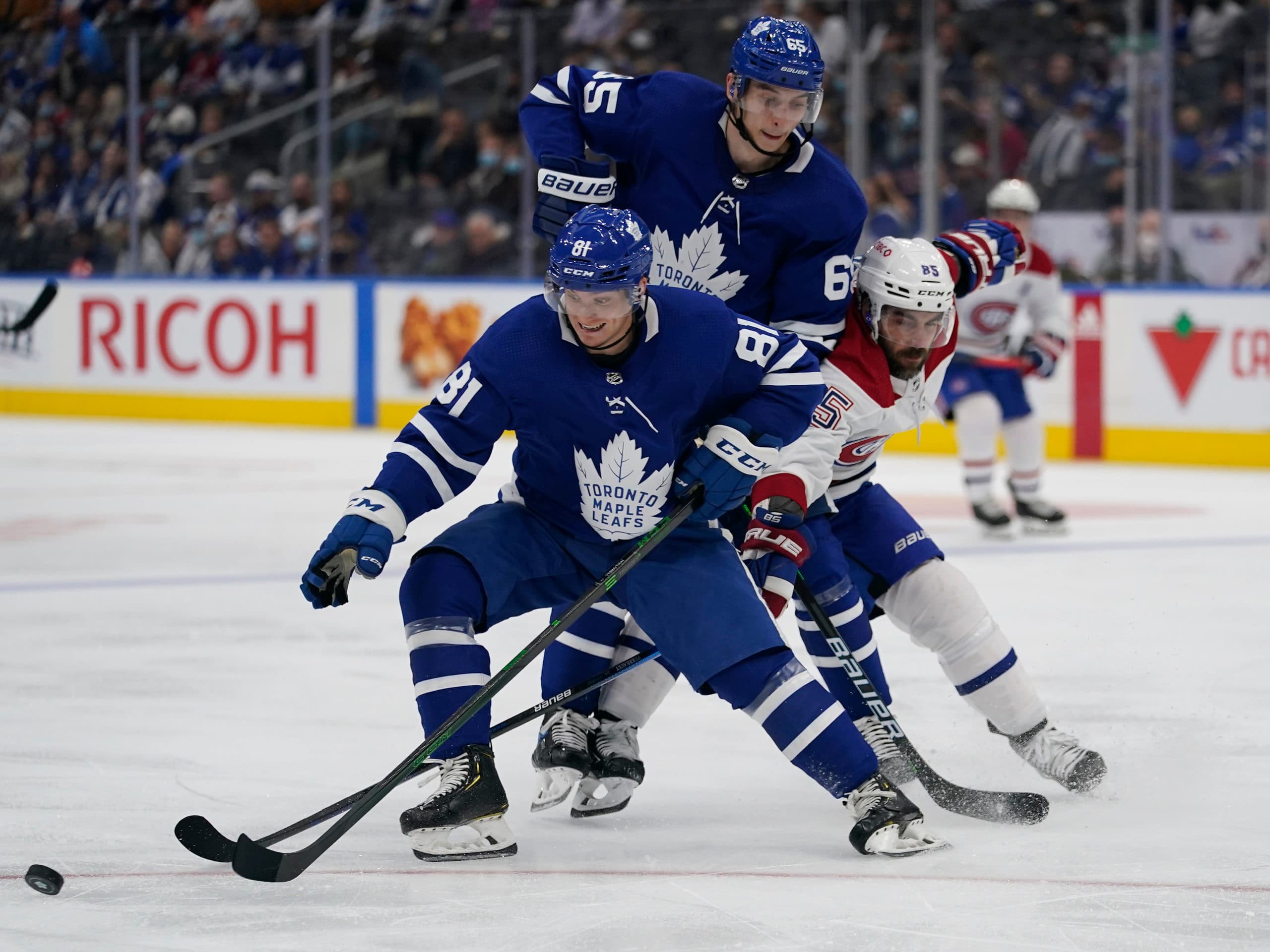 Photo credit:John E. Sokolowski-USA TODAY Sports
If there is a silver lining to the Leafs losing their top defenseman it's that it makes the lineup card a lot more interesting. The Leafs practice today didn't disappoint and there are some changes worth talking about…
So Robertson coming in is great. And that he has the opportunity to come in next to Tavares is putting him back in a spot where he can have some success. My thoughts on his addition are that we'll still see Alex Kerfoot take some shifts on the Tavares line, but there needs to be an effort to find Robertson at least 12 minutes of icetime a night to make it worth his while to stay with the Leafs. There isn't any reason why Robertson shouldn't also be on the powerplay, and it would be nice to see him as a staple of offensive zone draws.
As for Malgin coming out, well… someone had to and Malgin isn't above having an assigned night or two off. The effectiveness of the Holmberg line over the past couple of days definitely helped not only Pontus stay in the lineup, but the elevated play of Pierre Engvall warrants keeping him in the lineup as well.
Bunting — Matthews — Nylander
Robertson — Tavares — Marner
Kerfoot — Holmberg — Jarnkrok
Aston-Reese — Kampf — Engvall
Engvall does make the change to the Kampf line, and I'm not sure which of these bottom two lines to identify as the third or fourth line, but Kerfoot breaking up the success of the Swedish unit is a choice I'm not sure I would have made, but is an easy fix back in game if it goes sideways.
Keeping Sandin and Liljegren together is perhaps the best decision made here, as much as it may pain us to see the Giordano-Holl top pairing. The bottom pairing is pretty much what you get by default if the intention was to go strictly lefty/righty, and while I think we'll see a lot more of Mete in the coming days, giving Hollowell his first NHL game makes for a nice moment.
I'm also curious if we see Sheldon Keefe look for opportunities to use Mitch Marner as a defenseman more regularly to cover off the offense lost by Rielly's departure.
Sandin has been given first power play unit duties and it will be interesting to see if that is a confidence boost for him.
Given that Sandin has struggled defensively and is taking on some additional responsibilities with the PP unit, the decision to put Giordano with Matthews and Nylander makes some sense, although that is a lot of skating for a 39 year old who will likely be playing more than 22 minutes in regulation for the coming games. It will be interesting to see if Mete factors into the 3 on 3 scenarios on games he's in the lineup as the offensive aspect of 3 on 3 will be a strength for him.
Brodie still won't be joining the team on the road, but he was on the ice and I guess that's about as optimistic as we are allowed to be right now. Samsonov was also working with coaches and will join the team, but not play.
The Leafs face the Devils in New Jersey tomorrow night. New Jersey has a shot at their franchise record 14th consecutive win.