Rumours: Dumping Mrazek, Mikheyev's next contract, a new old guy, and why the Leafs next goaltender should come via trade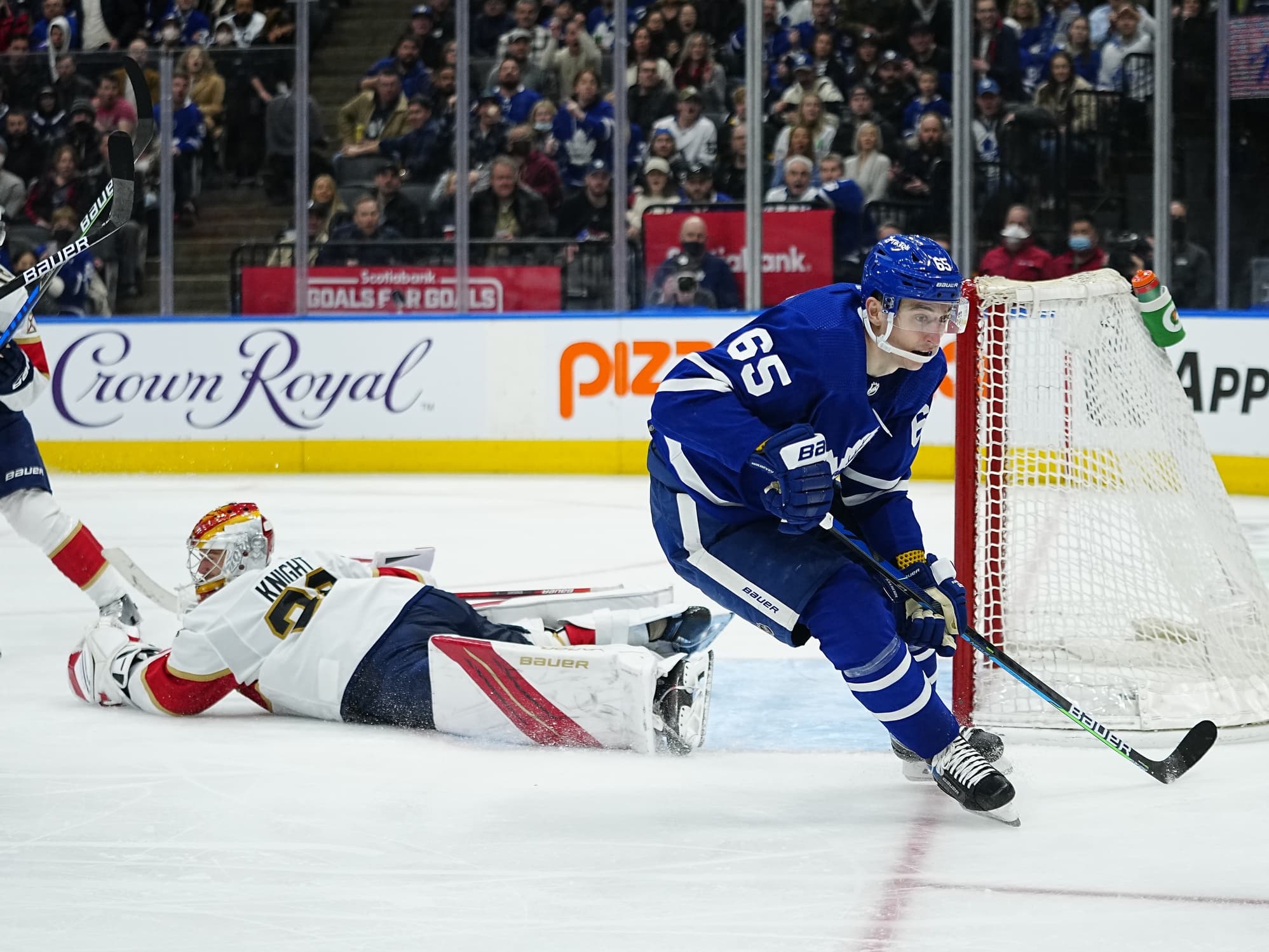 Photo credit:John E. Sokolowski-USA TODAY Sports
It's another week of Leafs rumours, and things are starting to ramp up, at least when it comes to interesting speculation. The Leafs organization has notoriously been silent about what they are trying to do, but that isn't going to stop us or others from talking about the team, and as such, we'll deal with what has been put out there.
Mrazek to Chicago?
All of this seems ridiculous for a few reasons. First of all the Leafs buyout isn't so terrible that they couldn't just suck up that unfortunate situation and hold onto draft picks that will eventually turn into players that will alleviate the cap struggles they constantly put themselves in.
There is also the fact with some salary retention the Leafs could move Mrazek with relative ease and not take on the additional burden of two years of buyout cap hits.
Based on the Leafs not being backed completely into a corner (yet) it seems reasonable that Toronto caps what they'd be willing to pay to make Mrazek go away at either a B prospect OR the 2024 2nd round pick.
There is also the possibility the Leafs go another year with Mrazek hoping that this year was an unfortunate blip for him, although his unconventional goaltending style might not be the best fit for the Leafs.
Mikheyev at $3.5M?
Milstein says the Leafs are a "world-class organization'' who have treated Mikheyev very well, so they're open to having the conversation about potentially re-signing.

Of course, things are always tight under the cap for the Leafs, and after putting up a career-high 21 goals in just 53 games this past season, Mikheyev has clearly earned a raise on the $1.645 million he earned this year. At the very least, he's probably looking at $3.5 million a year on the open market, and I just don't think the Leafs can do that given their cap situation.
I'm assuming LeBrun's estimate of $3.5M is somewhat informed by the fact he had a recent discussion with Milstein, and that's a far more friendly number than the six year, $5M AAV projection from
Evolving Hockey
. That number likely still sees Mikheyev winding up somewhere other than Toronto, and paying Mikheyev based on a shooting percentage heater doesn't make a ton of sense.
Mikheyev has a ton of speed, and he certainly fits with what the Leafs were trying to do on the penalty kill this year, but penalty killers can be built, and speed begins to fade. It would have to be one hell of a team friendly deal to make Mikheyev work.
Free Agent goaltenders are expensive or underwhelming
Goaltenders like Kuemper, Fleury, and Husso likely represent the top tier, but cost is going to be at or higher than what it would cost to bring Campbell back and there wouldn't be much of an upgrade outside of possibly Kuemper. Fleury might catch lightning in a bottle again, but he might also play like a 38 year old. Husso's results could be more of a product of how St. Louis plays in front of him, and there isn't a guarantee the 27 year old is going to sustain his success once teams start looking at more video on him. There's a lot of risks.
There's also a lot of "no thanks" on Johnston's list, as there isn't much benefit in considering Mikko Koskinen, Harri Sateri, or Martin Jones.
Braden Holtby, Eric Comrie, and Scott Wedgewood all seem like better options to replace Petr Mrazek than Jack Campbell. I'd give serious consideration to all three in that capacity.
That leaves Alexandar Georgiev, who doesn't really have the results to match the hype that once existed around him. The fact that Georgiev put up significantly lower numbers than his Vezina calibre teammate might not raise red flags, but at least should raise concerns that Georgiev can be a top tier NHL goaltender. If the Leafs want to go bargain hunting in net, Georgiev is an interesting option, but he's a huge question mark.
Basically, if the Leafs want to feel good about their goaltending, it's going to require a trade.
Stastny and/or Gagner coming to Toronto?
On Leafs Lunch on Wednesday the question was asked of Pierre LeBrun about whether or not the Leafs could be a landing spot for Paul Stastny. LeBrun responded by saying that Stastny is very much at a point in his career where he wants a shot at the cup and isn't concerned about breaking the bank in free agency. LeBrun mentioned that the Leafs could be one of 7 or 8 teams that would be in consideration.
Following that, LeBrun mentioned Sam Gagner as a possible option for the Leafs. He said that it had been mentioned to him earlier this week and there could be a fit.
Stastny certainly wouldn't be my first choice for the Leafs to pursue for the top six. He'd potentially be a slow 2C option on a line that already has a slow linemate in John Tavares. He might be the best option available at the time or the one that is affordable, but I've got to say, if you are looking at Stastny, you're probably better off just keeping Kerfoot.
Now Gagner on the other hand is a pretty low risk, low cost endeavor. He pretty much steps into Jason Spezza's old role, but the biggest question is probably if there is a need for that. He's a fourth line wing, who can move to center, and can play on the second power play unit, but is that truly where the Leafs priorities lie?
There might be some interest, but it doesn't seem like something Toronto needs to jump at.
POINTSBET IS LIVE IN ONTARIO!
PointsBet Canada has officially launched in Ontario! Get a $25 free bet just for signing up right here!