Don't count on the Maple Leafs drafting in the first round this year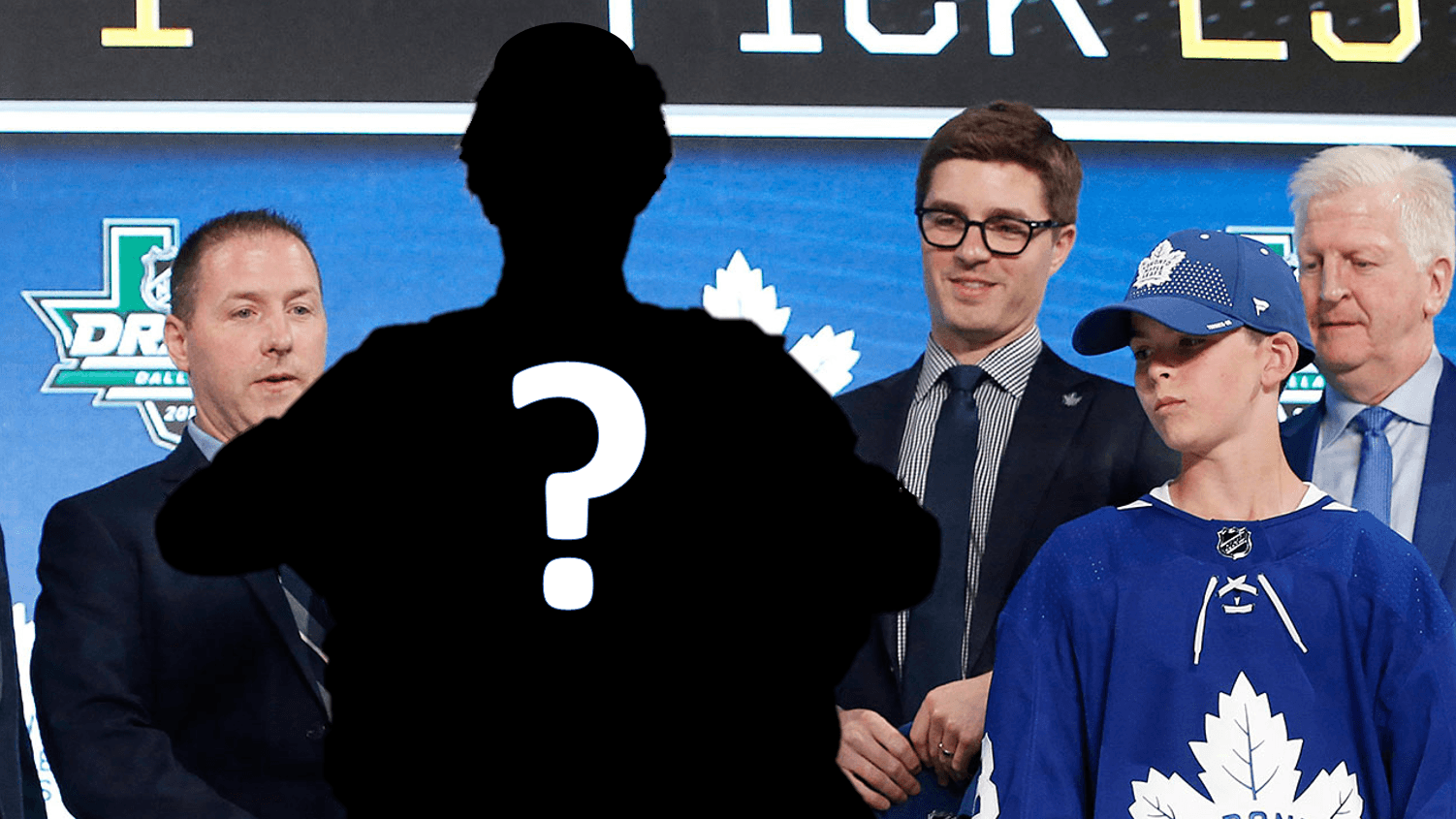 So how does that sit with you? This is absolutely a competitive window that the Leafs and they should be seeing what can be done to put them over the top. Dealing a pick means not only maintaining the current roster and adding to its depth but also maintaining the current prospects they have in the system who would be ready to contribute sooner than what the Leafs might get with a draftee likely to be in taken in the latter part of the 1st round.
In 2020, Dom Luszczyszyn of The Athletic
equated each draft spot to a Game Score Value Added based on the first seven seasons of players taken in that draft slot. The range that the Leafs would be drafting in would carry a value of somewhere between 3-4 GSVA. Now if you divide that GSVA by the seven seasons, you're looking at a player with a seasonal average of GSVA of 0.4-0.6. Certainly an oversimplification there, but that wouldn't be unlike getting seven seasons of Justin Holl. The winning the lottery element of the draft certainly has an appeal, and you go into the draft to swing for the fences and have faith in your scouting/analytics programs in identifying talent, but even with a good pick like Timothy Liljegren looks to result in four years of almost no results at the NHL level, one year of bottom-pairing duty, and still some uncertainty about the future.
When you look at the Leafs' situation where they might potentially have Jake Muzzin out for an extended period of time, which both hurts their lineup, but increases their ability to spend, pursuing a top tier player with this asset might be more accessible, as it no longer carries the expectation that teams will need to retain salary for the Leafs to get it done.
Of course, there's another side to that argument, and that is the Leafs have already skipped the first round twice within the past five years of the draft. Interestingly enough those skipped years produced Nick Robertson and Matthew Knies who look to potentially have 1st round upside, but the decisions do limit the talent pool. And from Kyle Dubas' own vision, he doesn't want a team that will be good for one year, he wants one that will be consistently good. Not selecting players in the first round certainly limits that, as having high upside players in the lineup on entry-level contracts seems like an ideal balance to a top-heavy salary cap situation.
The Leafs have great scouts and great development people and have helped the Leafs maintain a very respectable prospect pool while hemorrhaging draft picks, but working with players with an initially higher upside seems like something they should be interested in continuing. While for a lot of fans it remains a difficult concept to acknowledge that the Leafs should be "going for it" it's probably equally important to recall the number of times the Leafs have scorched the earth in favour of short-term gains. The Tyler Seguin/Dougie Hamilton picks are certainly an extreme example, and so is the Leafs being poorly situated for draft picks and prospects by not selecting in the first round in 2003 or 2004 heading into a lockout that put an emphasis on cheap young talent, but there needs to be an acknowledgment that even with our appreciation for Matthew Knies, we'd probably be happier with Matthew Knies and a 2021 1st round pick rather than Knies and a handful of games from Nick Foligno.
This finally brings me to my point. I hate rental players. Rentals for a 1st round pick seems like a kiss of death. The Foligno trade cut deep. It was a worse version of Plekanec for a second, and while dismissing the notion of rentals completely isn't right either, it feels like the Leafs should at least take a more cautious approach, and try to avoid the idea of giving up a first round pick in the process.
Of course if Toronto is trading a first, the idea approach is to chase term, even if it means the Leafs have to add a bit more to that deal. Looking at the TSN list, the names that stick out are Chychrun, Hagel, and Garland. That seems like the happy medium here. If the Leafs are going to give up something of value it seems like they need to start doing better than a couple of weeks of a middle six winger or to dump a contract. With the Leafs now having $5.6M of LTIR cap relief burning a hole in their pockets, it will be interesting to see what Kyle Dubas does.
As for the lack of a first round pick, comfort can be taken in the fact that if Kyle Dubas wants one, he can recover one. As much as the idea of trading a first to have the Hurricanes take away Marleau's contract hurt Leafs fans, Dubas recovered the pick for the price of Kasperi Kapanen. And with the Leafs likely looking to shed salary again this summer, there is the potential that being outside the first round is a temporary problem.