The Leafs looking for a defenseman, a forward, or both, or neither. Welcome to silly season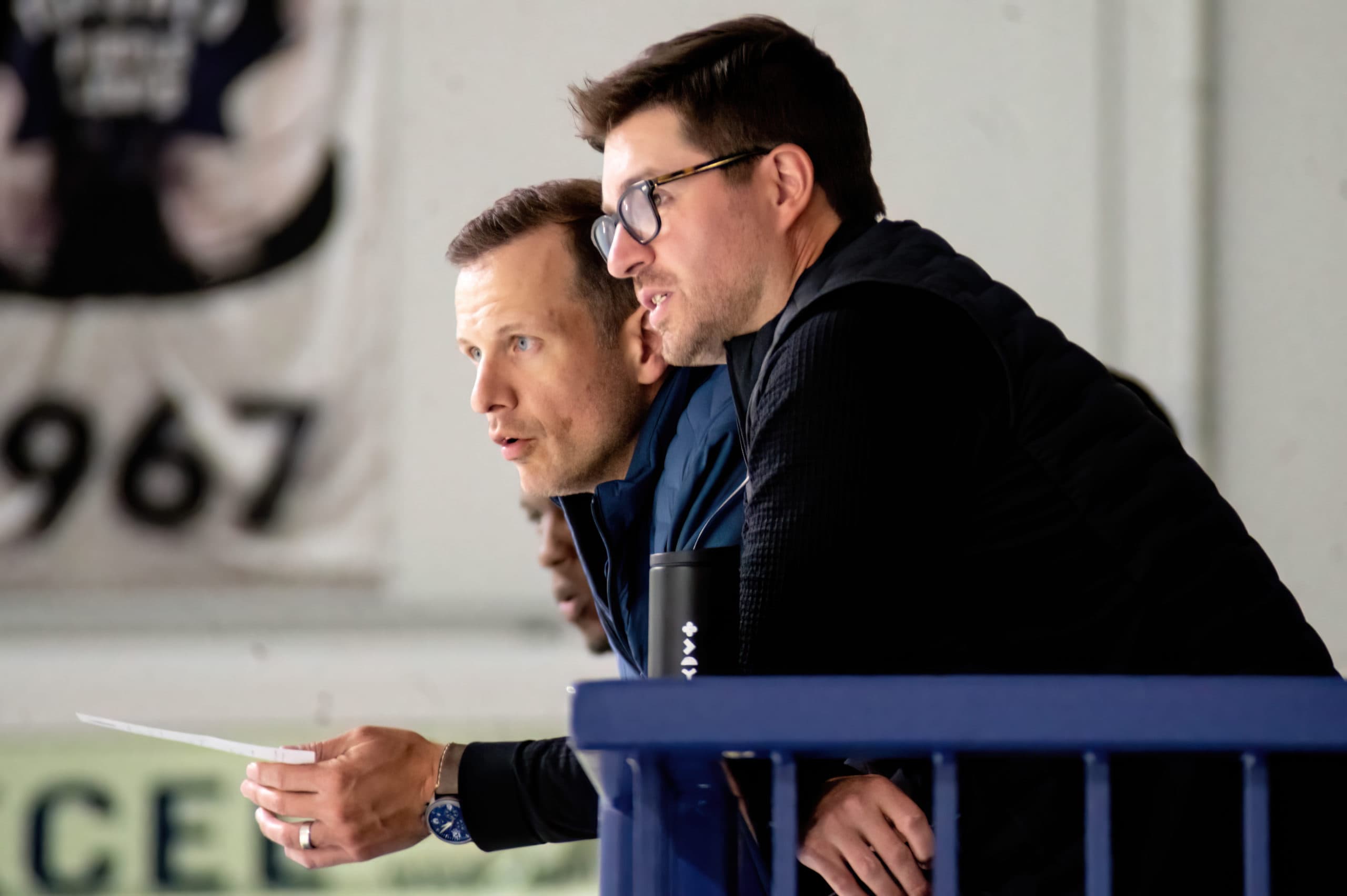 Photo credit:Steven Ellis/The Leafs Nation
It seems fitting that 2023 started off with the Leafs being the focal point of the 32 Thoughts intermission segment on New Year's Day. 2023 needs to be the year for the Leafs and while it is not necessarily a now or never season for the Leafs, it's definitely a "why not now?" season for the organization and might in fact be a now or never season for Kyle Dubas.
Kyle Dubas has spent the better part of the last three years reaffirming his belief in the post Mike Babcock Leafs, and while there has been plenty of tinkering along the way, the core of the Leafs is very much intact and for all will they/won't they about the Leafs, Toronto might ultimately do very little. That of course won't stop us or others from talking about what the Leafs could do leading up to the deadline nonstop for the next two months.
So that brings us back to Elliotte Friedman's comments. (
Clip can be found here.
) Friedman noted that to start the season the conventional wisdom was that the Leafs would be shopping for a defenseman. The injury to Jake Muzzin certainly made that look like a strong possibility and still does. The Leafs haven't replaced him or preferably replaced who Jake Muzzin was two years ago. Instead they've managed to get by on Rasmus Sandin and Timothy Liljegren avoiding sophomore slumps, Mark Giordano proving that he is ageless, Justin Holl finding his place in the lineup, and having both Jordie Benn and Conor Timmins work out better than anyone likely expected. The need to actually replace Muzzin is both reduced and complicated by the fact that with Toronto already having eight NHL defensemen on their roster, none of who would clear waivers to reach the Marlies, there really isn't a possibility to bring a defenseman in without sending one out. You can't rule out an upgrade, but adding depth isn't in the cards here. Muzzin might actually be the best path to depth.
So it's little surprise that if there is no sense of urgency around another defenseman, the new target is likely to be a forward. (I guess they could target a goaltender, but that seems somewhat unnecessary.) Elliotte raises the point that it likely now a couple of moves he sees the Leafs making rather that one significant defensive add, but the fact that Friedman specifically mentions a scoring forward, that points to Toronto not making a cheap acquisition there either.
Now if the Leafs defense and goaltending have been getting it done enough that there is no sense of urgency, it's a pretty safe assumption that Toronto can also be pretty darn happy with their forward group as well. There's been a resurgence in John Tavares, Mitch Marner, and William Nylander are again pushing for career years, and Auston Matthews, while not looking likely to repeat as the Hart Trophy winner is a player who is demonstrating a rounded out game. Bunting, Kampf, Engvall, and Kerfoot are all solid options still, Jarnkrok is finding his place, and players like Aston-Reese, Holmberg, Anderson, and even Dryden Hunt have all looked solid in their bottom six roles. Others like Steeves, Gaudette and Clifford look like they can push for their time in that role as well. That's before factoring in the return of Nick Robertson, adding Matthew Knies after the NCAA season, and wanting to insert Wayne Simmonds from time to time for additional pugnacity. Much like the defensive situation, the Leafs forward situation is going to be more about upgrading than increasing depth.
It was also interesting to hear Elliotte Friedman put a couple of caveats on the Leafs abilities to make moves. Both in the fact that they don't have the cap space (meaning we could see the return of Jake Muzzin and there might be some reluctance to move on from others like Kerfoot, Holl, or Engvall to upgrade), and that the Leafs might not want to give up the prospects or picks required to make moves. Arguably they shouldn't have to put a first round pick out there or one of their top prospects. Toronto can upgrade without going super premium. That's not to say they don't go that route, but a 20 goal scorer or 4th defenseman shouldn't break the bank, especially as the deadline approaches and things shift from a seller to a buyers market.