The Leafs need to start limiting Ilya Samsonov's time with the media: Leafs Morning Take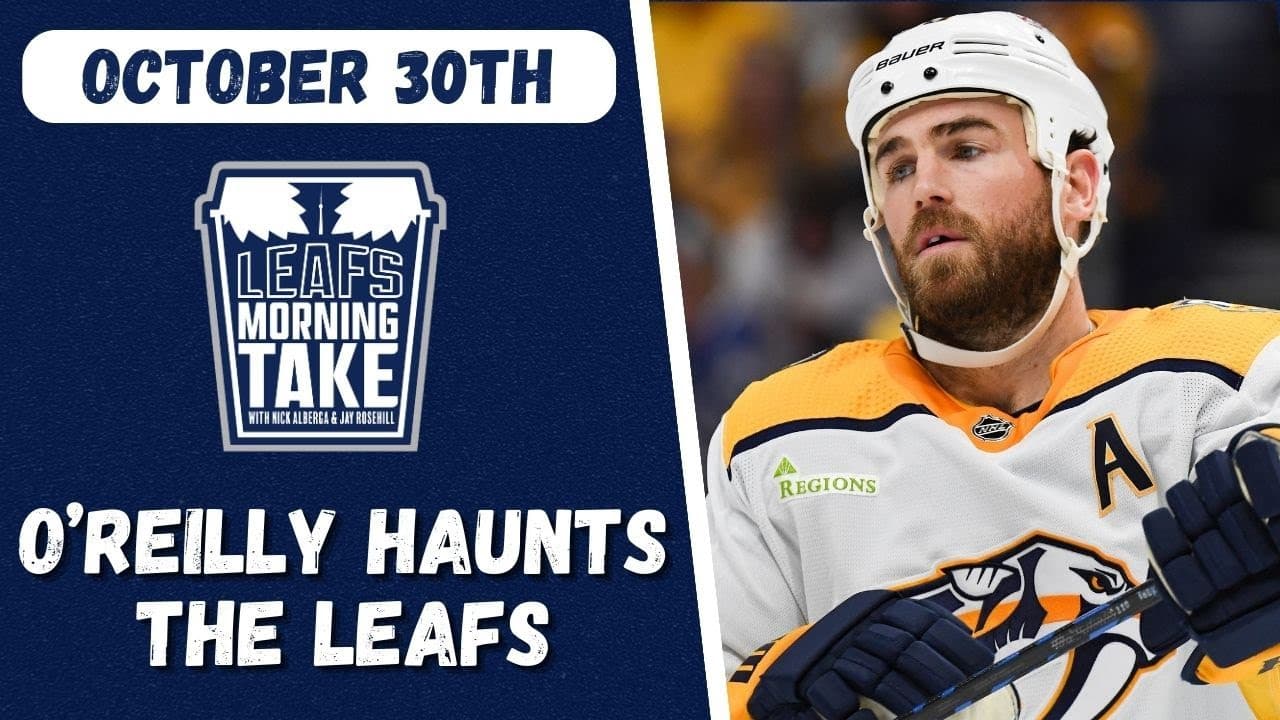 And so, the Leafs have returned home after a successful 3-1-1 road trip that wrapped up with a 3-2 OT loss in Nashville on Saturday night.
Alongside guest co-host Carter Hutton, the
Monday edition of Leafs Morning Take
started on a somber note as we discussed Adam Johnson's tragic passing in England over the weekend. Such a sad story. It really puts life into perspective. Our condolences to his friends, family, and loves ones during this horrific time.
Presented by DoorDash, The Appetizer not only focused on Saturday's contest in Nashville but the five-game road trip as a whole. In the grand scheme of things, I think it's likely Sheldon Keefe and company were pleased to come home with 7 of a possible 10 points. Also, you just knew Ryan O'Reilly was going to have a night. There's nothing quite as sweet as exacting revenge on your former mates —any player would tell you that.
Meantime, I also had Hutts share his thoughts on Toronto's crease through the first month of the season. Unsurprisingly, he's really feeling Joseph Woll. And rightfully so. On top of that, he definitely did not hold back in his opinion of Ilya Samsonov's game early on. That said, he's confident Sammy can find his game again. Rest assured, the Leafs will need both guys going if they plan on doing something substantial this season.
Lastly, we wrapped by dissecting Toronto's three game week. They're home to Los Angeles on Tuesday before venturing to Boston for a Thursday night tilt. Additionally, they'll host the Buffalo Sabres on Hockey Night in Canada on Saturday night.
Jay Rosehill will be back in the mix for the Tuesday edition of Leafs Morning Take. Join us at 11 AM ET as we preview Leafs/Kings from Scotiabank Arena.