Things should pick up for the NHL and the Leafs this week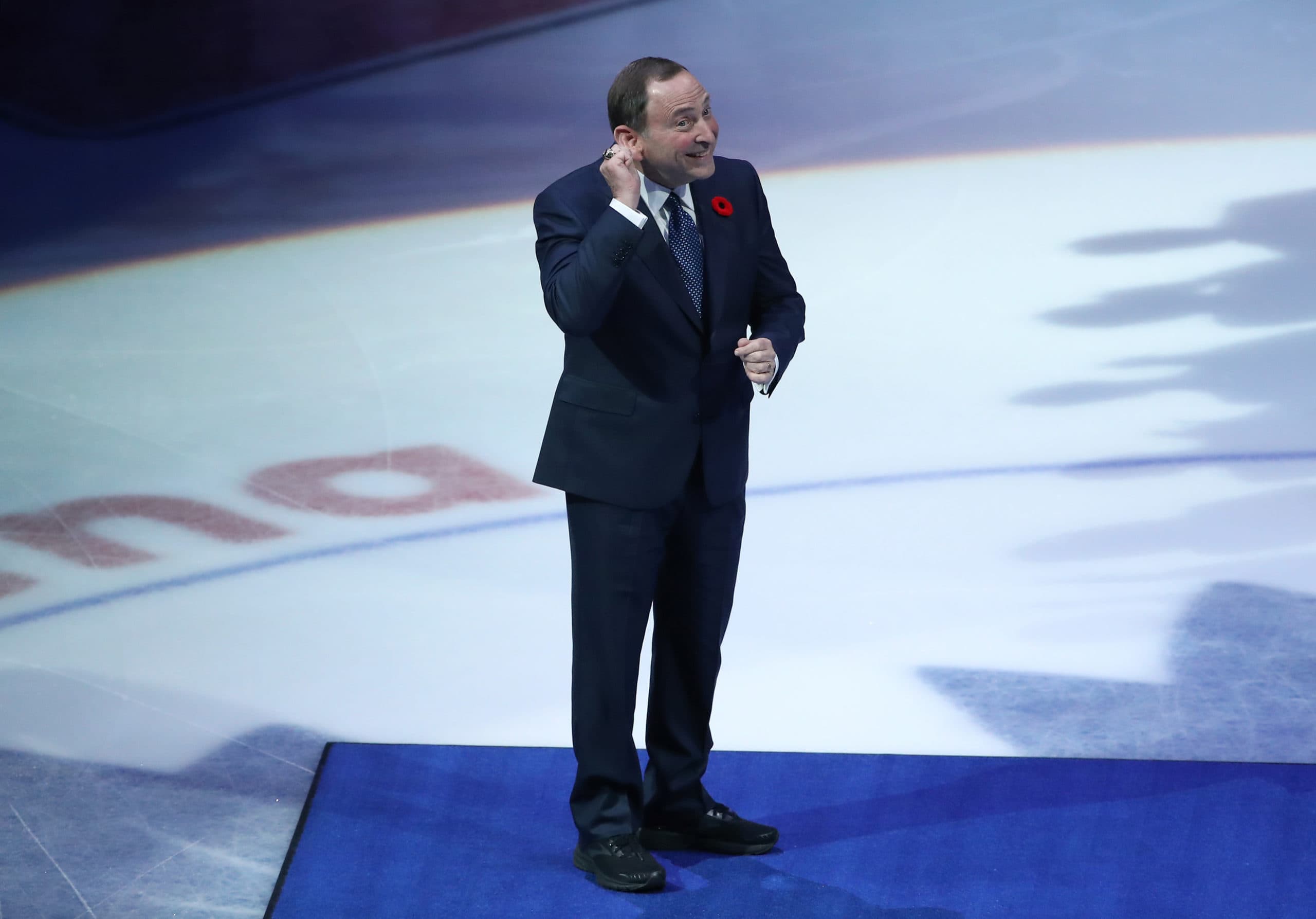 Photo credit:Tom Szczerbowski-USA TODAY Sports
With the exception of the coaching carousel, there hasn't been a lot of news out the NHL throughout June. That's probably the way the NHL likes it, but for those of us ready to embrace the full force of the offseason, a little news here and there would have been nice.
All of that seems set to change this week as there are actually noteworthy events on the horizon this week that are bound to produce at the very least league news, but hopefully some Leafs news as well.
June 26th: Game Six
If the Colorado Avalanche close things out tonight that expedites the opening of the buyout window by two days. As it sits right now buyouts can happen on July 1st, but an earlier end to the season moves that up. It also does away with the NHL's strong suggestion to the rest of the league to avoid major news during the playoffs. Presumably, the Leafs are a big part of that strong suggestion as anything that happens in Toronto can overshadow the rest of the hockey world.
June 27th: HHOF induction announcements
This is at least something to sit around and debate, and former Leaf Alex Mogilny is still patiently waiting to punch his ticket. It doesn't seem particularly likely this year with the Sedins, and Luongo leading the way, but maybe he can show the Hall his Canucks alumni ID card and they can make it a theme year. While we're at it, it seems that Curtis Joseph seems like someone who should get some consideration at some point.
June 28th: Game Seven?
No matter what the Finals are done by Tuesday and we can officially be in the NHL offseason. In the event we don't get a game seven this would likely be the first day that we'd see players on waivers for the purpose of being bought out.
June 29th: Memorial Cup Final
From a Leafs perspective, this is a chance to see if William Villeneuve will be lifting the Cup. He's had a strong season in Saint John and while he's still a project for the player development team, there's a reason to be excited about him and watching a Leaf win something.
June 30th: Nothing
This probably means it will be the day stuff actually happens. One of those things is if a team has a signing bonus they don't want to pay out because they are a tad cash poor, they might consider trading that player to a richer team like the Leafs.
July 1st: Signing bonuses are paid and the buyout period opens
Happy Canada Day! This is a big one as it means that Kerfoot is only owed $750k for the last year of his contract and Jake Muzzin will only have $2M of salary owed to him this season. Leafs players are about to become very tradable at this point. The only other Leafs players with signing bonuses are the big four forwards and Morgan Rielly.
As for buyouts, I guess there is a bit of a Petr Mrazek watch going on and there is the possibility the Leafs could trade for someone like Philippe Myers who could actually give them a cap credit if bought out in the first year of his deal. For the most part, this will be about watching other teams expand the trade market.
July 2nd: Club Elected Salary Arbitration Deadline
Normally it's the players that elect for arbitration, but the Leafs might choose to do this with Pierre Engvall in order to prevent an offer sheet (like that would happen.) Also having an arbitration opens up the possibility of a later buyout period as well which could be handy if the Leafs aren't able to find a trade for Mrazek or they want to wait on something like that Myers-type situation. Ondrej Kase, Kristians Rubins, and Joseph Duszak are also arbitration eligible.
The following week brings the NHL draft, which certainly means things will be ramping up. It could also bring the schedule release, although no date has been confirmed for that, just the vague offering of it coming in early July. Nevertheless, the waiting period for NHL news seems to be over and we will soon be treated to an intense 3 or 4 weeks before a slower August. At least this year we'll have the World Juniors to help pass the time.
PointsBet is live in Ontario. 
Get started here
.