Turkey time: 5 things Leafs fans should be thankful for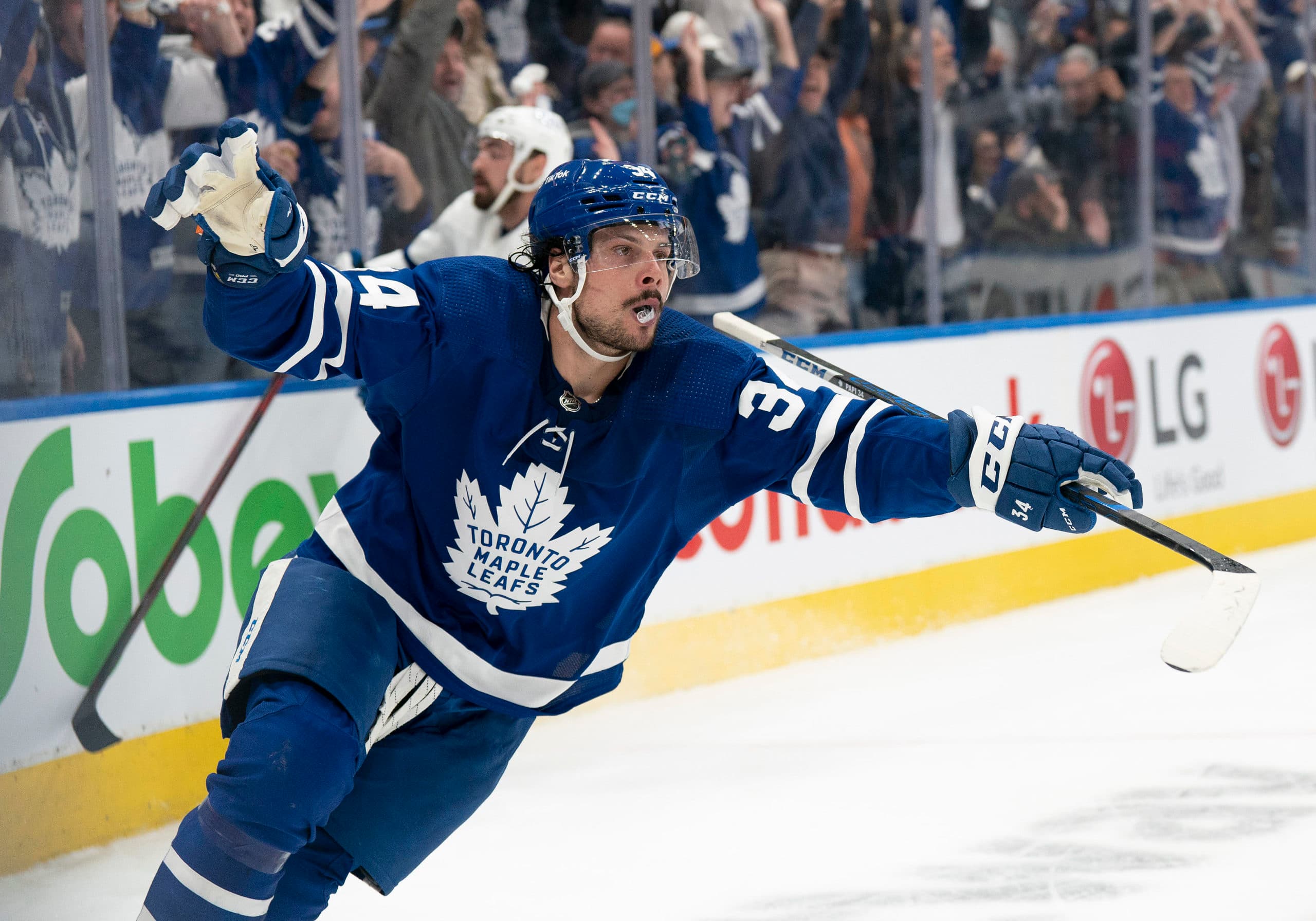 Photo credit:Nick Turchiaro-USA TODAY Sports
Before you mow down on some turkey this weekend, don't forget to squeeze in some time for some self-reflection.
And no, believe it or not, this is not about to get dark. Not until the springtime, at least.
With puck drop on another Maple Leafs regular season just a few short days away, there should be plenty for Leafs fans to be thankful for this holiday season.
Just for good measure, I decided to compile a top-5 list:
Auston Matthews
We are literally watching greatness. This season, 'Papi' is trying to do something that hasn't been done in 28 years. And that's to register back-to-back 60 goal campaigns. It's amazing, even the legendary Alex Ovechkin hasn't accomplished that feat. Over the past two regular seasons, Matthews has scored 101 goals in 125 total games. Think about that. So, before you start thinking about next summer, and the potentially the one after that, remember to live in the moment. Enjoy the ride.
Morgan Rielly
Is there a more underrated player on the Maple Leafs right now? On and off the ice, the 28-year-old means so much to the team and city. Last October, he committed long-term foregoing an opportunity to chase what was sure to be more money on the open market. From day one, he's been the epitome of class and professionalism. Bottom line, you don't realize what you have in players like Rielly until they're gone. And thankfully, he's not going anywhere anytime soon.
Brandon Pridham
Toronto has needed pretty much every cent allotted under the cap to make things work over the past few seasons. Pridham, who's the team's resident capologist, has played a huge role in ensuring things don't go sideways financially. Without his expertise and tutelage, there's no telling how different this Maple Leafs team could look. Brandon Pridham should eat free in this city.
7 months until Game 7
You never want to catch your chickens before they hatch, but unless the regular season goes extremely sideways, it's very likely that the Leafs will be back in the Stanley Cup Playoffs next spring. Translation: You get seven months of regular season bless before, well, you know what. Until then, it's important to take a load off and enjoy the ride. The postseason hasn't been very kind to this fanbase, so appreciating the journey is that more imperative.
Alcohol
Hello darkness, my old friend. Let's be honest, number four and five go hand and hand. Considering the recent history of playoff failure and disappointment, it would be wise to get a lather on and develop a bit of a tolerance in the regular season in time for the fun stuff in April. Just keep some champagne on ice —just in case.
Happy Thanksgiving!