Trades, Targets, and Toughness (Part 2 of our Leafs Reader Poll)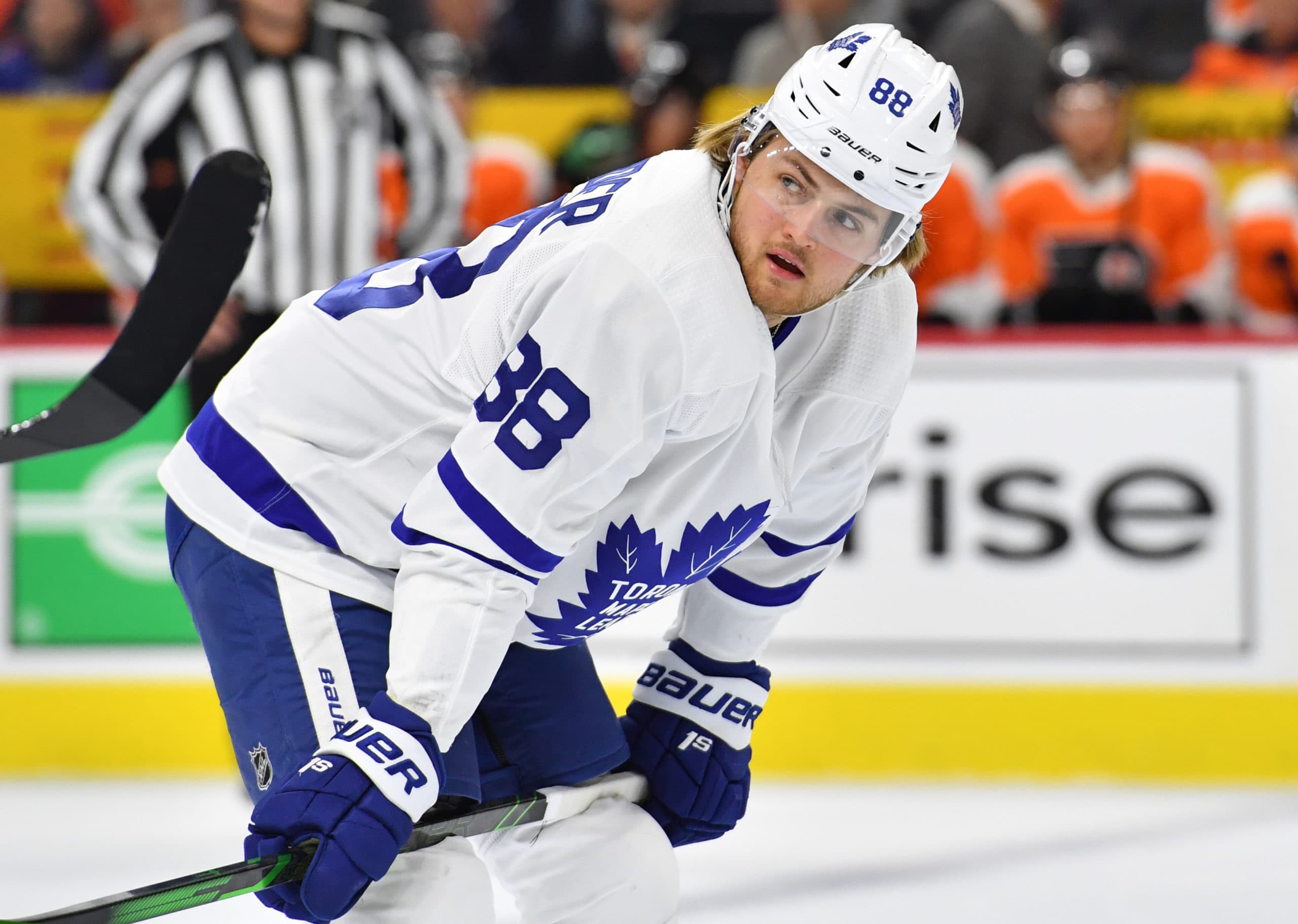 Photo credit:Eric Hartline-USA TODAY Sports
We're back for day two of our look at your responses to the Reader Poll. Day one focused largely on contracts and opinions of Keefe and Dubas. Today we shift to that middle ground of trade bait and roster needs before closing this series out tomorrow with a look at the players and how successful they will be this year.
We're starting off with one of my favourite questions and that is who could be moved in season. I'm sure it seems odd that I included two newly acquired goaltenders, but that comes down largely to the fact that if one or both are a bust, will the Leafs move on? Or at the deadline, will the Leafs want to move one in order to afford roster strengthening moves elsewhere? I feel I need to explain that one a bit, as the other candidates seem far more straightforward.
Not surprisingly Holl and Kerfoot are at the top as the present situation dictates that one of them looks to be out in order to afford Rasmus Sandin. Muzzin is a bit of wishful thinking, but he would likely be the best bet for the Leafs to move if it wasn't for his full no trade clause at the moment. I guess it's always a safe bet that the Leafs are looking to trade their first, and we'll see below if you think that's a good idea.
I want to start by saying that I've come to terms with the fact that Nylander probably should be traded at some point between now and his free agency period. I'm not sure I want it this year. I can appreciate the appeal of a potential top-four right-shot defenseman, but am decidedly less enthusiastic about giving up Nylander's production in pursuit of toughness.
If you are still wanting to try and keep Nylander for life, I admire your commitment. The heart wants what the heart wants.
I could kiss you all on the mouth for your stance on not trading another first round pick. At a certain point you are digging yourself a hole you can't get out of. The alternatives like hustling to get another would likely involve trading Nylander or Brodie in the offseason, and to some extent I think we see a lot more 2024 1sts on the move this year than 2023 1sts and if there are 2023 1sts being moved, there will be conditions.
As for the 23% that are committed to the win now approach. You aren't wrong, it's just easy to be excited about shiny new prospects in the summer and after the World Juniors.
When you look up a couple of questions ago, you see that reliable goaltending was the thing people were least willing to trade Nylander for. Interestingly enough it is perceived as the biggest need. I guess that comes down to the fact that the people who want to trade Nylander feel slightly different than the entirety of the respondents.
Other than the spike in goaltending and lack of concern for cap space, I think we can call this a pretty balanced response, and even though physical play was a little way down the list here, we'll use this question as a jumping off point to explore a toughness question…
I put this question in there to float an idea I've long held about the Leafs and that is they don't need tough players they need to play tougher. I'm going to assume that 19% of agree with that sentiment, while the rest of you were seeking one player of a significant archetype above all else.
The fact that an enforcer type role came in at dead last warmed my heart, and while I don't think toughness is the biggest concern, I do disagree with the 11% that wants the Leafs to play to their current strengths exclusively.
So in the spirit of the Leafs needing a power forward…
66% said that Matthew Knies plays in at least one playoff game for the Leafs this year
That seems to be the game plan at this stage regardless of how he develops. If the University of Minnesota does well this year, and with Knies and Cooley it seems very possible they will, Knies won't get a lot of time to work with Toronto prior to that playoff game and putting him in the top six rather than a bottom line energy role seems like setting him up for failure.
I guess the next question there should be, does Knies solve the power forward need or should the Leafs address it in another way too. Feel free to throw your response to that or any other thoughts down below in the comment section, and we'll be back to tomorrow to wrap up the Reader Poll results.